Valuable Retail Skills You Want on Your Resume
We all have had a first job, and for many of us, it was centered around retail skills. Working in retail may seem like a lot of assisting customers, making sales, and folding clothes, but you are actually learning valuable lessons.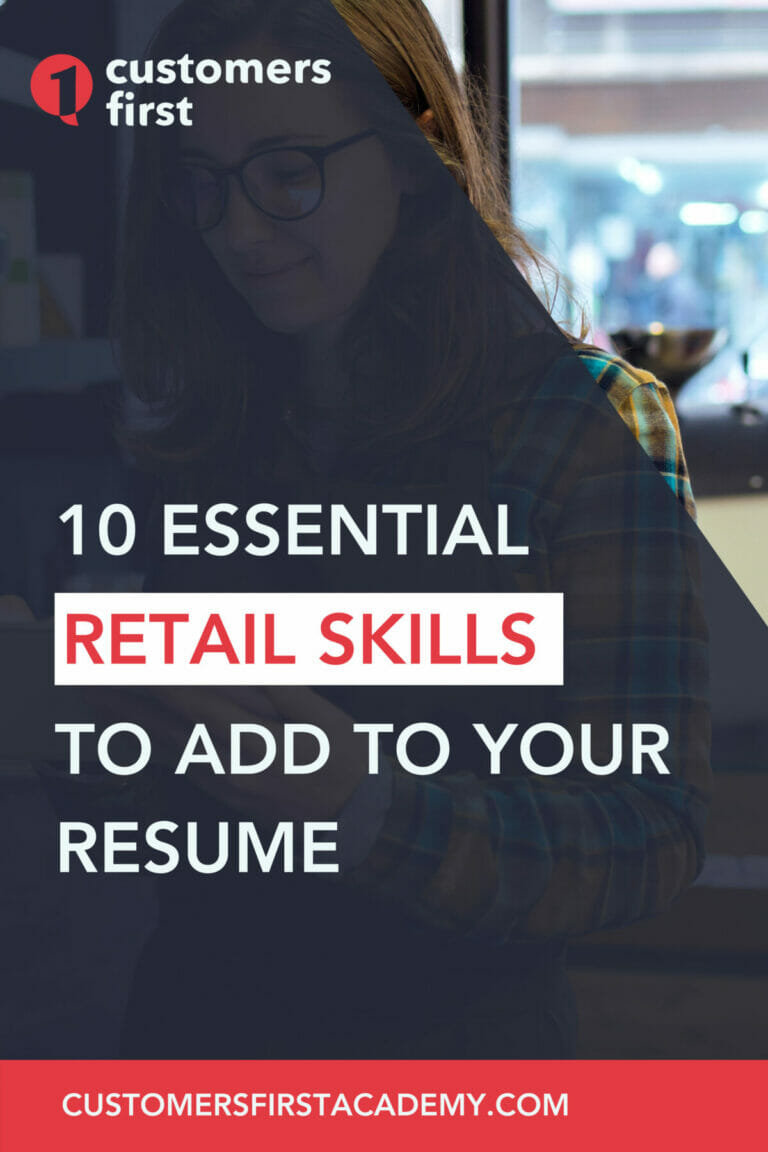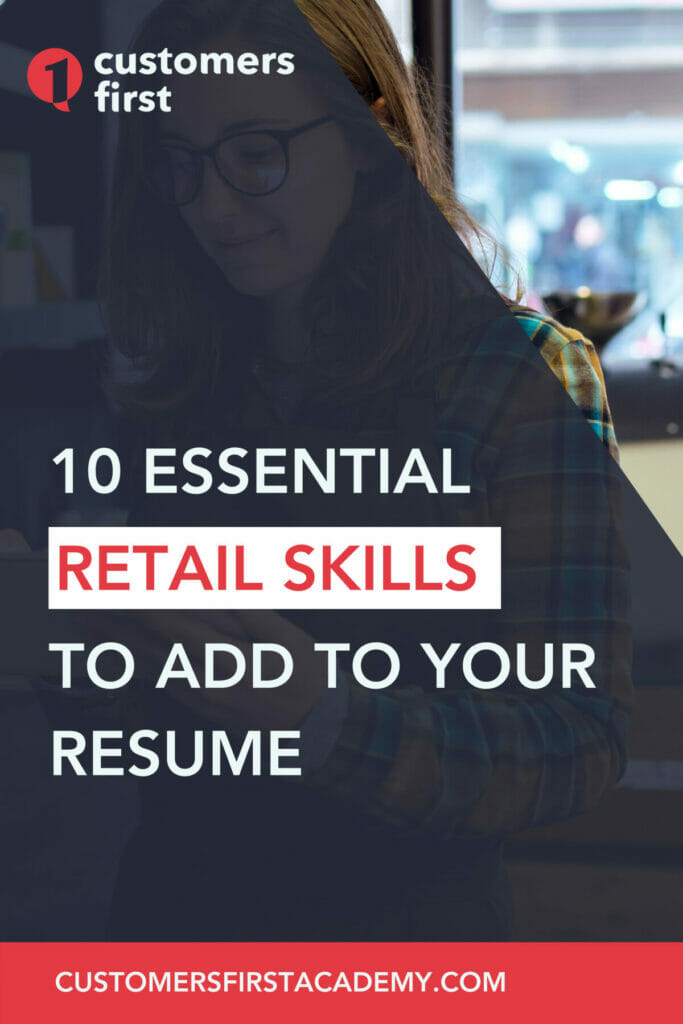 Retail skills can translate very well to other job fields. Many of the tools retail equips you with are transferable. There are various types of retail stores, meaning there is a good chance your knowledge will transfer across sectors and industries.
Don't discredit your current or past retail job, or the skillset it has provided you.
Top 10 Retail Skills for Today's Market
These ten skills are considered to be top retail skills, highly transferable, and perfect for your resume.
Customer Service
Perhaps the most used skill and the most transferable is customer service. Assisting customers is the main focus of retail employees. You need to know how to read the customer, answer queries, be polite and friendly, and understand the customer's needs.
Additionally, you need to be adept at handling customer complaints, receiving feedback, and using this information to better their level of service. These are all forms of emotional intelligence and interpersonal skills.
Nearly every job outside of retail deals with customers. It is easy to see why experience in customer service is a sought-after retail skill. Though it may be listed in job descriptions as client management, client relationship building, or customer experience.
When writing your resume, you can highlight aspects of customer service retail skills by saying you are experienced in negotiation, building loyalty, interpersonal skills, or even persuasion.
Think about the position you are applying for and tailor your response. For example, a medical assistant resume may note that the applicant is skilled at patient interaction and building relationships.
Problem-Solving
Though retail may seem unchanging, no two days on the job are ever the same. Customers have different wants and needs, you could be shorthanded, or have to deal with damaged goods or equipment failures. All of these certainly tested your problem-solving skills.
How did you handle these situations? Did you learn from them and suggest changes that could prevent these issues in the future? Your ability to quickly solve problems and use the experience to set yourself for future success are excellent transferable retail skills. Many jobs require you to think on your feet and come up with creative solutions.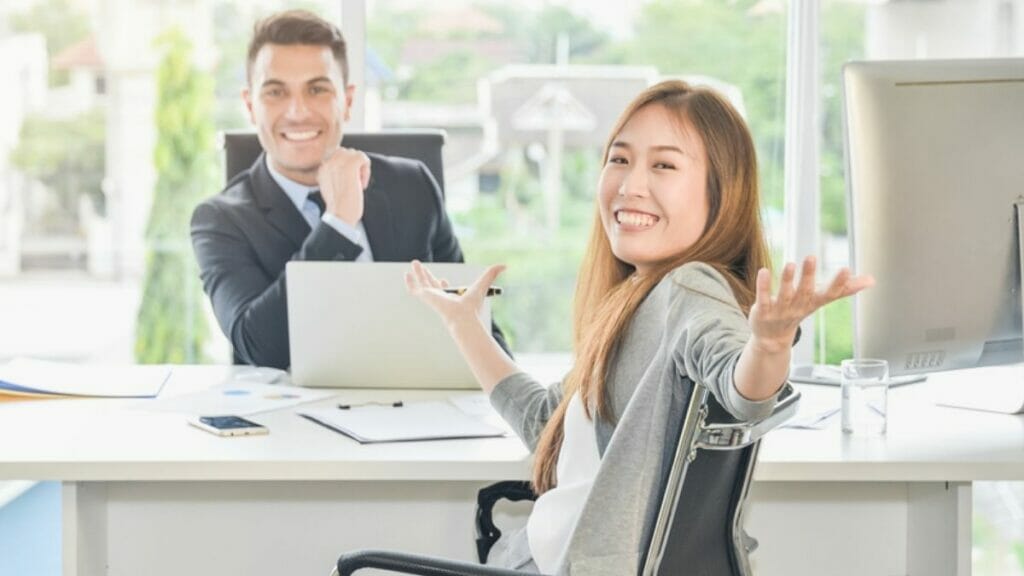 Providing a real example during an interview is the best way to demonstrate your problem-solving skills. However, on a resume, you may want to use words like analysis and evaluation, decision making, and creativity.
Time-management
In retail, you may be assigned a handful of tasks, but helping the customer always comes first. It is your job to make sure your other duties are completed at the end of your shift while keeping customers satisfied.
Knowing how to manage your time wisely, prioritize tasks, and work efficiently are excellent transferable retail skills. Time-management in itself is a wonderful quality to add to your resume. You could also include multitasking, prioritizing, and delegation. 
Collaboration
Many businesses rely on a team of employees. The same is true for retail. You likely had coworkers, a manager, and possibly even reportees. Everyone had to work together to get the job done.
Being able to collaborate with others, fill in when needed, and work as a team are very appealing retail skills. Not everyone is great at being a team player, but collaboration is highly sought after in today's job market.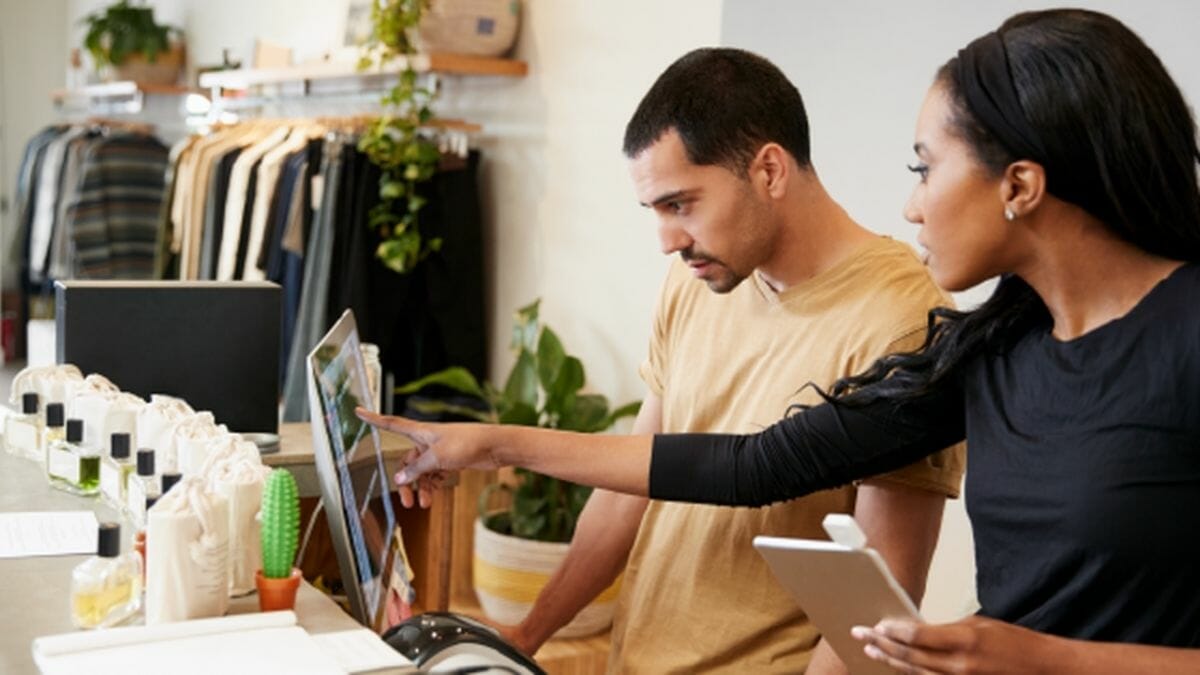 On your resume be sure to highlight your ability to support others and collaborate with a team working towards a unified purpose.
High-Pressure Situations
Retail can often be high-pressure. Whether it is working during a holiday rush, assisting an angry customer, or running out of stock your ability to stay calm will be tested. Not only will you have to keep your composure but you will likely have to think on your feet.
Certain companies and businesses can have equally as high-pressure situations. Legal positions, medical positions, and IT jobs all require their employees to think quickly, keep their wits, and devise solutions under pressure.
Numeracy & Financials
While counting and performing simple math may not seem like a big deal, it is a valuable skill that not everyone possesses. Retail skills in numeracy are exercised daily when you are managing the registers or taking stock.
Not only can you highlight your basic numeracy skills, but you can also tie in your responsibility to manage the register, your attention to detail, and your ability to predict trends while ordering stock. These skills are transferable to a wide range of job positions, from marketing to medical services.
Cultural Awareness
Retail serves a wide variety of people. They can vary in age, background, gender, and more. One of the most important retail skills is to provide everyone with the same level of service. Treating them equally, kindly, and respectfully is a must while understanding that different customers have different wants and needs.
In today's multinational business world knowing how to build a rapport with people from diverse cultures and backgrounds is very important. Not only is cultural awareness a transferable retail skill but also a valuable life skill.
Patience
While the customer isn't always right, it is a useful retail skill being able to make them feel as if they are. When a customer is upset you must remain patient and calm. Keeping your tact, you must be firm but friendly regarding policies and procedures.
The ability to keep your interactions amicable and remain patient is attractive and appealing to employers. You can highlight your composure, poise, and customer-relations on your resume.
Business or Commercial Awareness
While you may not have been directly involved in the business or commercial side of your retail job, you likely picked up more skills than you think. You gained firsthand experience regarding product marketing, business strategies, and more.
On your resume, you can underscore your keen sense of understanding how a business works, your ability to sell a product, and your product knowledge. While fields like marketing prize business awareness almost all companies want their employees to have an awareness of the company's goals and strategies.
Attention to Detail
Did you create a creative window display? Accurately document a customer's complaint? Meticulously balance budgets and registers? This attention to detail is very attractive to employers.
You can illustrate your attention to detail by describing your accuracy, consistency, and ability to remain detail-oriented even in busy situations. Awesome examples are budgeting and balancing, document and record-keeping, and a well-written error-free resume.
In Summary
Retail jobs should not be undervalued or discredited
Many retail jobs provide valuable transferable skills for a wide variety of positions
Many transferable retail skills center around customer service
Other retail skills include numeracy, attention to detail, and time-management
You can tailor your resume skills to suit an assortment of job positions
Other Resources:

CustomersFirst Academy offers comprehensive customer service training designed to help you grow your skills and advance your career.

To keep learning and developing your knowledge of customer service, we highly recommend the additional resources below:
7 Effective Strategies to Improve Medical Customer Service
How to Conduct a Reference Check After an Interview
Write a Killer Customer Service Resume Objective
How to Answer: "Do you want to tell us anything else about you?"