How to Make Income Online for Beginners
Have you ever wanted to be your own boss? Make your own hours? Work from anywhere in the world? If you're like most people, the answer is a resounding yes! The internet has opened up so many opportunities for entrepreneurs to create businesses that can be run entirely online. And the best part is that you don't need special skills or experience to start! In this blog post, I will show you some of the best ways to make money online for beginners.
I remember when I first started trying to make money online. It was so overwhelming, and I had no idea where to start. I spent hours researching different methods, but I always felt like I was spinning my wheels with no real progress. It wasn't until I stumbled upon a few key strategies that everything clicked into place, and I started seeing results.
And that's what I want to share with you today. So if you're ready to learn how to make income online in 2022, let's highlight some great ideas to help you get started!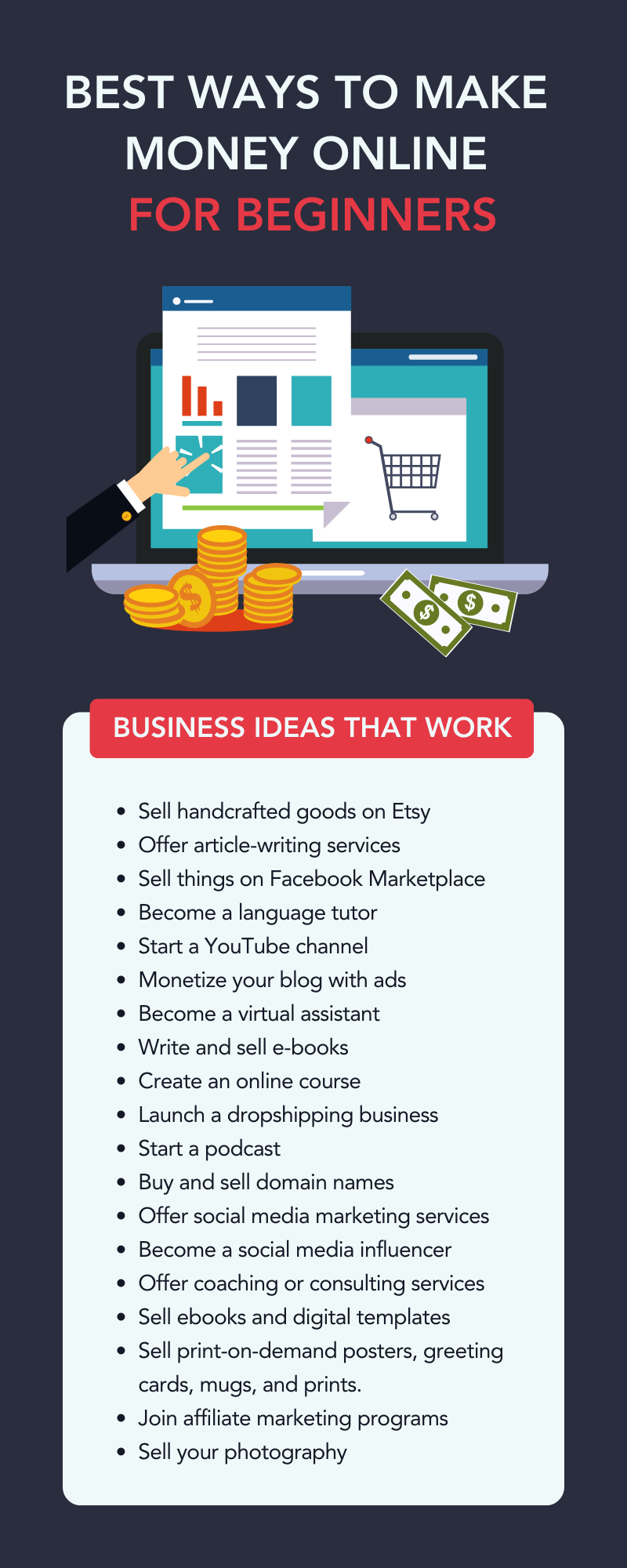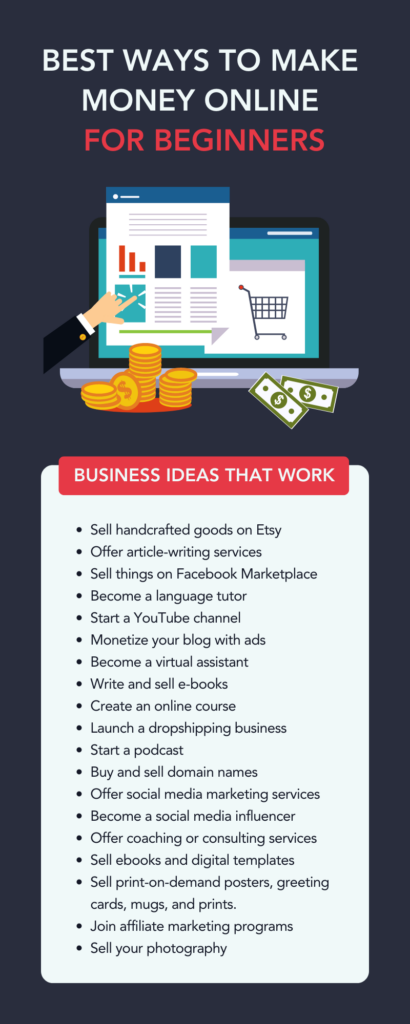 Sell products on Etsy
Etsy is an online marketplace for handmade goods, vintage items, and craft supplies. If you're creative and enjoy making things by hand, Etsy could be a great platform to sell your products. The good news is that it's not just limited to physical goods; you can also sell digital products like printables, illustrations, and templates on Etsy. To get started, create a shop on Etsy and start listing your products. Don't forget to promote your shop through social media or other channels so that people can find out about it!
Do freelance work
One of the easiest ways to make money online is by doing freelance work for others. There are plenty of freelance websites like Upwork or Fiverr where businesses post projects they need help with, and freelancers can bid on them. Alternatively, if you've got specific skills or talents that businesses are looking for, reach out to them directly and offer your services. Freelance work can be anything from design work to writing articles or even coding websites—the sky is the limit! And once again, once you've landed some clients, don't forget to promote yourself so that you can keep getting new work coming in.
Sell things on Facebook Marketplace or other online marketplaces 
If you've got some clothes, furniture, or other items that you no longer need, why not sell them online? There are plenty of online marketplaces like Facebook Marketplace or Craigslist where you can list your items for sale. Just take nice photos of what you're selling, write a brief description, and post it online! You might be surprised at how much money you can make by decluttering your home.
Start a blog or YouTube channel
If you're passionate about something and want to share your knowledge with the world, starting a blog or YouTube channel could be a great way to make money online. You can monetize your blog or channel through advertising, sponsorships, or affiliate marketing (more on that later). And if you build up a large enough following, you could even start selling products or courses directly to your audience. Many people start by creating videos on their mobile phones and then move on to investing in better equipment as their channel grows. So if you've got a knack for vlogging or making video footage, give it a shot!
Offer online tutoring services
People love learning new things, and if you're knowledgeable in a particular subject, you could make money by offering online tutoring services. You can tutor people in academic subjects like math or languages or offer help with things like test prep or resume writing. The good news is that you don't need to be a certified teacher to tutor people online—although it would help if you had some teaching experience. For example, you could teach people English if it's not their first language. It could be a fun and rewarding way to make money online!
Get ready to make money online
These are just a few of the many ways that you can make money online in 2022. So if you're looking for ways to earn some extra cash, give one of these ideas a try! Who knows, you might find your perfect side hustle. All of these business ideas are beginner-friendly and can be done with little to no upfront investment.
I should warn you that no matter which method you choose, making money online takes hard work, dedication, and time to build a successful online business. Even if you're new to the internet, don't get discouraged! With a little patience and persistence, you will get more familiar with the process. If you're willing to put in the effort, I'm confident you can succeed!