In today's highly competitive landscape, customer service isn't just a department—it's the very foundation of a successful business. Exceptional customer service has the power to set your business apart, fostering customer loyalty and attracting new clients. So why not go the extra mile?
At CustomersFirst Academy, we understand the importance of customer service. That's why we've put together this library of valuable customer service training videos to help you ensure that your customer service team is up-to-date on best practices in the industry.
From interactive tutorials on basic etiquette and communication techniques to detailed walkthroughs of how to handle difficult customers, our comprehensive library of training videos covers all aspects of customer service.
We know that sometimes employees need a refresher course on certain customer service topics, so we offer both free and premium videos for you to choose from depending on the needs of your team.
Click here to sign up for a free trial and start watching the videos!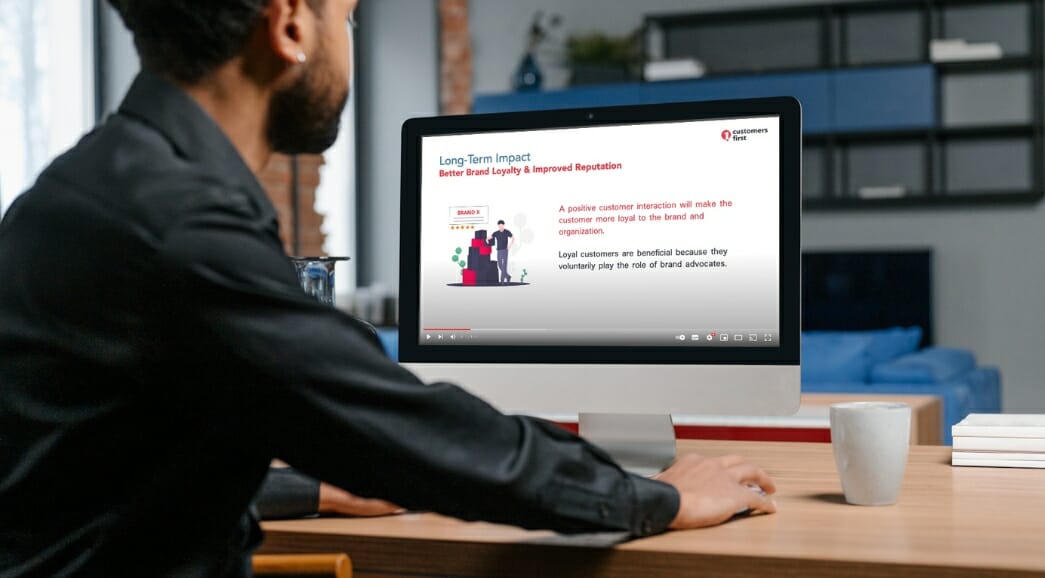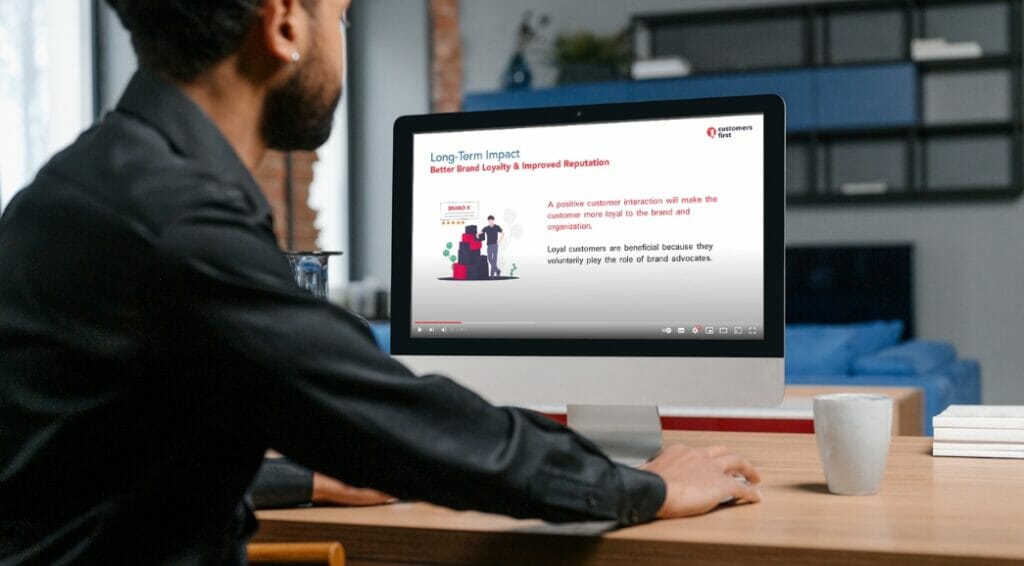 Bite-Sized Video Learning for Busy Teams and Professionals
Training is vital for top-notch customer service, and what better way to train than through videos? Videos bring concepts to life, making training interactive, engaging, and effective.
Efficiency and Convenience: Bite-sized videos make learning manageable and convenient. For busy professionals and customer service teams, these compact learning units can be consumed during breaks or downtime, without disrupting the workflow.
Improved Retention: Short video content can enhance memory retention. With bite-sized learning, important information is condensed, making it easier to remember and apply in real-time scenarios, like customer interactions.
Engagement and Motivation: The digestible nature of bite-sized videos keeps the learning process engaging. As each video can be quickly completed, it provides a sense of accomplishment, motivating teams and individuals to continue learning.
Adaptability: Bite-sized video learning allows professionals and teams to learn at their own pace. This adaptability makes it a suitable tool for both quick learners and those who prefer a slower pace.
Cost-Effective: By utilizing bite-sized video learning, companies can reduce the costs associated with traditional training methods. Plus, efficient learning means less time away from the job, boosting overall productivity.
Flexibility: Short video learning can be easily adapted to different departments and industries, depending on the company's needs. Adaptability is key when it comes to keeping customers satisfied with an ever-evolving industry landscape.
Accessible: Bite-sized videos can be accessed from any location with an internet connection, making them ideal for remote teams or those on the go. Additionally, they can be viewed at any time and are easily shareable among employees.
Versatility: Short video learning is versatile in application and content delivery, from traditional lectures to interactive simulations. This allows teams to customize their training experience according to individual needs or preferences.
Scalability: Bite-sized videos make it easy to scale up learning content without having to commit a large amount of resources. By condensing information into smaller, more manageable chunks, companies can rapidly update their content library with minimal effort.
Improved User Experience: Bite-sized video learning provides users with an intuitive and enjoyable experience, aiding in the overall effectiveness of the training process. With engaging visuals and concise information, these videos can help users quickly absorb and apply new skills.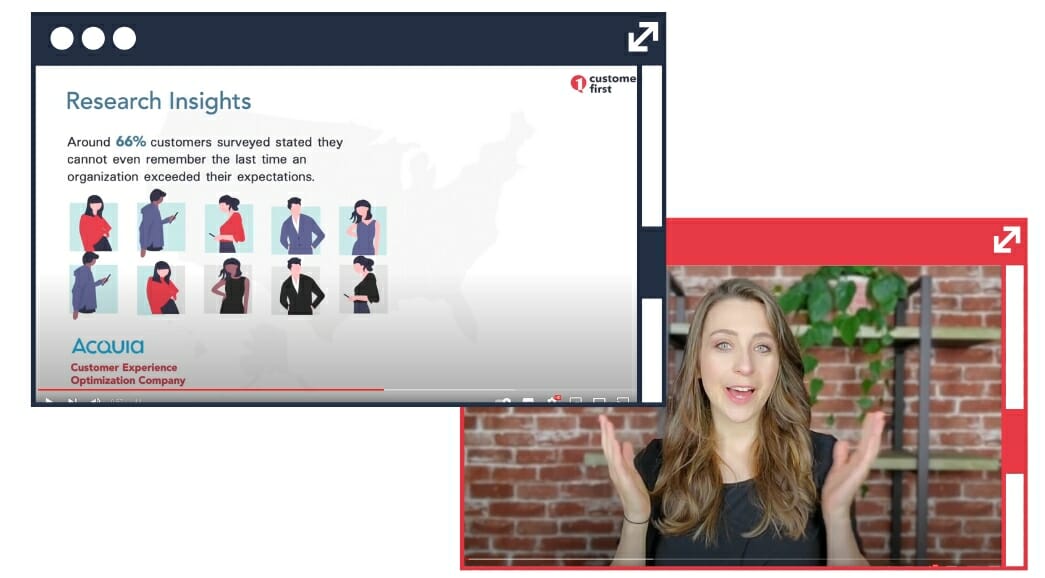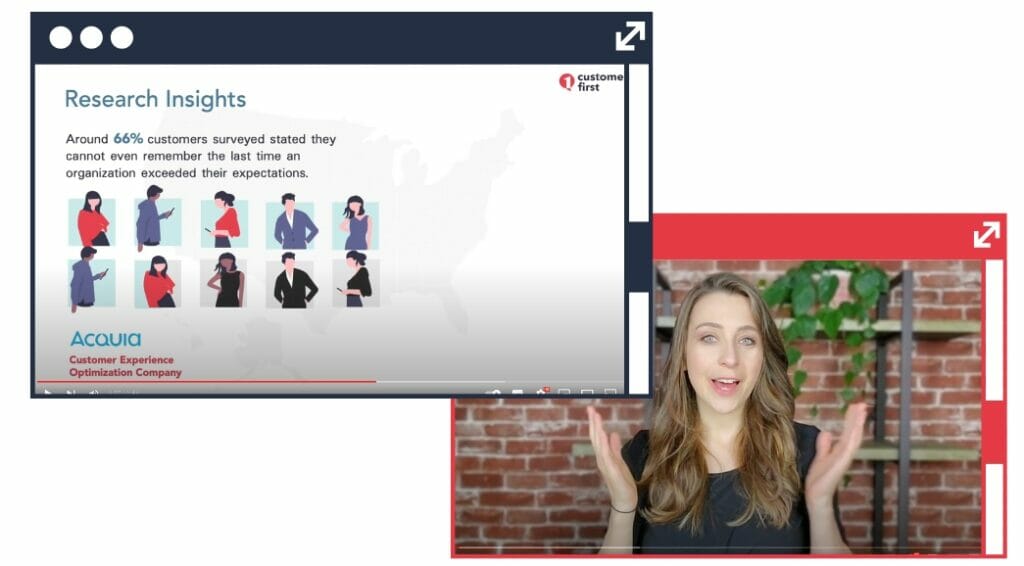 Improved Skillset: Our videos are designed to enhance your team's customer service skills, covering topics from active listening to conflict resolution.
Flexible Learning: With online access, your team can learn at their own pace, anytime, anywhere.
Interactive & Engaging Content: Through animations, quizzes, and real-world examples, our videos make learning not just insightful but also enjoyable.
Cost-Effective: Compared to traditional training methods, our video-based training is much more cost-effective, saving you both time and money.
Continuous Learning Opportunity: With our regularly updated library, your team will always have fresh resources to stay abreast of the latest customer service trends and techniques.
Explore Our Extensive Video Library
CustomersFirst Academy offers a wide array of training videos on diverse topics. From the basics of customer service to advanced strategies and techniques, you'll find a course that matches your needs perfectly. Click on the links below to check out our courses:
Customer Service Essentials (85+ video lessons): This course provides a comprehensive overview of all fundamental customer service skills – from communication and etiquette to problem-solving and handling complaints.
Customer-Service De-Escalation Training (72+ video lessons): This course helps you develop the skills needed to defuse tough situations with customers and handle complaints professionally.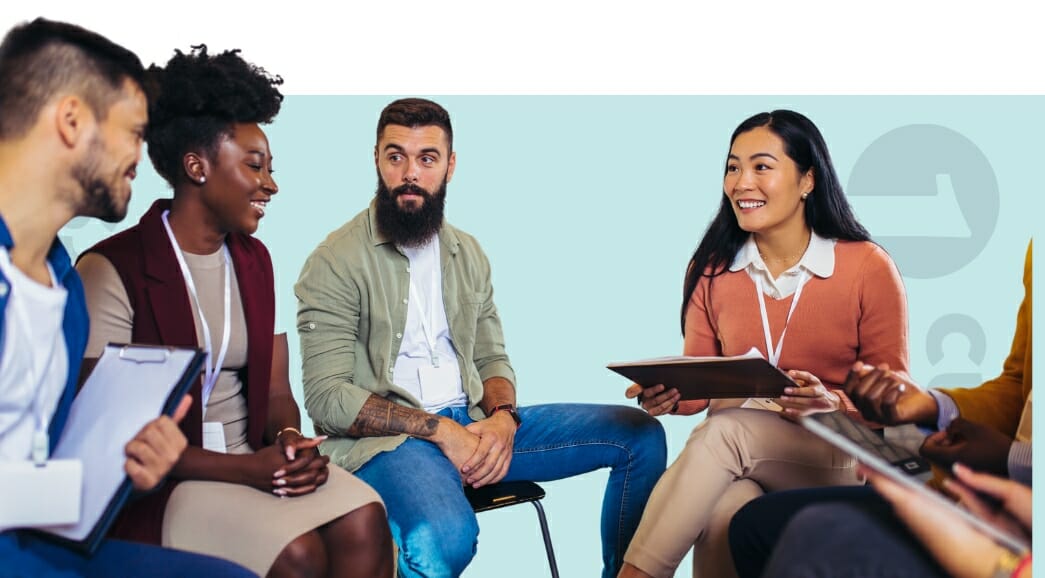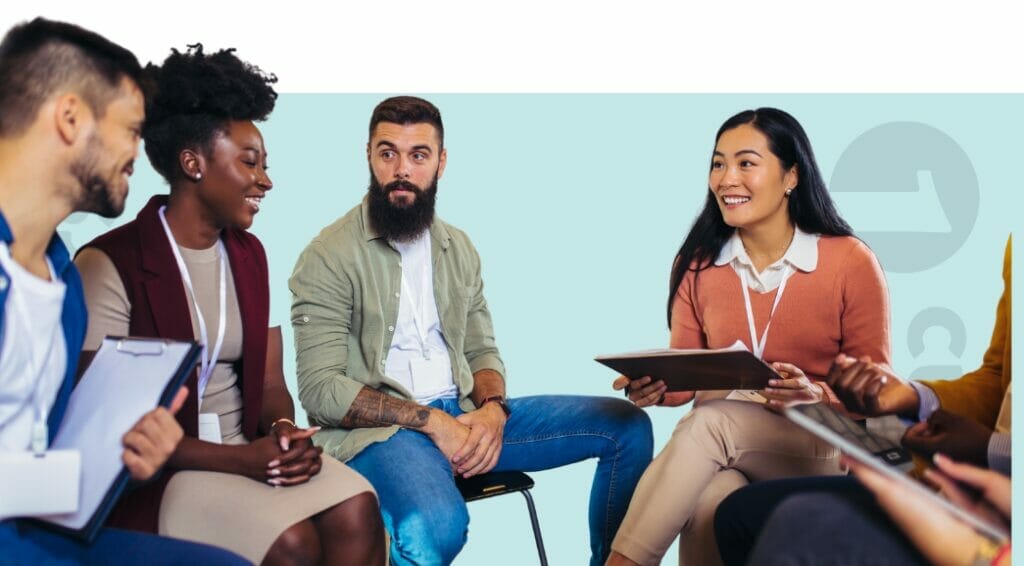 Essential Customer Service Topics Covered in Our Training
Empathy and Understanding
Our videos place a strong emphasis on empathizing with customers. They present a variety of practical scenarios that aid in building emotional intelligence and in understanding the client's perspective. The ability to empathize leads to better relationships with customers, improved satisfaction, and increased loyalty.
Active Listening
Active listening is a crucial customer service skill that our training videos extensively cover. Through interactive exercises and real-world examples, these videos teach techniques for effective listening. This skill enables customer service representatives to understand customer needs accurately and respond appropriately, leading to more successful interactions and resolutions.
Communication
Our training videos guide your team in adopting clear, concise, and respectful communication. Understanding how to communicate effectively can reduce confusion, improve problem-solving, and result in higher customer satisfaction.
Conflict Resolution
Learning effective conflict resolution techniques can help defuse challenging situations and turn negative experiences into positive ones. Our videos provide techniques for managing and resolving conflicts, promoting a more harmonious and productive customer service environment.
Problem-Solving and Adaptability
We provide extensive training on problem-solving tactics and how to adapt to unexpected situations. This training can help your team navigate customer issues more efficiently and find effective solutions, leading to happier customers and a better company reputation.
Building Rapport with Customers
When customers feel heard and understood by customer service representatives, it builds trust in the company. Our videos provide training on building rapport with customers by creating positive communication and setting expectations. This leads to better customer relations and increased loyalty.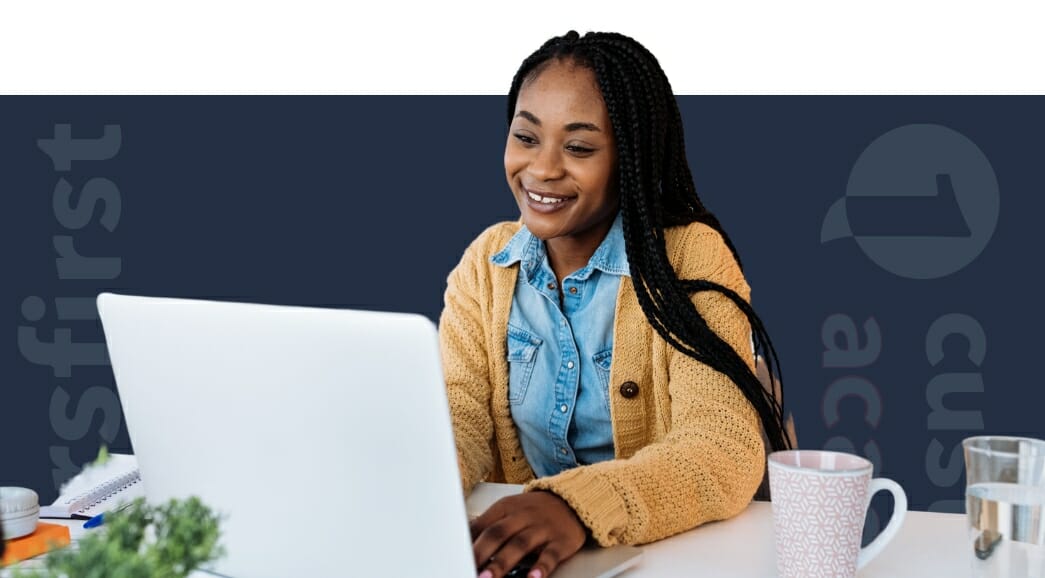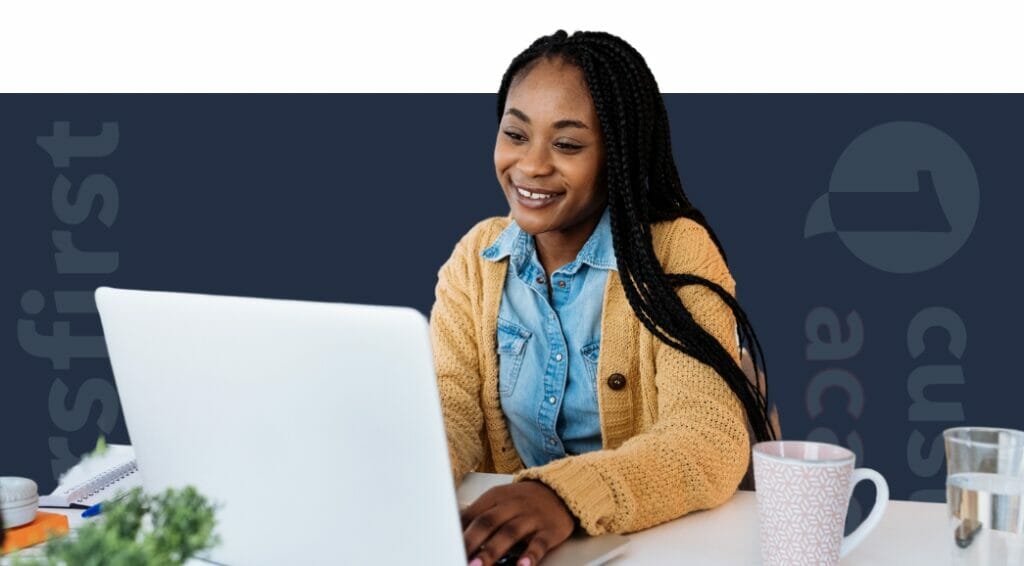 Benefits of Customer Service Training Videos for Teams
Improved Customer Satisfaction: Training videos can equip teams with the skills necessary to handle various customer interactions effectively, resulting in higher customer satisfaction levels.
Consistent Service Quality: Videos ensure a standardized training process, thus guaranteeing that all team members are equipped with the same level of knowledge and service skills.
Cost and Time Efficiency: Teams can access and learn from these videos at their own pace and convenience, reducing the time and expense associated with traditional training methods.
Enhanced Communication Skills: These videos can provide valuable lessons on communication techniques, helping teams to interact more effectively with customers.
Increased Sales: Good customer service can lead to increased customer loyalty and repeat business, thereby boosting sales.
Improved Team Confidence: Regular training can improve a team member's confidence in handling customer interactions, leading to a more productive and positive work environment.
Improved Brand Image: Quality customer service can build a positive brand image and reputation, leading to increased recognition and brand loyalty.
Better Understanding of Customer Needs: Videos can help teams to get a better understanding of what customers want and how best to meet those needs. This can lead to more effective product design and development.
Streamlined Processes: Training videos can help teams to streamline processes and better utilize resources, leading to improved operational efficiency.
Improved Employee Retention: Regular training can help teams stay motivated and engaged, resulting in higher employee retention rates. This is especially important for businesses that rely heavily on customer service roles.
Taking Your Customer Service to the Next Level
Once you've tasted the impact of our training videos, we're confident you'll want more. Take your customer service to the next level by continuing with our courses. Don't just meet customer expectations, exceed them!
Our video content is designed to level up the capabilities of customer service professionals, enhancing not just their communication skills, but also their ability to empathize and understand body language.
Our videos aid customer service reps in handling a variety of scenarios, including dealing with angry customers, effectively fielding customer complaints, and providing the best customer service experience possible.
Good news for those in search of a great YouTube template – our video content is structured in an engaging and informative format that's easy to follow. We strongly believe that the best way to transform customer service agents into customer service superheroes is through comprehensive, high-quality video training.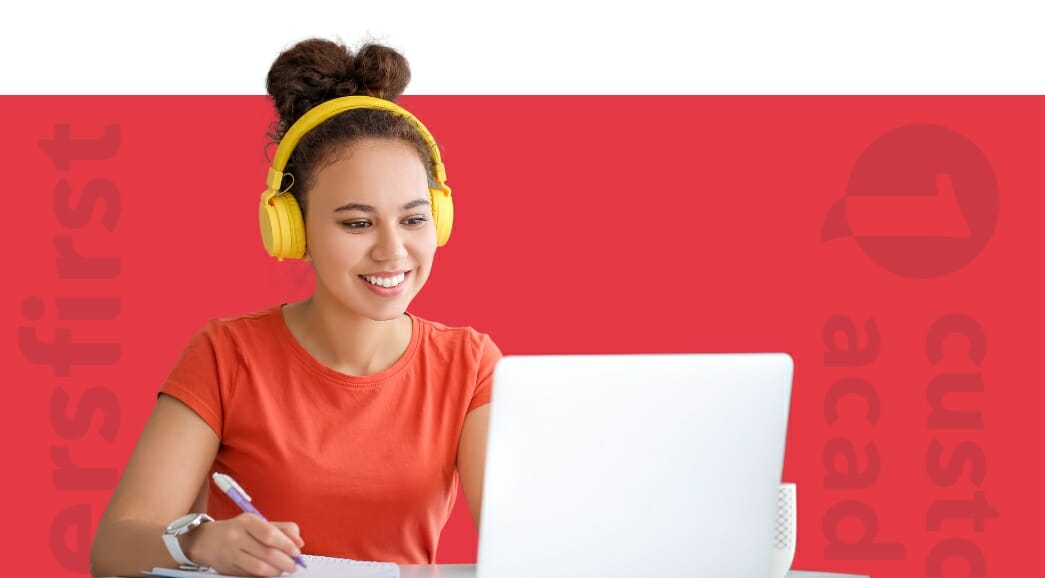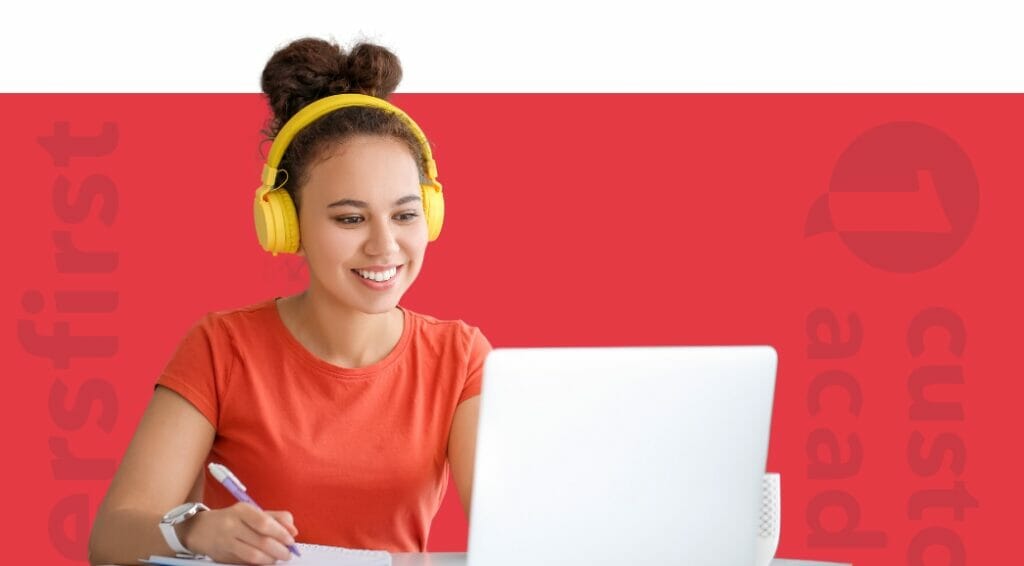 Final Thoughts
Your customer service representatives are the frontline ambassadors of your business, and their capacity for empathy, rapport, and understanding can shape the customer experience in powerful ways.
The powerful combination of essential skills brought to life through our customer service video training could indeed be that great tool your team needs to elevate their service delivery. These videos, which cover a broad spectrum of customer service training topics, are designed to empower each learner to de-escalate tense situations, build brand loyalty, and take that extra mile for customer satisfaction.
Little things like facial expressions or maintaining eye contact can make a significant difference. It's not just about fostering a positive experience for your customers but also about promoting a collaborative and supportive work environment for your entire team.
We firmly believe that investing in our video training library is a step in the right direction for any business looking for a great way to improve their customer service. After all, as Mark Sanborn famously once said, "Your customers don't compare you to your industry. They compare you to their last great service experience." Let CustomersFirst Academy help you make that comparison a positive one.
Frequently Asked Questions
How can CustomersFirst Academy training videos improve my customer service?
Our training videos are designed to equip your customer service team with the essential skills and techniques needed for exceptional customer service. They will help your team empathize with customers, listen actively, communicate effectively, resolve conflicts, and adapt to unexpected situations. This leads to happier customers, better company reputation, and increased loyalty.
How can I take my customer service to the next level with CustomersFirst Academy?
Upon experiencing the difference with our free trial, you can continue with our courses to further enhance your team's customer service skills. Our training videos aim to not just meet but exceed customer expectations, taking your customer service to the next level.
Tell me more about CustomersFirst Academy!
CustomersFirst Academy is an online education platform dedicated to providing in-depth, comprehensive customer service training programs. We are focused on equipping individuals with the knowledge and skills necessary to offer exceptional customer service. Our approach is holistic, addressing every facet of customer service – from the basic fundamentals to advanced strategies.
Who is the ideal candidate to enroll in CustomersFirst Academy?
CustomersFirst Academy is designed to accommodate anyone who aims to enhance their customer service skills. Whether you're just starting out in your customer service journey and need to grasp the basic principles, or you're a seasoned professional looking for advanced strategies and techniques, you'll find courses at our Academy to suit your level of expertise and learning objectives. We also offer team training you can check out here!
How does the enrollment process work?
Enrollment in our courses is straightforward. Simply visit our website and choose the course that suits your needs. The enrollment process can be completed directly on our site. Should you encounter any difficulties or have any queries during this process, our dedicated support team is always on hand to provide assistance and guide you through. For team training, we take care of all onboarding on our end!
I have more questions! How can I get in touch to learn more?
Do you have any other questions about our customer service training videos? Get in touch with us here and we'll be more than happy to help!