Join 35,985+ Learners Worldwide
Customer Service Essentials
Looking to gain the skills, knowledge, and confidence to not just meet, but exceed customer expectations? Whether you're new to the field or a seasoned professional, this course will help you succeed! We'll provide you with a fresh perspective on best practices and strategies for delivering exceptional customer service and creating memorable experiences.
Welcome to our Customer Service Essentials Certificate Course! This course is designed to equip you with essential soft skills needed for exceptional customer service. Customer satisfaction lies at the heart of every thriving business. With our step-by-step curriculum, we'll guide you in mastering these vital skills that will boost your confidence and win over customers and stakeholders alike.
Our comprehensive approach to customer service training will empower you to excel in serving customers, streamline communication, and enhance your overall competency in the world of customer relations. We provide you with all the necessary knowledge, tools, and techniques to become a top-notch customer-facing professional.
With a strong emphasis on real-world applications and a practical curriculum, our program will prepare you for a wide range of customer-facing roles, whether you are in sales, retail, hospitality, telecommunications, or any other industry. The flexibility of our self-paced online format is perfect for busy professionals seeking to enhance their skills and advance their careers in the fast-changing world. Join us on this journey to becoming a customer service expert!
What's in the Customer Service Essentials Course?
Get your Certificate in Customer Service Essentials
Step 1: Watch the Video Lectures

Enjoy the flexibility of unlimited, on-demand access to comprehensive video lectures, available 24/7. You can watch, take notes, pause, slow down, or speed up the content as many times as you need to grasp the concepts.
Step 2: Download the Workbook and Complete the Exercises
Download your course workbook and dive into hands-on exercises that help you digest and reflect on the knowledge you've acquired.
Step 3: Review Course Notes and Bonus Templates
Deepen your understanding by reviewing your course notes and downloadable templates to expand your comprehension of various concepts.
Step 4: Take the Quizzes to Reinforce Your Skills
Evaluate your progress, receive instant feedback, and enhance your expertise through interactive quizzes designed to challenge and solidify your knowledge.
Step 5: Earn Your Certificate of Achievement!
Upon successful course completion, you earn a digital Certificate of Achievement that demonstrates your dedication to continuous professional development and equips you with the skills you need to thrive in your career!
Developed by Customer Service Industry Experts
Viktoriya Maya is the Co-Founder and Lead Instructor at CustomersFirst Academy. Her passion for customer service education has impacted the lives of more than 35,500 online learners worldwide. Before diving into customer service education, Viktoriya gained recognition for leading an award-winning customer team at the world's top online finance training institute, serving over 1 million customers. Prior to that, she held positions in student support and advising at notable universities and colleges in Canada, and worked as a consultant for e-learning startups.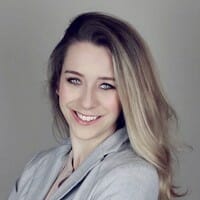 Trusted by Professionals at Leading Organizations
Join thousands of satisfied learners who have already benefited from our customer service training to advance their careers and upgrade their skills.




Join 35,500+ Customer-Facing Professionals Worldwide
Really impressed with both the content coverage and the quality of the advice in this course. Viktoriya really knows what she's talking about in customer service. If you're running a customer service team or your job involves interfacing with customers, she presents a great set of tools for you to use. Highly recommended. I took a lot of notes during this course and I plan on re-watching it later down the line.
Very informative with great examples and realistic scenarios on how to apply your learning, also the tips on how to manage yourself at work are really helpful and useful.
I believe this course is very important , this is not only for people in the customer care industry but also people interested in growing their careers. I am really getting a lot of knowledge that i am going to apply in my current role at work.
Great training and very imformative. Definitely will apply to my current role.
The course has been very interesting so far, and I already shared many tips with my colleagues. I'll update the review later on with more insights 😊
Frequently Asked Questions:
Personal
14-Day Money-Back Guarantee