Trusted by 41,000+ Professionals Worldwide
Advance Your Career with a Customer Service Certification
Learn essential customer service best practices, earn an industry-recognized certification, and position yourself for career success in any customer-facing role.
Fast-Track Your Success: Upgrade your credentials in 4 hours of in-demand training
Master In-Demand Skills: Communication, problem-solving, relationship management, and conflict resolution
Learn on Your Schedule:

Lifetime, online access allows for flexible, self-paced study anytime, anywhere



CustomersFirst Customer Service Certification at a Glance
In today's experience-driven world, customers expect nothing less than excellence every time. The CustomersFist Customer Service Certification on your resume shows your dedication to delivering the best possible experiences—no matter the industry or role.
Through our interactive online program, you'll gain universal skills that will bring value to any customer-centric organization. Whether supporting external or internal customers, our training equips you with the skills, tools, and confidence to consistently exceed expectations and accelerate your career success.
What's Included in the Customer Service Certification Program?
Skills and Learning Objectives
Follow Our Step-by-Step Curriculum
Viktoriya Kurganska is the Co-Founder and Lead Instructor at CustomersFirst Academy. Her passion for customer service education has impacted the lives of more than 40,000 professionals worldwide. Before diving into customer service education, Viktoriya gained recognition for leading an award-winning customer team at the world's top online finance training institute, serving over 1 million customers. Prior to that, she held positions in student support and advising at notable universities and colleges in Canada, and worked as a consultant for e-learning startups.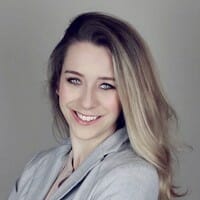 Trusted by 41,000+ Professionals at Leading Organizations Worldwide
Join thousands of satisfied learners who have already benefited from our customer service training to advance their careers and upgrade their skills.
Open Doors to Career Opportunities Across Many Industries

Trust CustomersFirst Students and Alumni
Really impressed with both the content coverage and the quality of the advice in this course. Viktoriya really knows what she's talking about in customer service. If you're running a customer service team or your job involves interfacing with customers, she presents a great set of tools for you to use. Highly recommended. I took a lot of notes during this course and I plan on re-watching it later down the line.
Very informative with great examples and realistic scenarios on how to apply your learning, also the tips on how to manage yourself at work are really helpful and useful.
I believe this course is very important , this is not only for people in the customer care industry but also people interested in growing their careers. I am really getting a lot of knowledge that i am going to apply in my current role at work.
I really enjoyed the course and there was a great deal of information that aligned with my experiences in customer support over the past 30 years.
The course was very engaging, straight to the point and very proctical. An exellent course for this topic. Thank you.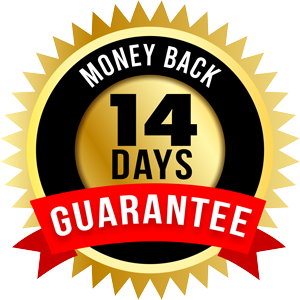 The CustomersFirst Guarantee
If in the first 14 days of your purchase your training doesn't address your learning and growth needs, we'll reimburse you in full! No questions asked.
Frequently Asked Questions
14-Day Money-Back Guarantee. No questions asked.

Enroll Now to Get Instant Access to: