The 10 Essential Rules of Phone Etiquette
Have you ever wondered why telephone etiquette is so important for customer service? In these days of social media and instant messaging, it's easy to overlook the importance of a phone call. However, according to a survey carried out by international marketing company Bright Local, 60% of customers still prefer to contact companies by calling them directly.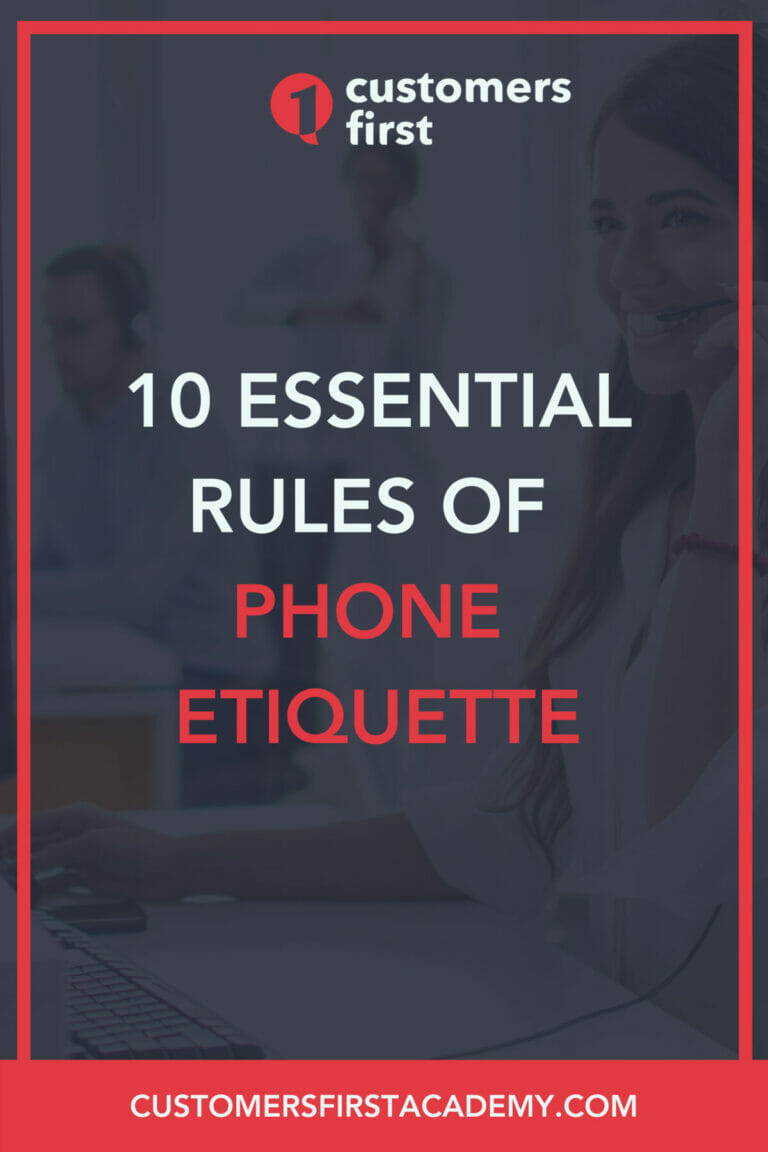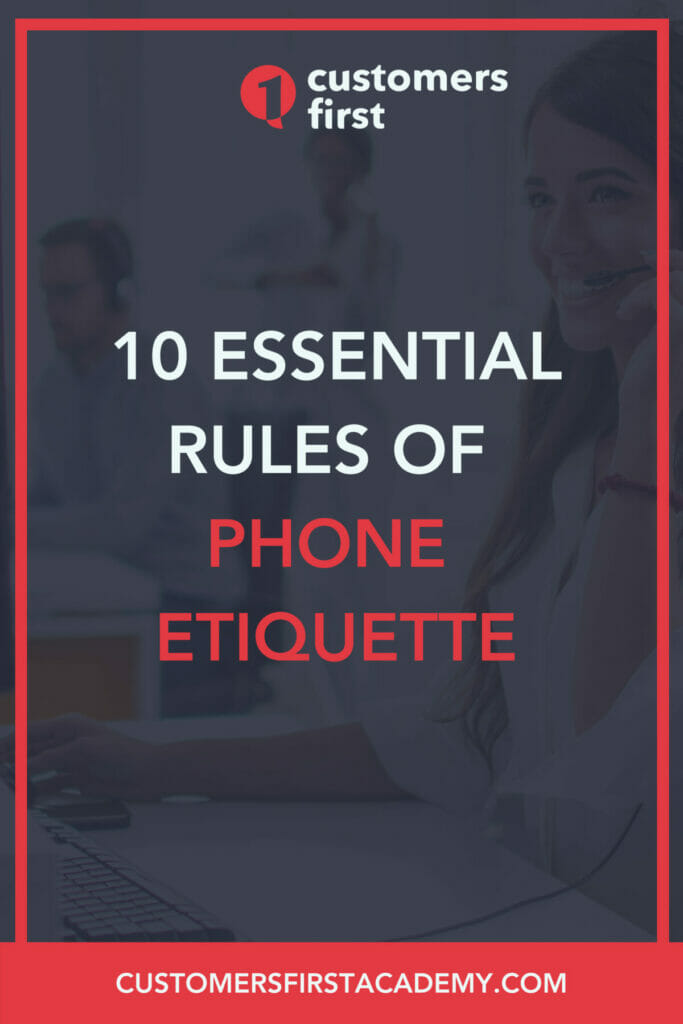 The Benefits of Telephone Etiquette
One of the most essential skills for a customer-facing professional is having excellent telephone etiquette. If a potential customer experiences a rude or unhelpful phone call, you will more than likely have lost that customer, no matter how hard you try to win them back.
The most important benefits of good telephone etiquette include the following:
Creating a positive and lasting first impression.
Helping to develop respect and trust in your company.
Providing clear and concise communication assists with customer satisfaction.
Collecting customer data helps you to anticipate future customer trends.
When a customer calls your company, it is essential that you give that customer a positive experience.
Our Top 10 Must-Know Rules:
1. Answer within the first few rings:
Nobody likes to be kept waiting, and that includes people making a call. A customer service professional with excellent telephone etiquette should aim to answer within the first three rings. Answering the call too early may startle the client; any later may seem like customer support is not your priority.
Even if you are busy on another call, answering the phone and even putting someone on hold for a short time is better than leaving the phone unanswered. Leaving a call unanswered may result in losing a potential customer.
2. Introduce the company and yourself first:
Potential customers want to know who they are dealing with. Always answer the phone with the company name and then introduce yourself. You can add "…how may I help you?" as an indication of your willingness to help.
As an example: "Hi, you have reached (company name). This is John speaking. How may I help you?"
3.  Always speak calmly and clearly:
By speaking in a calm and clear voice, you will sound in control and confident, which will, in turn, inspire trust. This will help to reduce confusion and will help customers understand what you say. You do not want to mumble or have to repeat yourself. Always talk with a smile on your face as this will come across in the conversation.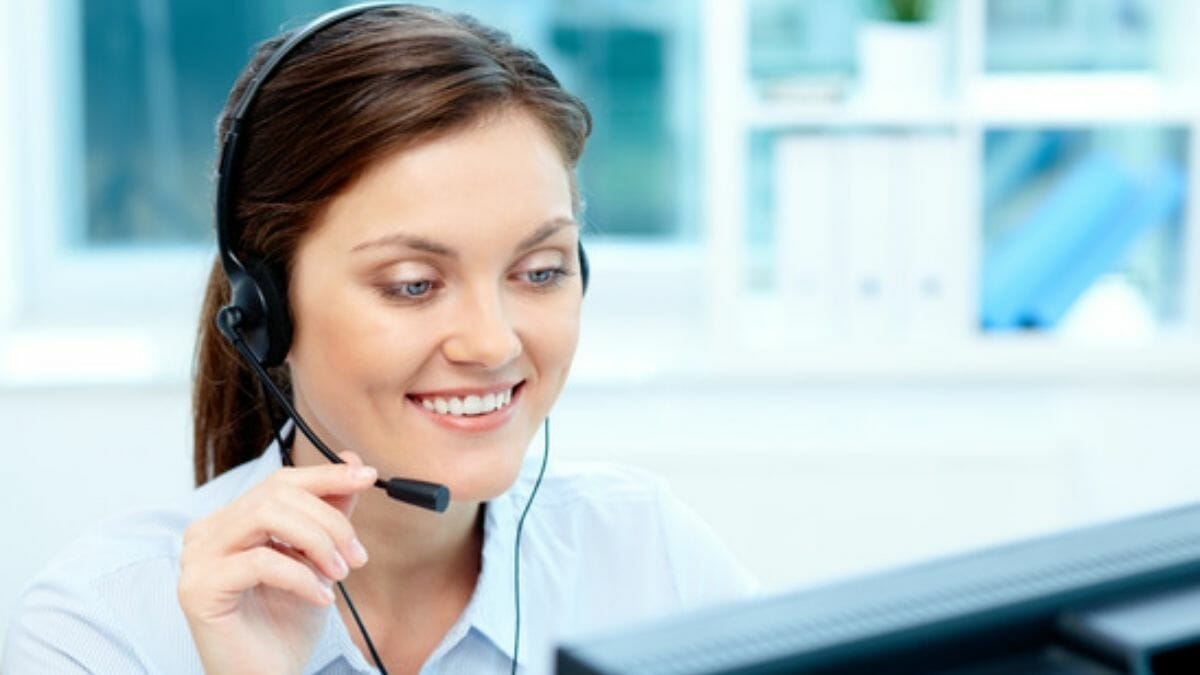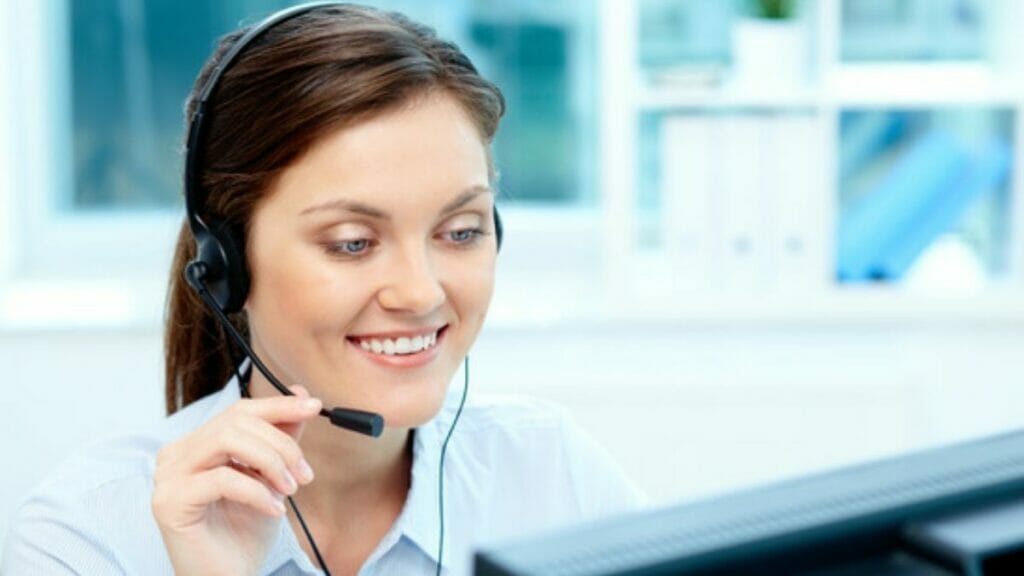 4. Listen carefully and do not interrupt:
Always make sure you listen to the reason for the customer's call. Even if it is a lengthy complaint, listening and not interrupting will show them that you value their call. In addition, actively listening and hearing everything a customer has to say will help you to give a proper response. This will prove to your customer that you're present and sympathetic to their problem. 
5. Take notes:
Taking notes as you listen will make recording the necessary follow-up information easier. Make sure you take down the callers' name and contact details first. Making notes will help you clarify what exactly the customer is requesting and help to speed up your response time. Additionally, adding notes in your CRM (Customer Relationship Management platform) will help you and the rest of the team keep organized records of all phone interactions.  
6. Use the correct tone and language:
As customers are not in a position to read your facial expressions or body language on a phone call, using an appropriate tone and the correct language is very important. This is where the branding of your company also comes into play. If your company has a fun and friendly image, then that is the tone your caller will expect from you. Similarly, if your company has a more corporate or professional reputation, you should not sound too casual.
Unless you know your customer well, avoid cracking  jokes. Professional telephone etiquette does require the use of more formal language. Never use slang words or swear to maintain a professional image.
7. Make sure to ask before putting a customer on hold:
If for some reason you have to put a customer on hold, first ask their permission. This is an often-overlooked courtesy, which can be frustrating for the caller. Try to limit the time you put the caller on hold, and get back to them as soon as possible. When you come back on the line, remember to always thank your caller for their patience. 
8. Remain calm and cheerful:
For first-rate telephone etiquette, you need to remain calm and cheerful even when dealing with the most difficult customer. Remember the person on the other end of the line is calling for a reason. If they are calling for customer support, they may have questions, concerns, or frustrations that need to be addressed. By remaining calm and cheerful you can diffuse the situation and even end up brightening your customer's day.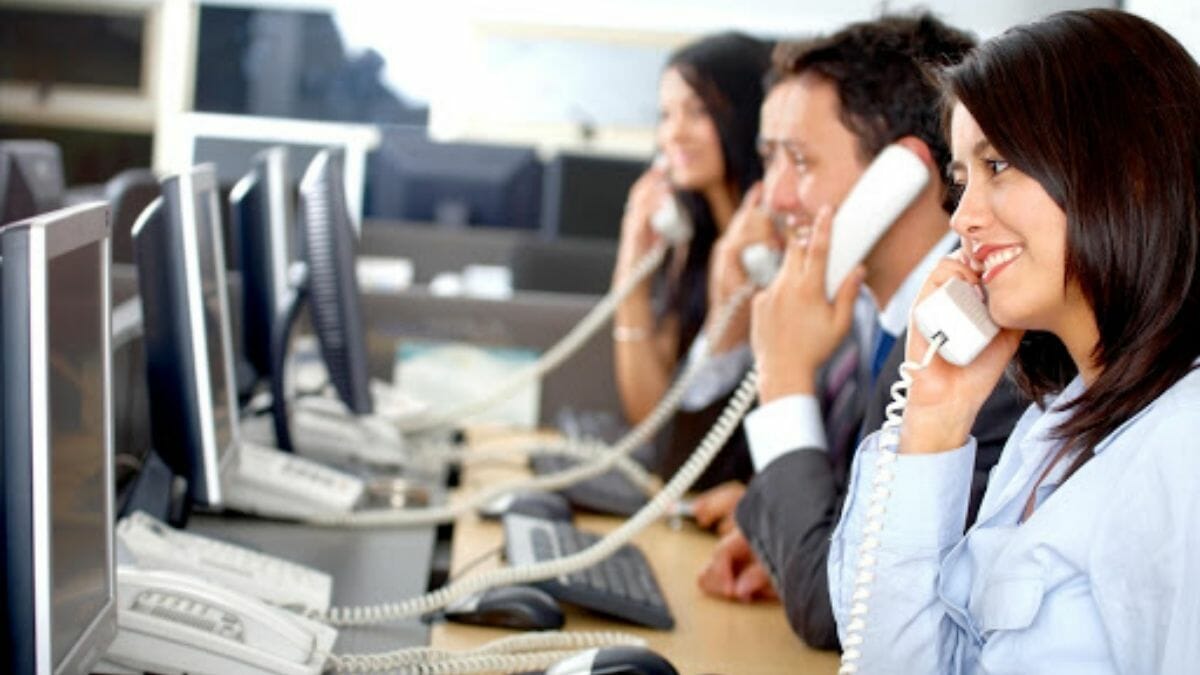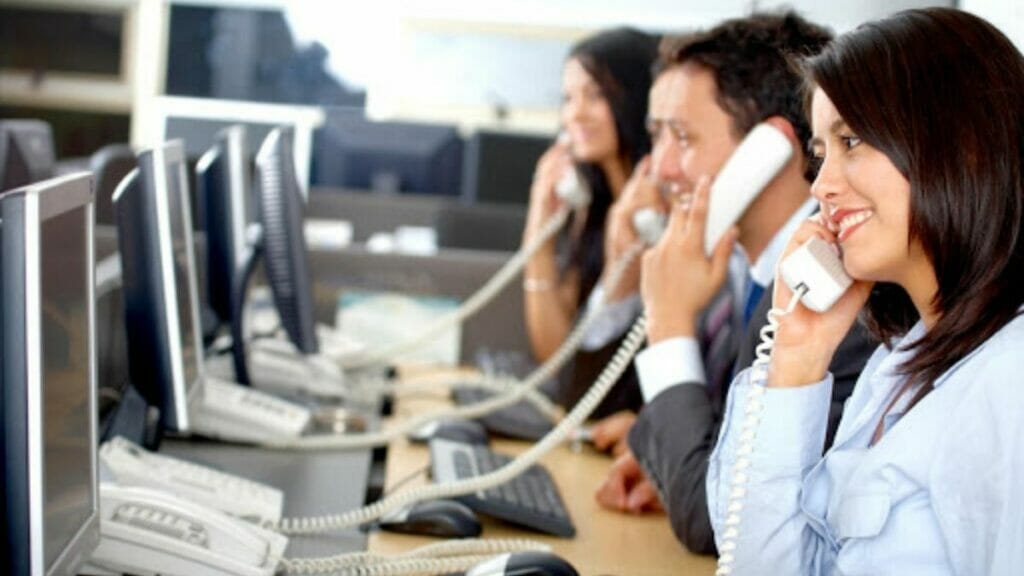 9. Keep your customer informed:
Keeping your customer informed of what you are doing to resolve the issue is vital for efficient telephone etiquette. Give people a time frame during which they can expect their problem to be fixed or at least attended to. If you do not have an answer, be transparent and tell them the truth. Let them know that you will refer the problem to someone who can help.
10. Do not eat or drink while on a call:
While working in customer service and answering calls, you should never eat, drink or chew gum while on a call. Not only is it very rude, but the sounds can be magnified on the phone.
Try not to cough, sneeze or clear your throat while on a call. If necessary, always remove the handset or mouthpiece away, and cover it with your hand. Alternatively, you can put yourself on mute for a few seconds.
A Quick Summary of Telephone Etiquette:
Do answer the phone quickly and greet the caller politely.
Smile when you answer. Even though the person on the other end cannot see you, they will detect the smile in your voice.
Listen without interrupting.
Remain calm and speak clearly.
Do take notes and summarise your customer's request to double-check the facts.
Do not interrupt your caller. Let them explain the reason for their call.
Do not be distracted. Always give the caller your full attention.
Do not lose your cool, no matter how angry or rude the customer is.
If you have to put someone on hold, try not to do it for too long. A customer can easily think they have been forgotten and hang up, which can have a negative impact on the quality of your service and company's reputation.
Never forget to return calls that you have committed to making.
Other Resources:

CustomersFirst Academy offers comprehensive customer service training designed to help you grow your skills and advance your career.

To keep learning and developing your knowledge of customer service, we highly recommend the additional resources below:
Write a Killer Customer Service Resume Objective
Write A Winning Customer Service Cover Letter
How to Quit Your Job (FREE Resignation Letter Samples)
How to Write a Short Resignation Letter (FREE Sample)