Customer Service Representative Interview Questions and Answers
Preparing your résumé, writing the perfect cover letter, and applying for a job in customer service is the easy part. Your potential new employer inviting you to a customer service rep interview is excellent news. It means you've made it to the pool of candidates who are being considered for the position.
But now what? If you are like most of us, this is the part where anxiety kicks in. What will the interviewer ask? Will I be able to answer? Will I stumble over my words and look like a complete fool?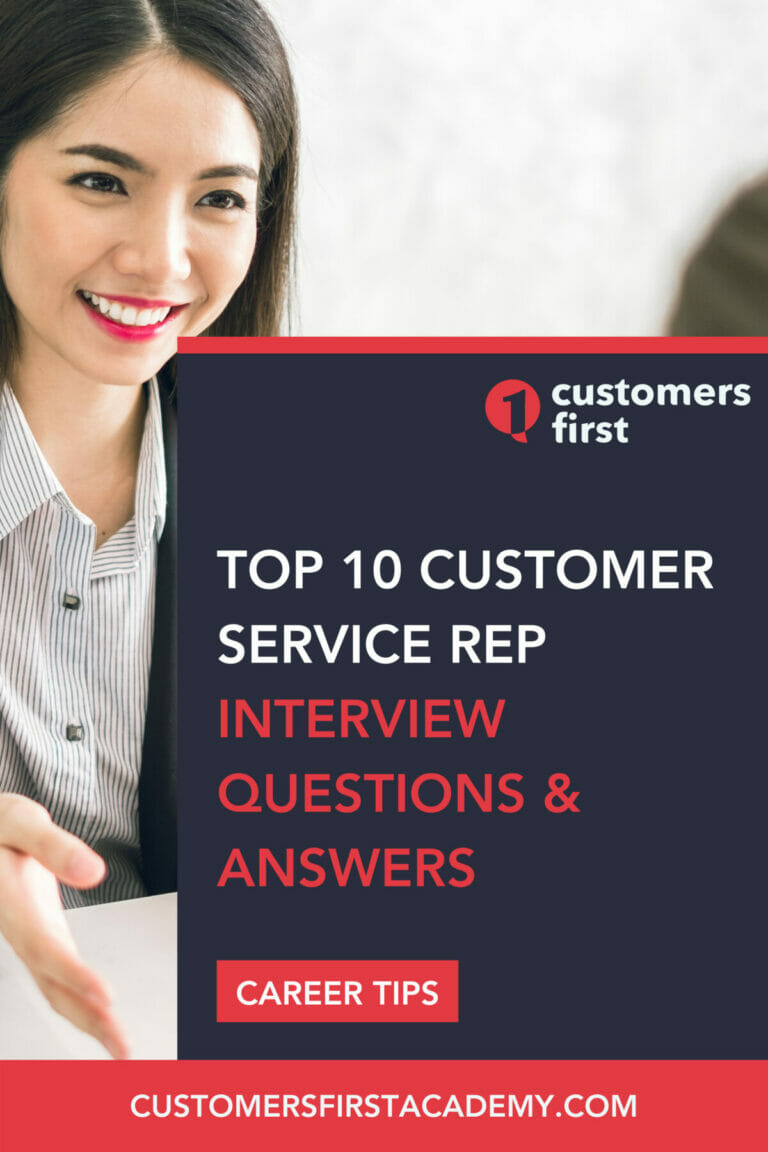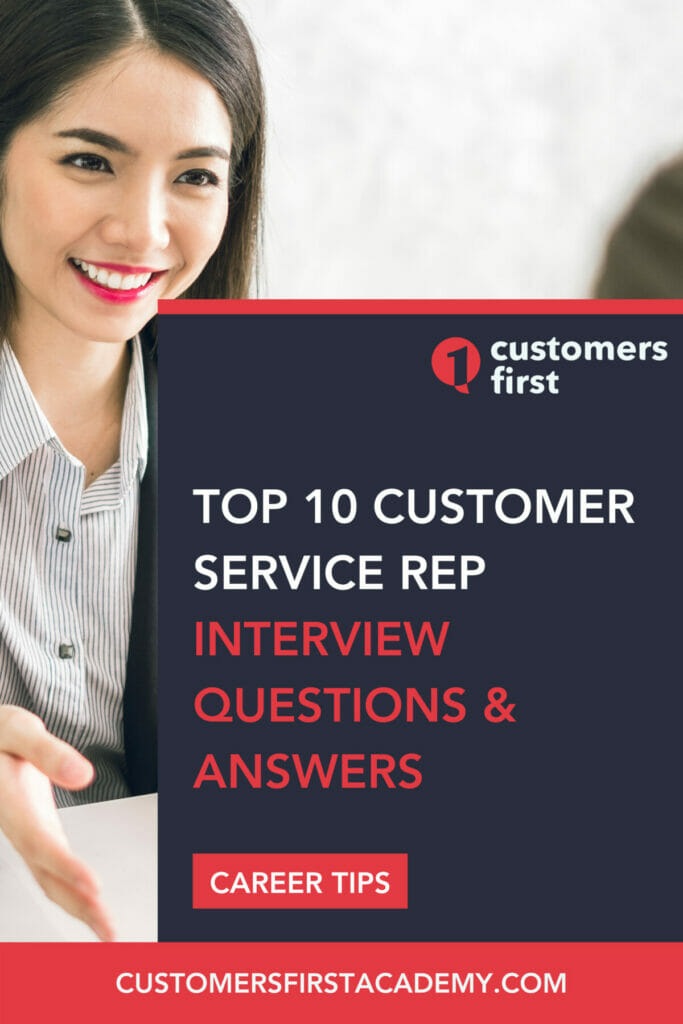 Fear no more. Here are the top 10 questions and examples of strong answers that interviewers are looking for when you apply for a customer service representative position.
10 Best Customer Service Rep Interview Questions (+ Sample Answers)
1. Why are you the ideal candidate for this customer service rep position?
For this question, employers typically expect you to talk about your skills and experiences within the context of the position you have applied for. Use this opportunity to share you believe you are perfect for the job.
What employers look for?
How you would fit in with the culture of the company
How well you understand the role
Answer:
According to the job description, the company is looking for a customer service representative who has great communication skills, can handle conflict, and prioritize personal and friendly service. I have five years' worth of customer service experience and I've successfully completed (name of training), which helped me advance my skills in… .
2. Which method of communication do you prefer?
As most customer service jobs focus on one or two communication methods, your answer informs the interviewer of how well you would do in the medium the job focuses on.
What employers look for?
Strong verbal and written communication skills
Answer:
I like to communicate with people in a variety of ways; however, I understand this position requires me to interact with the customers in person. In-person communication helps me notice the nuances in tone, body language, and facial expressions that are lacking in email or over-the-phone communication. It connects me better with the customer so I can better anticipate their needs.
3. Would you say you are a 'people person'?
Employers want to know if you enjoy working with people (i.e., customers) and if you can improve their customer engagement and loyalty.
What employers look for?
Answer:
Yes, I would say I'm a 'people person.' I enjoy interacting with customers and learning more about their needs so I can assist them better. I find it very fulfilling to be able to help others and make a difference in their day.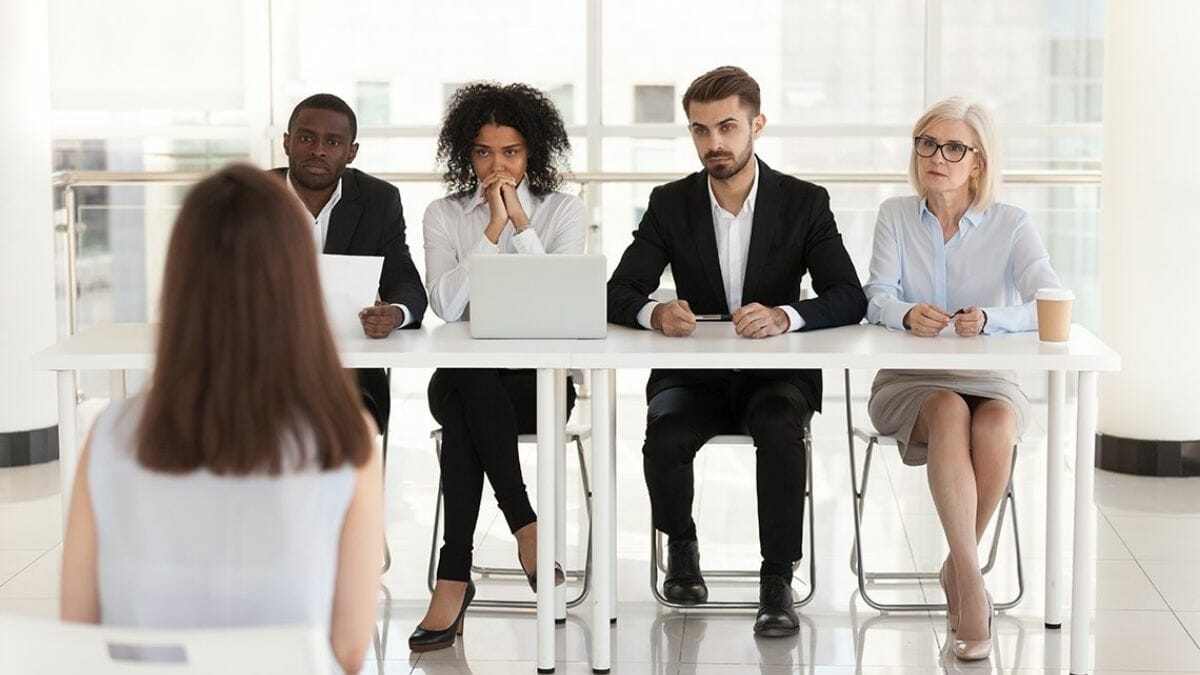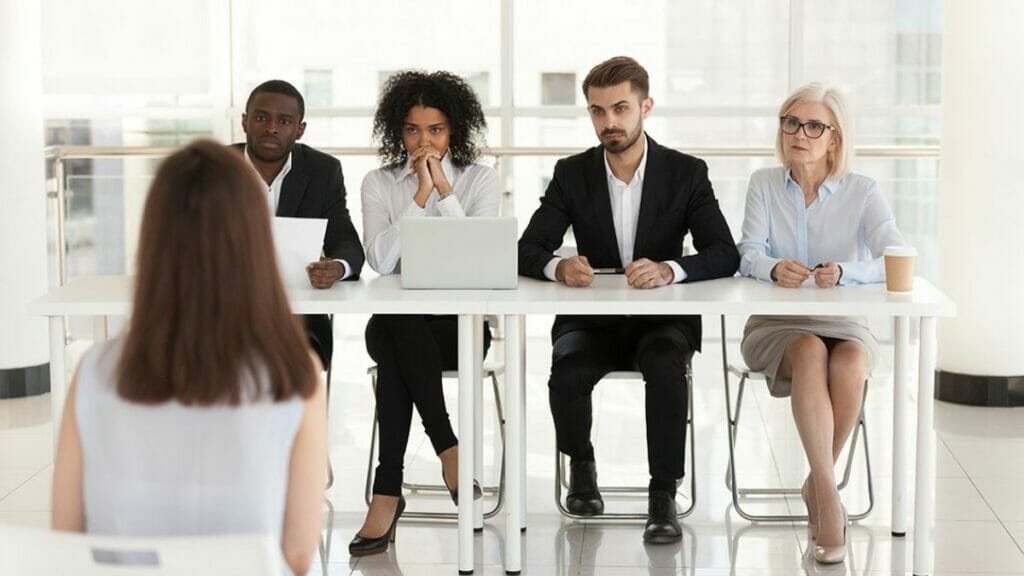 4. Have you previously worked as a customer service representative?
Your answer reveals whether you have work experience similar to the current position's needs. Don't share your whole career pedigree with the interviewer; instead, highlight the most relevant customer service-oriented positions you've held.
If you haven't had any customer service-facing experience, focus on your skills relevant to this job.
What employers look for?
Communication skills
Problem-solving skills
Answer:
I worked as a customer service representative at (name of company) for (number of years) years. My main responsibility was responding to inbound customer calls and answering emails. My role involved, listening to customer inquiries and helping to solve issues by explaining policy schedules, recommending policy enhancements, and evaluating payment plans.
5. What does "good customer" service mean to you?
Employers use this question as an indicator of your commitment as a customer service representative in order to understand what you believe to be good customer service.
What employers look for?
Good customer service examples
Your customer service philosophy
Answer:
For me, good customer service is thoroughly understanding the company's inventory, products, and/or services, and then using that knowledge to help customers make the best possible decision. When I worked at (name of company), I learned about the new products and offerings, their key features, and what sets them apart from our competitors on a weekly or monthly basis. Armed with this knowledge, I helped customers make informed decisions.
6. If you don't know how to help a customer, what is your plan of action?
Even if you are a pro at helping customers, it's not possible to know how to help each and every customer. Employers want to know how you'd approach situations where you don't have the answer right away.
What employers look for?
Problem-solving skills
Honesty
Initiative
Answer:
I may not always have an instant solution for a customer; however, honesty is my plan of action when faced with this kind of situation. If I am not able to assist the customer right away, I think it's important to show that I care about helping them and take initiative to do my best to get the answer for them. I may say, "Let me find the answer for you," and then ask my manager or co-workers for help. Also, my training manual and our company resources helped with finding answers.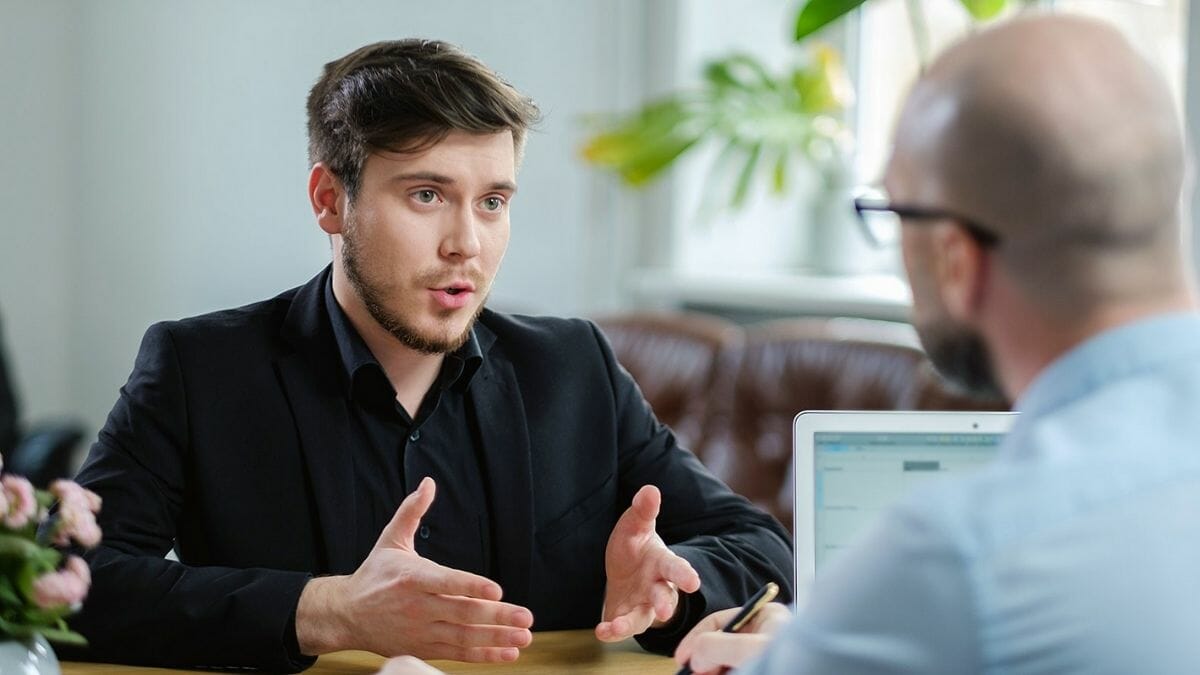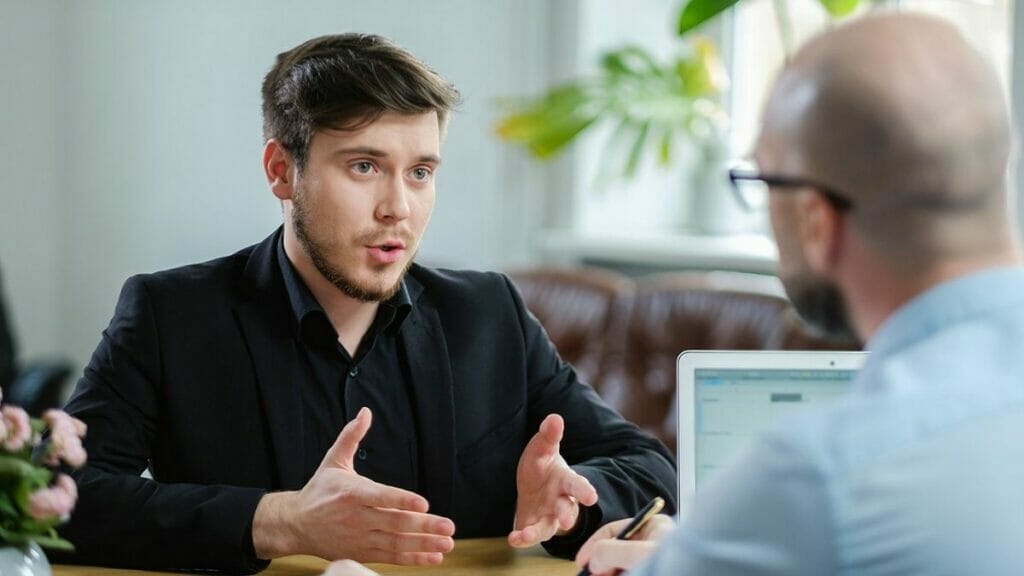 7. Do you have any experience with customer service tools? If so, which ones?
Even though the customer service stack at every company is different, employers like to know if you have experience with CRMs, collaboration tools, and ticketing systems. And if you don't have experience with these, show a willingness to learn.
What employers look for?
Previous experience
Willingness to learn
Answer:
I don't have a lot of experience with customer service tools, but I do have basic knowledge of Zendesk as a customer relationship management tool from doing my own research. I'm quite interested in learning more about customer service automation and how this can make the process more efficient.
8. What do you consider the value of collaborating with your customer service rep colleagues and other teams?
A cornerstone of excellent customer service is teamwork and collaboration to project a positive and strong company image. Your answer to this question shows if you are willing to work with others and help your colleagues.
What employers look for?
Teamwork
Communication skills
Answer:
Working together as a team is essential to providing excellent customer service. At my previous job, the whole customer service team worked together cohesively by pooling our knowledge to address challenging complaints and deal with the large volume of customer calls. I have also worked closely with the marketing and sales departments by providing them with important customer insights to ensure they're well supported.
Your answer shows whether you are willing to go the extra mile to satisfy a customer as appeasing a frustrated customer is no small feat.
What employers look for?
Conflict resolution skills
Stress tolerance
Answer:
At (name of company), there was a customer who was beside himself because he'd been transferred from agent to agent and no one was able to assist him. I really wanted to help him, so I asked the previous agents for their reports on what transpired and then asked the customer to please explain what was the matter in an attempt to find out if there was a miscommunication issue somewhere or if the company got the wrong details. I found out what went wrong and was able to assist the customer who was relieved someone took the time to listen and help.
10. A customer says you are taking too long to handle their issue. How would you address this situation?
Phrase your answer to show how you deal with stressful situations and criticism.
What employers look for?
Stress level tolerance
Conflict resolution skills
Answer:
I try to avoid this kind of negative criticism from customers by being up-front about how long resolving their query might take and why that is the estimated time. Should the customer complain that their query is taking too long, I'd calmly acknowledge their comment and apologize that it is taking so long. I also try to find practical solutions to free up the customer's time by calling them back at a later time or following up via email.
Are you ready for your job interview as a customer service rep? We wish you the best of luck with your interview!
Check out this audio tutorial to learn what you can do to prepare for your first day on the job and make a great first impression!
Other Resources:

CustomersFirst Academy offers comprehensive customer service training designed to help you grow your skills and advance your career.

To keep learning and developing your knowledge of customer service, we highly recommend the additional resources below:
Improve Group Communication Using Email
How to build your professional reputation via email
Understanding Cultural Differences in Email Communication
10 Techniques To Enhance Your Client Relations Skills
Exploring a Career as a Customer Service Manager