Trusted by 41,000+ Professionals Worldwide
Customer Service De-Escalation Training for Teams
Empower your frontline teams to transform even the toughest customer situations into positive customer service experiences.
Comprehensive, Online Training: Dive into 9 modules, with 75+ bite-sized video lectures, interactive quizzes, and hands-on exercises focusing on crucial skills for effective customer de-escalation.

Key Skills Taught: Conflict resolution, effective communication, empathy, problem-solving, active listening, self-care techniques, and more!

Organizational Benefits: Enhance team performance, improve customer satisfaction, and foster a resilient customer-centric culture within your organization.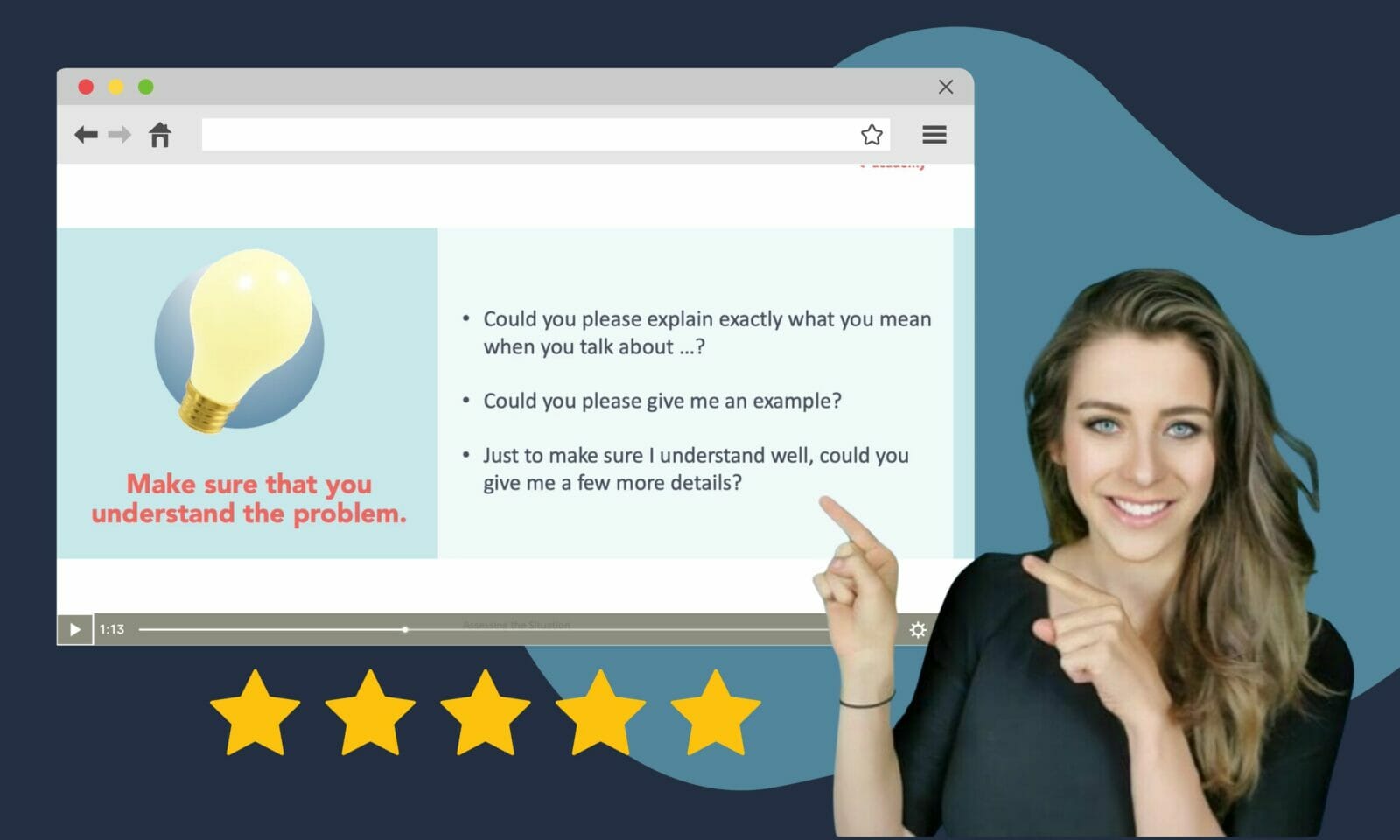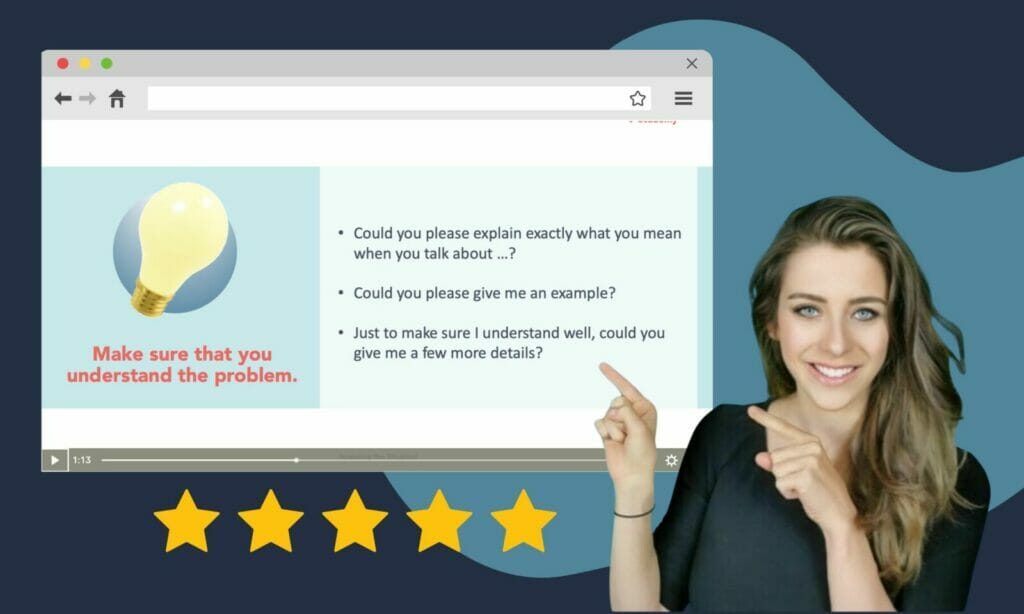 Customer Service De-Escalation Training at a Glance
Customer-facing employees often find themselves in high-pressure situations that require strong de-escalation and conflict management skills. Without proper training, your team may struggle to navigate difficult customer interactions, leading to unresolved issues, upset customers, and a high-stress work environment. 
That's where our Customer De-escalation Training program comes in. Developed by industry expert, our program equips your team with a comprehensive approach to defuse tense situations, enhance customer satisfaction, and turn challenges into positive customer service experiences. 
Our program goes beyond theoretical knowledge, offering a hands-on curriculum tailored for real-world applications. With an emphasis on the importance of self-care and building resilience, we energize and empower your team with the confidence and skills they need to turn challenges into opportunities for growth and positive customer service outcomes.
What's Included in Our Training?
Your Team Will Learn How to:
Follow Our Curriculum or Customize Based on Your Needs
Trusted by 41,000+ Professionals at Leading Organizations Worldwide
Join thousands of satisfied learners who have already benefited from our customer service training to advance their careers and upgrade their skills.
Benefits of Customer Service De-Escalation Training for Your Team
Trust CustomersFirst Students and Alumni
The course was very engaging, straight to the point and very practical. An excellent course for this topic. Thank you.
Thank you. The course was full of useful information with lots of great practical tips that are easy to apply. I trust that it will give me more confidence in dealing with difficult customers or even using it in my personal life.
Great course for anyone who interacts with customers. Highly recommended! Appreciate helpful resources and the downloadable pdf files to keep for references.
Highly recommend! The instructor is knowledgeable and provides clear examples to help illustrate the concepts. I feel confident that I can apply what I learned in my everyday work.
Thank you for this insightful course on common but often neglected issues in the business world. I really enjoyed this course as it was quite detailed. The shorter videos made it easier to complete the course quickly at least for me. I also loved the fact that you provided your slides, and so many insightful resources during the course, with quizzes to make sure that concepts are fully understood.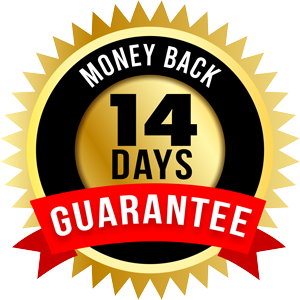 The CustomersFirst Guarantee
If in the first 14 days of your purchase your training doesn't address your learning and growth needs, we'll reimburse you in full! No questions asked.
Frequently Asked Questions About CustomersFirst Team Training
Have Questions? Our Team is Here to Help!
Enroll Now to Get Instant Access to: