A trouble ticketing system is a way for the help desk or IT department to keep track of all technical issues. Trouble tickets help them address customer questions, identify problems, and find solutions as quickly as possible. Understanding the different inquiries and what should be included in a ticket can help increase team efficiency and customer satisfaction.
What are trouble tickets?
Trouble tickets are used to keep track of any problems that users may be encountering. They are created when an issue arises that needs to be resolved by the technical team. When a customer submits a ticket, it creates an open line of communication that allows the help desk to work with the user to find a suitable solution. Using an efficient trouble ticketing system will enable companies to report more accurate problems quickly, so issues get resolved faster.
What types of trouble tickets are there?
There are three main types of trouble tickets, which you might encounter in a customer-facing role. They include:
1. A problem ticket
This is when a user or customer has an issue that needs to be addressed. They may need assistance with a login, password reset, hardware request, or any other general inquiry. This response should be handled immediately to let your customers know you are doing everything possible to resolve the issue and get them back up and running as quickly as possible.
2. A request ticket
This is a ticket that comes in when someone requires something that they don't have at their disposal. It could be anything from asking if your company offers virtual support so you can resolve issues remotely to asking for the installation of new software. A request ticket is created to help your team manage customer expectations and identify the requirements for fulfilling each request.
3. A change ticket
This is a ticket that comes in when the customer wants something to look or work differently than it has before. This is one of the most common types of tickets because customers will continually ask for changes and enhancements to the services they are receiving. A change ticket will help you track what changes are being made, by who, and for what purpose.
Sometimes, tickets are also categorized based on their urgency.
High-priority tickets are ones that require immediate attention. These often include situations where something might be broken and needs to be quickly fixed.
Medium-priority tickets can wait a few hours or even a day before being resolved. These tend to be requests that don't require immediate attention but need to be taken care of soon.
Low-priority tickets refer to those inquiries that can be addressed at a later point, as they don't require immediate action.
Keep in mind that the names and types of tickets will vary depending on the ticket management software used and your team's preferences.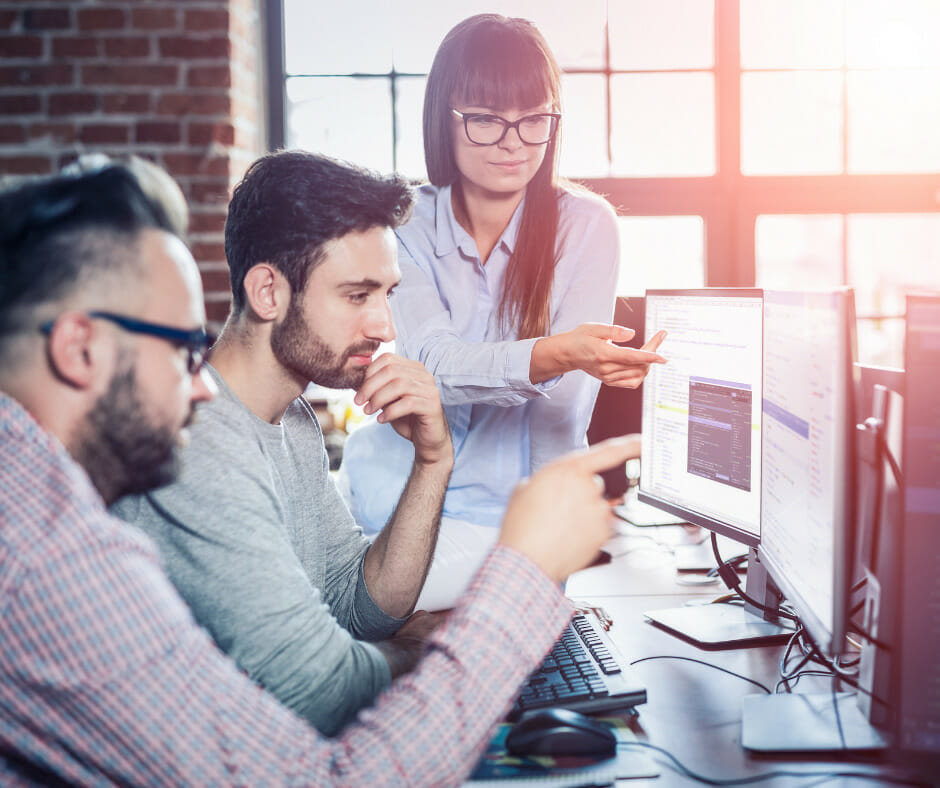 What should be included in a trouble ticket?
There are some basic pieces of information that should always be included when you create a new trouble ticket:
1. A descriptive subject line
This will tell you at a glance what type of ticket this is so you can process it accordingly. For example, if the subject line says "Internet down," this is an immediate priority ticket. If the subject line says "Customer wanting wireless card installed," this might be a request ticket.
2. The customer's or user's name
This should go without saying, but it is always helpful to include the actual name of the person associated with the trouble ticket so you can keep track of who you are communicating with.
3. The date and time the ticket was created
This helps you stay organized and allows you to check against previous tickets to see if there is any overlap. This will also help when it comes time for reporting or if any data needs to be collected.
4. A description of the issue
A clear and concise description of the problem should always be included if you want to get to the root cause in the quickest time possible. Include steps taken to resolve it before it was reported. This information will allow your support staff to understand the issue and provide the best feasible solution.
5. Trouble ticket status
A trouble ticket will usually be "open" while you work on finding a solution, and then it will be set to "closed" once this has been completed. If multiple people are working on the same ticket, this is where they can add their names, so there's a history showing who worked on it and when.
6. A list of any files, screenshots, or other attachments
Attach supporting documents or information that might not be included in the body of the ticket. Adding visuals will help you and other technical staff understand the issue in order to find a solution. This will all be done through the ticket you're creating and should include as much detail as possible.
8. A list of any other users involved
This is helpful if multiple people are working on the same ticket. It shows who has worked on the ticket as well as how much progress has been made.
9. A list of any scheduled outages, website downtime, or changes
This is helpful information to include, especially if you regularly receive calls when a change occurs because customers aren't aware of it. If your change will affect several users, you might also want to inform your customers in advance.
10. A unique identifier number
A unique trouble ticket number helps you track what has been done and what else needs to be done next time around. This is important for keeping everything organized.
You might find it helpful to use the same standard format for all trouble tickets, regardless of what type they are. This can help keep everything organized and makes finding specific information easier in the long run.
In the end, all of this should tie back into what you want to achieve as a business. You want to make sure that all of your customers are satisfied with the services you provide, and this requires a thorough trouble-ticketing system.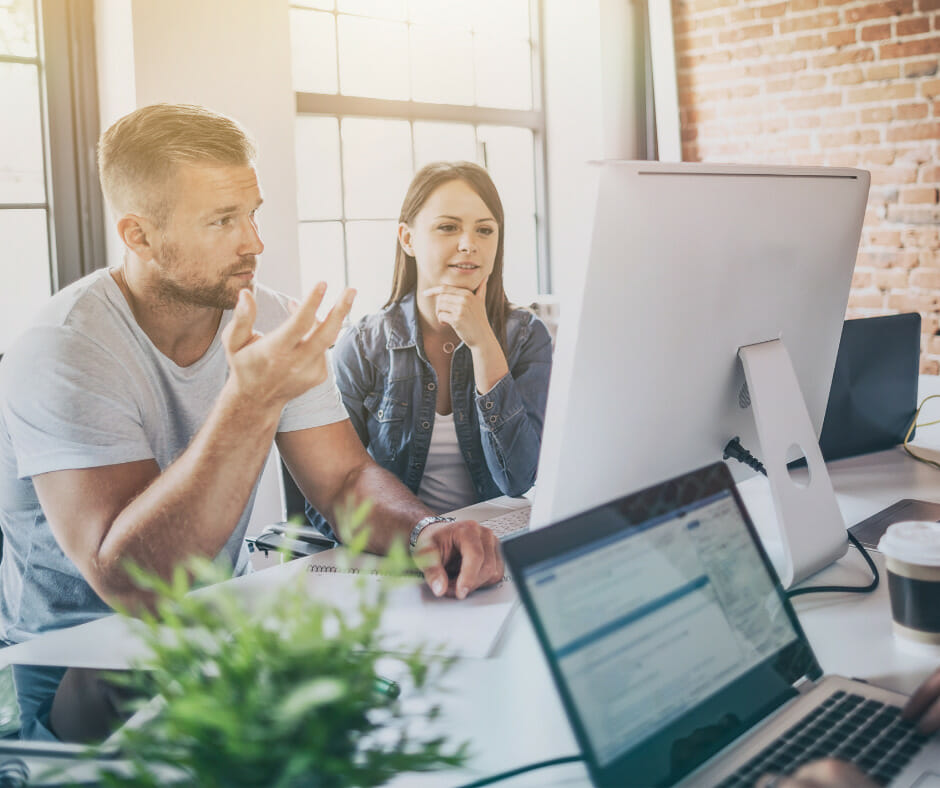 Trouble ticket example
Subject: Internet down at 1034 8th St. NW, Washington, D.C
Customer name: John Doe
Date and time the ticket was created: October 1st, 2021, 10:50 am
Reason for creating the ticket: The internet is not working at the business premises.
Status of the ticket: Open (Needs to be fixed)
Include a list of any attachments: No
User(s) currently on the ticket: John Doe and Alex Kastner
Other users involved: Support Team and Network Admin Team
Ticket description: Internet was working great this morning, but now it's not working.
Computer or device that has the issue: PC (Windows 7)
Steps taken: Tried restarting the router numerous times, unplugged it for 10 seconds, opened up network connections on PC, and reset all the settings.
Other notes: Customer has been called and told that we are working on it. He will call back if the problem persists tomorrow.
Scheduled outage or changes: No scheduled outages or changes at present.
Tracking number: 2013-000000013
What is a trouble ticketing system?
A trouble ticketing system is an efficient way of working out the root cause of any technical issue and making sure they get resolved as quickly as possible.
Trouble ticketing systems are becoming more and more popular in the business world because of their efficiency. Having an adequate trouble ticketing system is important because you will be able to see all the relevant information in one place. This makes finding what you need a lot easier and allows you to track, manage, and resolve customer inquiries quickly.
The importance of using a trouble ticketing system
A thorough trouble ticketing system can make it much easier to resolve technical problems when they come up because you will know exactly where to start looking. This will help save time and money while ensuring that all your customers are satisfied with the services you provide them.
What does a trouble ticket system do?
1. Helps to resolve technical problems
A trouble ticket system can help you resolve technical problems as quickly as possible by ensuring that all the relevant information is collected and available in one place. This makes it easier to manage and fix any technical problems that come up.
2. Tracks trouble tickets
A trouble ticket system makes it easy to keep track of customer inquiries. When a technical problem or question is submitted, you can create a new ticket and add any relevant information that will help you resolve the issue.
3. Helps increase productivity and save time and money
Having an efficient trouble ticketing system in place will help save time and money because it makes finding the correct information much easier. It speeds up your workflow and helps you stay organized when managing customer inquiries.
4. Provides full visibility
It provides you with full visibility of technical issues across your organization. It also makes it easier to identify where problems lie so that you can address them quickly and efficiently. Complete visibility is important for businesses because it allows them to determine if any issues occurring in one department will affect the rest of the company. This makes it easier to fix problems before they become major disruptions.
5. Helps build customer satisfaction
A reliable trouble ticketing system can help you increase customer satisfaction by ensuring that all requests are dealt with as soon as possible. Customers expect businesses to resolve problems quickly, and a trouble-ticketing system can help you do exactly that. Happy customers often lead to more referrals and repeat business, so it's important that they're satisfied with the services you provide them.
What should you look for in a trouble ticketing system?
When choosing a trouble ticketing system, there are certain features that you should look for. Some of the most important ones to consider include:
Ease of use
Having a ticket management tool that is easy to navigate will help decrease the number of errors made when solving technical problems and make it easier to find what you need quickly.
Customization
Choose a ticketing system that is easily customizable to fit your workflow. This will make it easier to track and manage customer requests based on your company's needs and preferences.
Support for multiple teams
Look for a trouble ticketing system that supports multiple teams. This will ensure that everyone within your organization can access relevant information easily, improving productivity, team collaboration, and saving time and money in the long run.
Data security
It's important to find a solution that guarantees that all your customer data is protected. This will ensure that your customers remain confident in you and the services you provide. Data security is a must when dealing with sensitive or confidential customer information.
Real-time communication
Having the ability to communicate with customers in real-time, such as email notifications and internal messaging, will help increase customer satisfaction by ensuring that all issues are dealt with quickly and efficiently.
Customer satisfaction
Customer satisfaction is an important factor for businesses today because it can have a significant impact on growth. When customers are satisfied with a service or product, they often recommend that business to other people and become repeat customers themselves. This ultimately leads to more revenue!
Automation
Choose a ticketing system that has automation features, such as canned responses or autoresponders. These features will help save you time and money because they can be customized to automatically reply to common questions, saving you the trouble of having to make up a unique response each time.
Ticket routing
Having the ability to route tickets based on severity, priority, or team will allow you to stay well organized and manage all inquiries. Ticket routing will help increase efficiency and productivity within your organization because it provides the proper people and solutions to be assigned quickly and easily.
Choosing a Trouble Ticket Software for Your Needs
A trouble ticketing system is an essential component of any company's infrastructure because it allows you to see what problems exist across your organization. Having a trouble ticketing system in place makes it easier to provide customers with improved customer service because you can fix any technical problems quickly and make sure that they get the answers they need.
Do your research and choose a trouble ticket software that meets your company's needs. It's a worthwhile investment that will save you time and money in the long run. As a result, fast customer support will help you build your brand, increase customer satisfaction, and boost sales!