How to Create an Award-Winning Support Team
A business support team can make or break a company. The support team can drive the company to success or worsen its losses through poor customer support. Building a reliable support team is a worthwhile investment that can save you many headaches in the future. In this article, we will look at: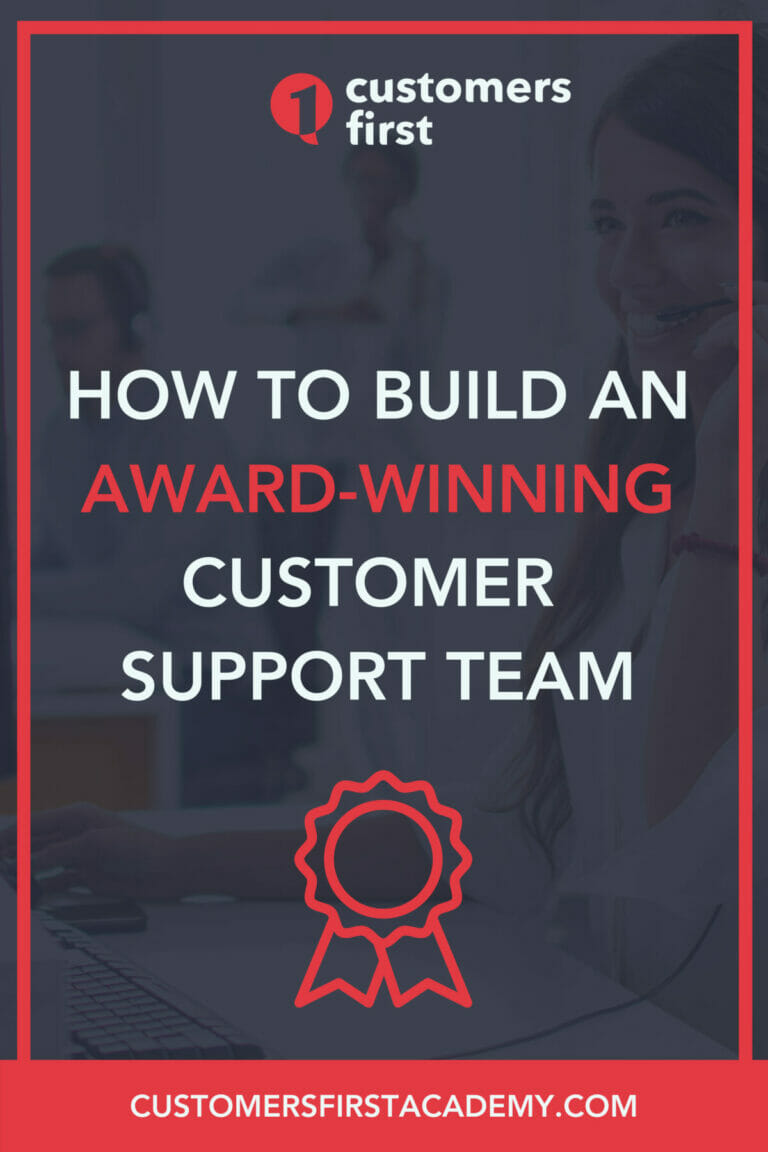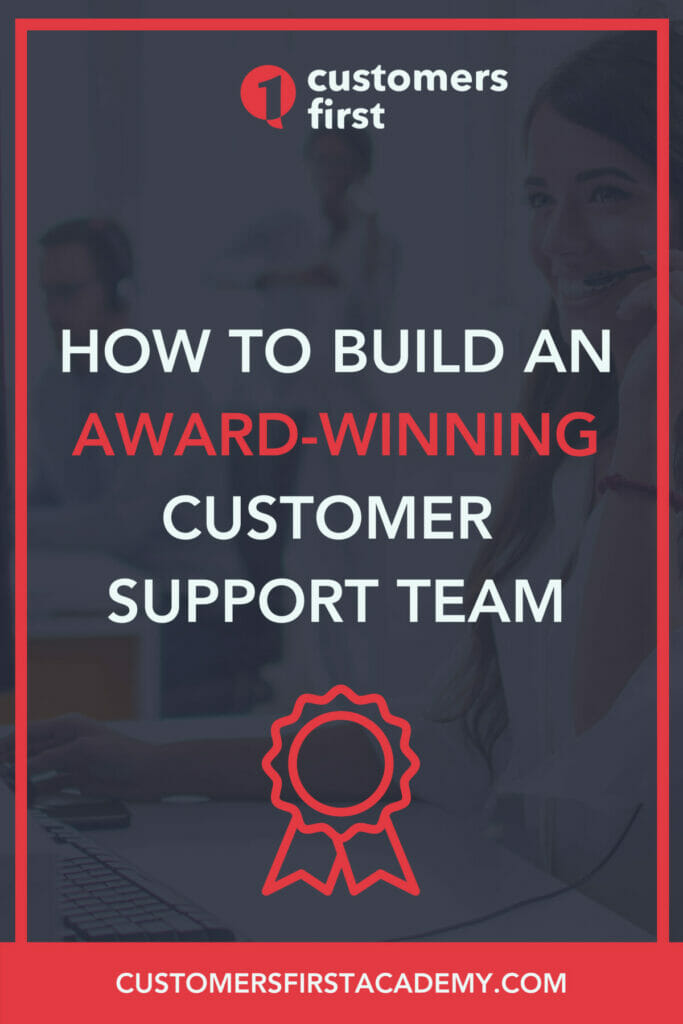 Why an efficient support team is necessary
What makes a good support team, and
How to build a winning team in your company.
What is a Support Team?
A support team backs customer-facing and operational roles. The team assists in solving problems in good time and thus retaining customers. Its role is to help the sales or operations department to enhance customer satisfaction, meet company goals, and exceed client expectations.
Support team's responsibilities may involve:
Processing and actioning customer queries
Streamlining the workflow process
Assisting in simplifying support delivery to customers
Training customer-facing agents
Evaluating data to assess the company performance
To support daily operations and timely resolution of customer queries, support teams need strong time-management and organization skills.
Importance of Building a Superior Support Team
An effective support team is imperative to the success of your business. Developing an inspiring customer service philosophy will encourage your team to collaborate and exceed your customers' expectations.
A support team will :
Maximize productivity
Ensure service consistency
Maintain workflow standards
Transfer information effectively
Increase operational knowledge for optimal results
Establish clear policies and procedures
Impart the company's mission in daily work activities
This leads to increased customer satisfaction, customer retention, and a profitable business.
Characteristics of an Effective Support Team
Before building a support team, it is important to know which characteristics will make your team effective. The top 4 characteristics for an effective support team are:
1. Collaboration
Customer and operations support will only be as effective as the team's willingness to work together, follow procedures, and implement feedback.
2. Coordination
An organized team and a well-implemented system of procedures are necessary to solve problems efficiently. The customer support team needs information to be readily available and need to act with urgency to prevent delays.
3. Expertise
Your support team should consist of experts in different fields. One person cannot be an expert in everything. The range of expertise may depend on the type of business you are running.
4. Professionalism
Team members who are customer-facing or deal with staff should have qualities of empathy, patience, and understanding. They should have a natural desire to solve problems. These traits will make all the difference in customer and team satisfaction. They will also boost cooperation between clients and business departments.
How to Build an Effective Support Team
There is no magic formula to building an effective support team. However, putting a lot of thought and planning into your team structure from the beginning will help you avoid many pitfalls later.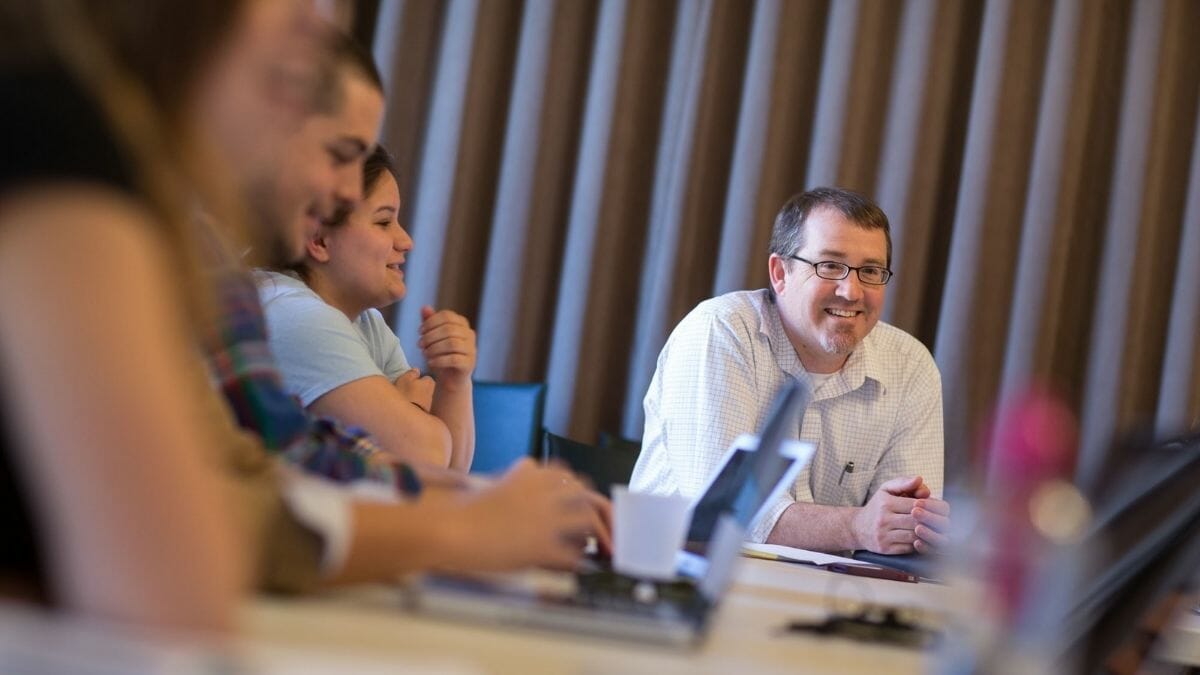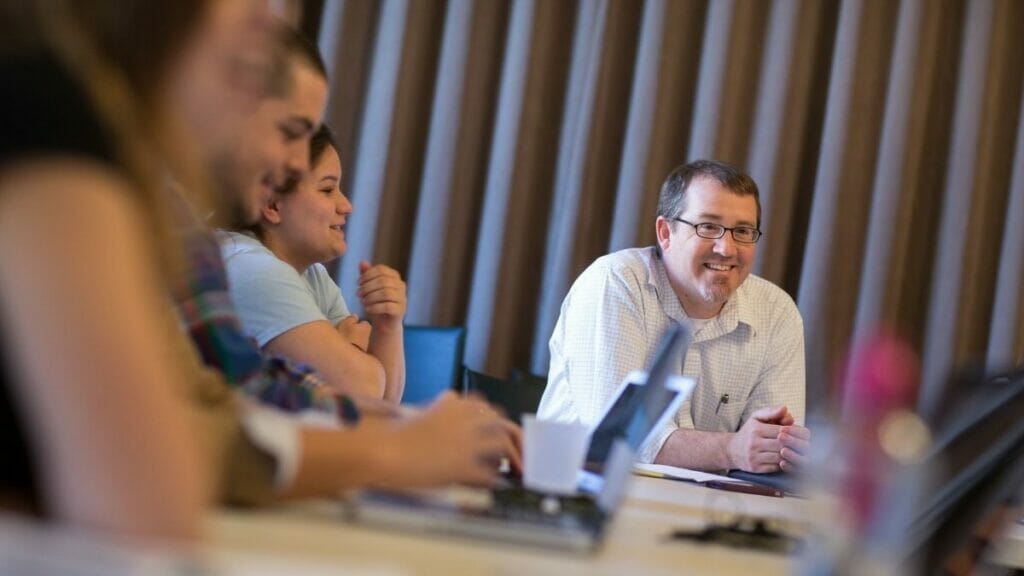 6 Steps to Building a Support Team from Scratch
Step 1: Embrace Diversity
Your team will require people with different skill sets, knowledge, and expertise. Pinpoint which areas of expertise are necessary for your specific business and bring individuals on board who can fulfill these requirements.
Other aspects of diversity include gender, race, age, background, and personality types. Having a diverse team can facilitate innovation, increase performance, and improve employee engagement. Strong communication skills will help team members communicate effectively despite cultural differences or generational gaps.
Step 2: Set Goals
Set goals for each team and team member. Goals should be clear and aligned with the business vision, needs, and strategy. They can be measured weekly, daily, and monthly. Your results will reveal areas where improvement can be made.
Clear goals will allow members to prove their value to the business, creating a team that is driven towards success. Keep the team and individual objectives at the forefront of the work environment in a motivational, rather than threatening way.
Step 3: Delegate
The key word here is 'team'. You cannot fulfill every function yourself. Therefore, it is necessary to lead individuals as they perform tasks in their respective areas of expertise.
Step 4: Build Trust and Accept Responsibility
Without trust successful teamwork is unlikely. When a new team starts working together it is important to build trust by engaging in team-building activities and getting to know each other. Building trust takes time and maintaining trust requires commitment.
In any new team environment, things will go wrong and mistakes will be made. When building an effective team, create an atmosphere of acceptance, forgiveness, accountability, and willingness to learn from mistakes. An accountable, yet supportive atmosphere will go a long way in establishing trust and nurturing a collaborative team environment.
Listen to this audio tutorial to learn how to build trust with your colleagues!
Step 5: Communicate
One of the most important aspects of effective teamwork and building trust is communication. When building a new team there is an increased need for excellent communication.
Misunderstandings happen easily, especially in an environment where coworkers are familiarizing themselves with a new work environment, personality types, and communication styles. Consistent and clear communication needs to be implemented from the very beginning.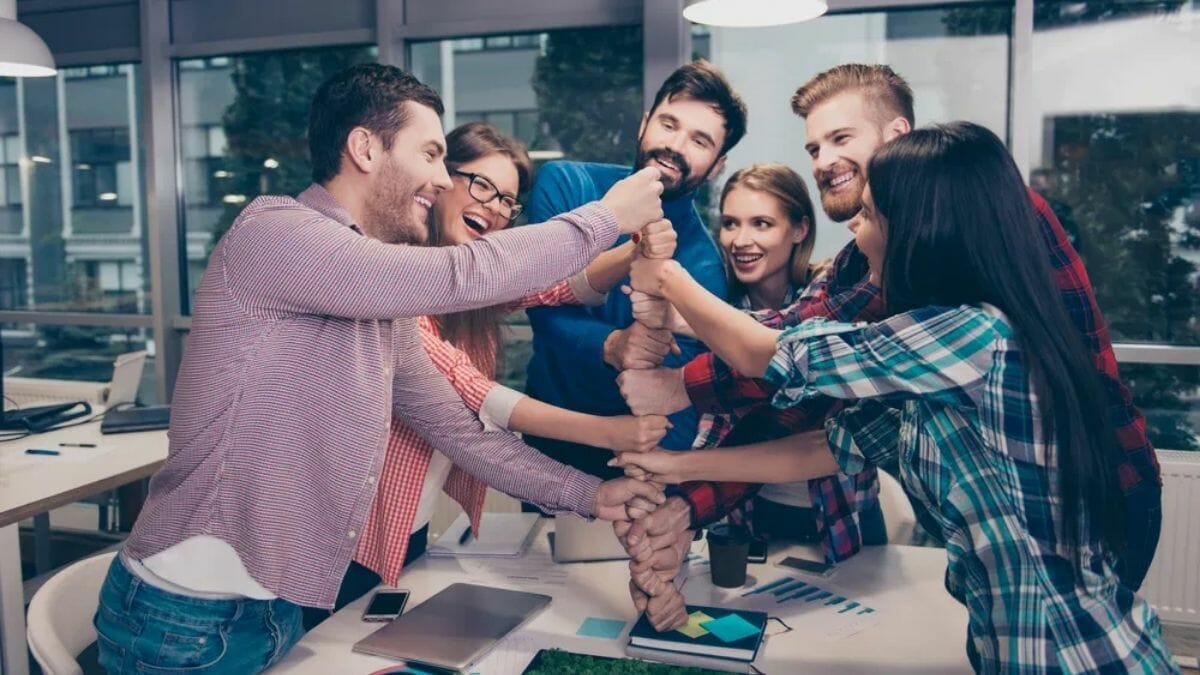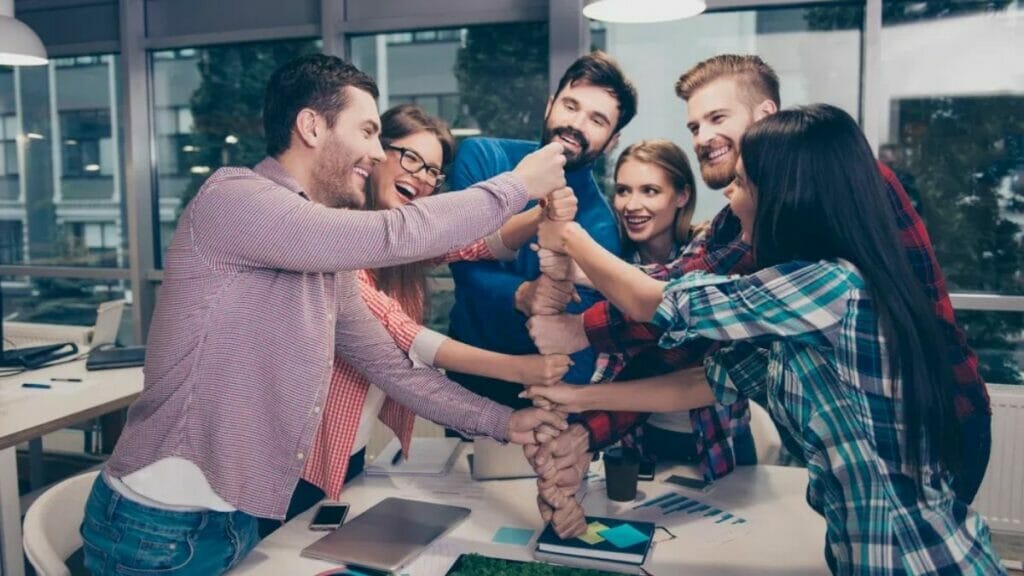 Step 6: Acknowledge Success
Acknowledging success in the business is important and often overlooked. Celebrating the success of the team and individuals motivates staff to continue putting in the effort. It allows the team to feel that they are seen and that their work is noticed. With a lot of new challenges in building a team from scratch, celebrating success can unify team members. It can bring the team together towards a common goal.
Quick Summary
A support team assists the organization by resolving problems and, as a result, retaining customers. Qualities of an effective support team include:
Collaboration
Coordination
Expertise
Professionalism
6 Steps to building a support team from scratch are:
Embrace Diversity
Set Goals
Delegate
Build Trust and Accept responsibility
Communicate
Acknowledge Success
Reaching your goals as a new support team is a reason to celebrate. Establishing a team that is well organized from the beginning will improve customer satisfaction and service levels. It will set high standards across the business from the start, reduce the backlog, build a knowledge base, and develop work relationships towards a common goal.
Other Resources:
CustomersFirst Academy offers comprehensive customer service training designed to help you grow your skills and advance your career.
To keep learning and developing your knowledge of customer service, we highly recommend the additional resources below:
How to Build Your Professional Reputation via Email
How to Host a Successful Lunch and Learn
How to Succeed in a Customer Facing Role
Customer Focus: How to Put Your Customers First