When looking for a job, it is important to have a resume that stands out. One way to do this is to use positive words to describe yourself and your achievements. Using persuasive language can help you to sell yourself and your skills.
In this blog post, we will provide a list of 50 positive words and examples of sentences you can use to describe yourself and stand out from other job applicants!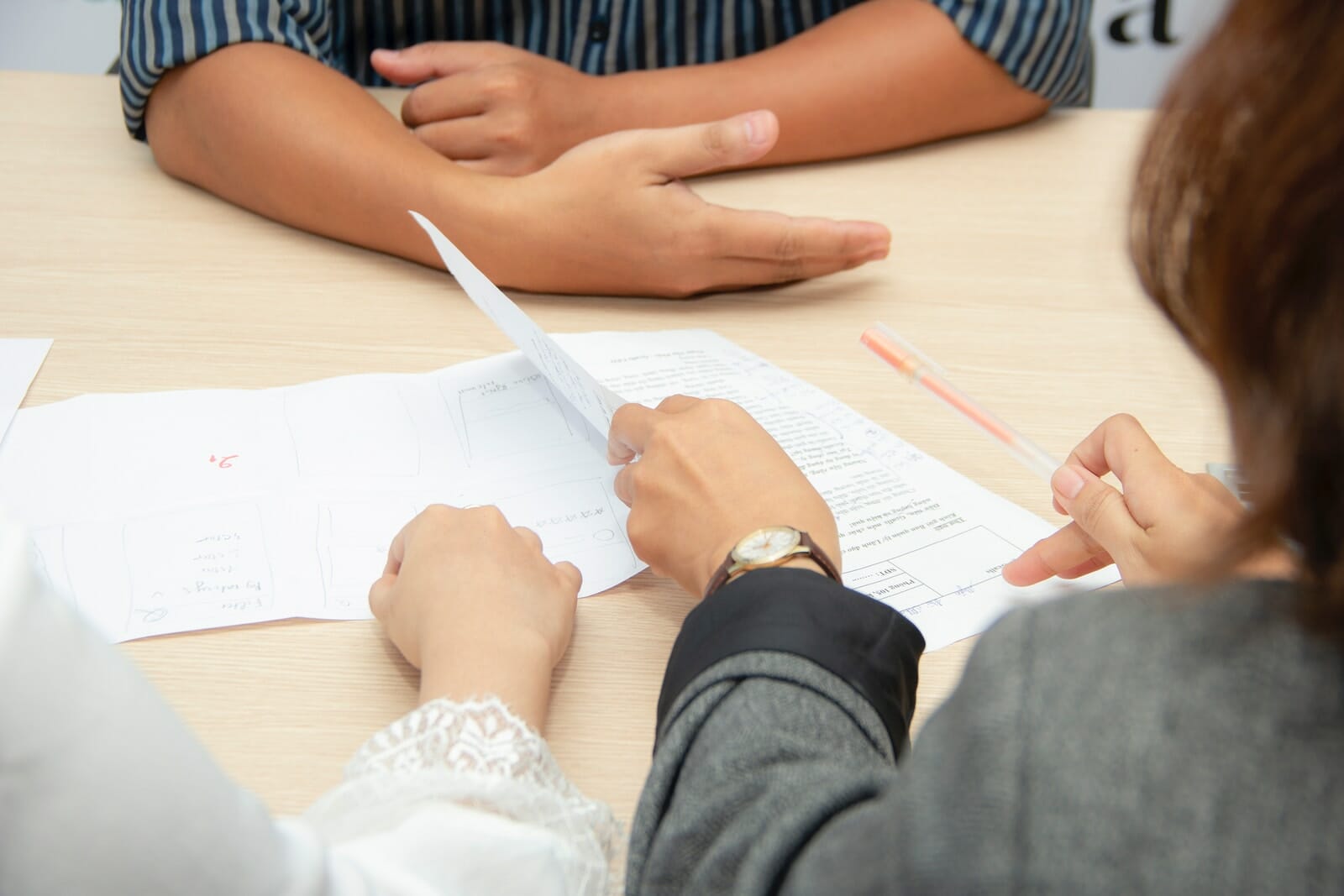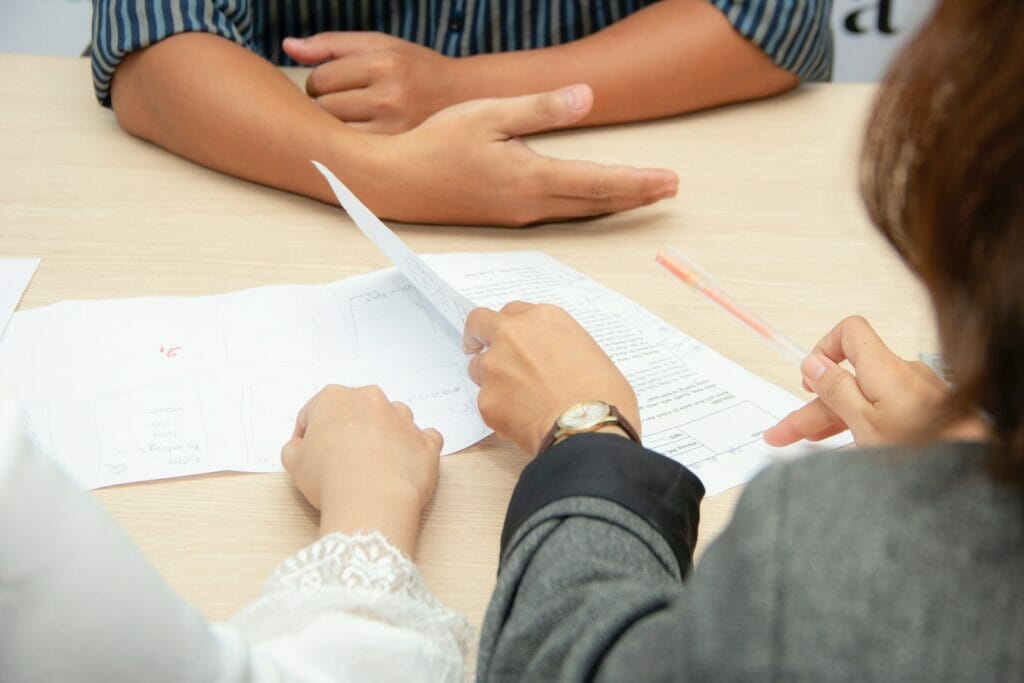 50 words to describe yourself, your skills, and achievements
1) Adaptable
I am adaptable and can quickly adjust to new situations and challenges.
2) Analytical
I have a strong analytical mind and am able to break down complex problems into smaller parts.
3) Articulate
I am articulate and can communicate my ideas clearly and effectively.
4) Capable
I am a capable individual and can handle any task or challenge that is thrown my way.
5) Charismatic
I have a charismatic personality and am able to influence and motivate others.
6) Collaborative
I work well in collaborative environments and enjoy teaming up with others to achieve common goals.
7) Competent
I am competent and can handle any challenging project I am assigned.
8) Creative
I have a creative mind and am able to think outside the box and come up with innovative solutions.
9) Critical thinker
I am a critical thinker and am able to analyze information and make informed decisions.
10) Decisive
I am decisive and can make quick, effective decisions in high-pressure situations.
11) Detail-oriented
I am detail-oriented and take the time to examine all aspects of a problem or situation.
12) Driven
I am driven and have a strong desire to achieve my goals and objectives.
13) Dynamic
I am a dynamic individual and am always looking for new opportunities and challenges.
14) Efficient
I am efficient and can complete tasks quickly and effectively.
15) Effective
I am an effective communicator and can get my message across clearly and concisely.
16) Enthusiastic
I have a lot of enthusiasm for life and am always looking for new opportunities to learn and grow.
17) Flexible
I am flexible and can adapt to new situations and changes quickly and easily.
18) Friendly
I have a friendly personality and enjoy interacting with others.
19) Genuine
I am genuine, and people can see that I am authentic and honest.
20) Hard-working
I am a hard worker and am always putting in the extra effort to achieve my goals.
21) Innovative
I am innovative and always looking for new ways to improve current systems or processes.
22) Intuitive
I have a strong intuition and can make informed decisions quickly and effectively.
23) Leader
I am a natural leader and enjoy taking charge and motivating others.
24) Loyal
I am loyal to my friends and family and always stand up for what I believe in.
25) Passionate
I am passionate about life and enjoy exploring new interests and activities.
26) Persistent
I am persistent and never give up until I achieve my goals.
27) Positive
I have a positive outlook on life and always see the best in people and situations.
28) Proactive
I am proactive and take the initiative to identify problems and find solutions.
29) Resourceful
I am resourceful and excel at finding ways to overcome any obstacle or challenge.
30) Strategic
I have a strategic mind and am able to think ahead and come up with long-term plans.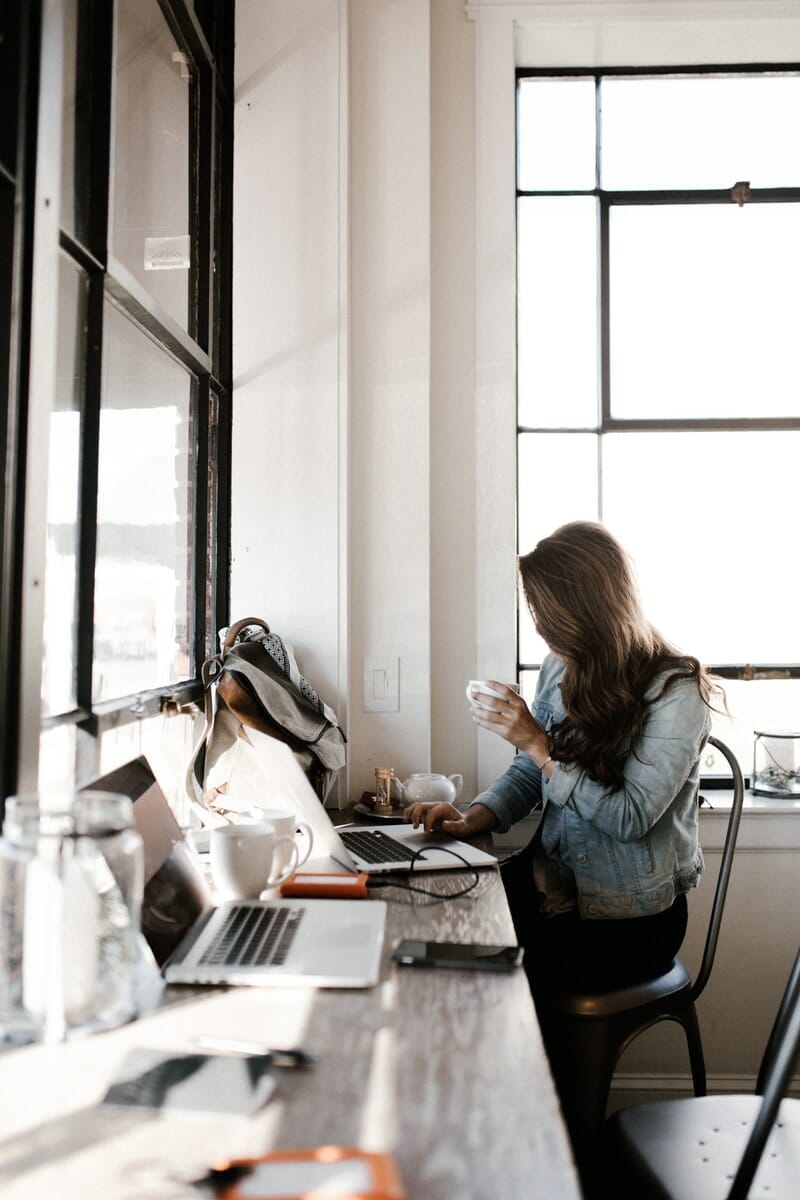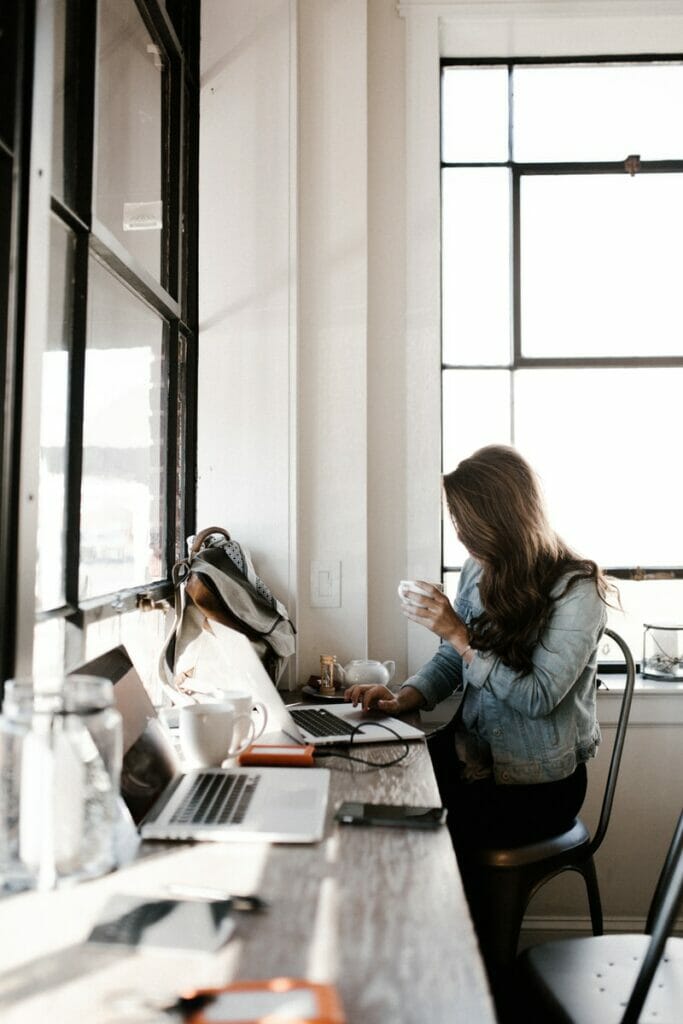 Positive words to describe your achievements on your CV
The following list of verbs will help you strengthen your resume and find the right action words to describe yourself.
31) Achieved
I have a proven track record of achieving results and delivering on my commitments.
34) Excelled
I excelled under pressure and stayed calm and focused in high-stress situations.
35) Helped
I helped my team achieve their goals and objectives by contributing my skills and expertise.
36) Improved
I improved the performance of my team or department by introducing new processes or systems.
37) Led
I led a team or project and was responsible for achieving results.
38) Managed
I managed a department and was responsible for all aspects of its operation.
39) Organized
I organized and streamlined processes to improve efficiency and effectiveness.
40) Produced
I produced results by implementing innovative strategies and solutions.
41) Strategized
I strategized and planned for long-term success by developing actionable plans.
42) Succeeded
I succeeded in achieving my target goals.
42) Trained
I trained new employees to ensure they were up to speed with company policies and procedures.
43) Won
I won awards for my work in the past and have a proven track record of success.
45) Increased
I increased sales by _____% or more in the past year.
46) Reduced
I reduced costs by _____% in the last 6 months.
47) Improved
I improved my team's productivity by _____% in (year).
48) Received
I received recognition from my peers for my work in (field).
49) Gained
I gained new skills and knowledge in (field).
50) Retained
I was able to retain my top employees by creating a positive work environment and providing ongoing weekly feedback with one-on-one coaching.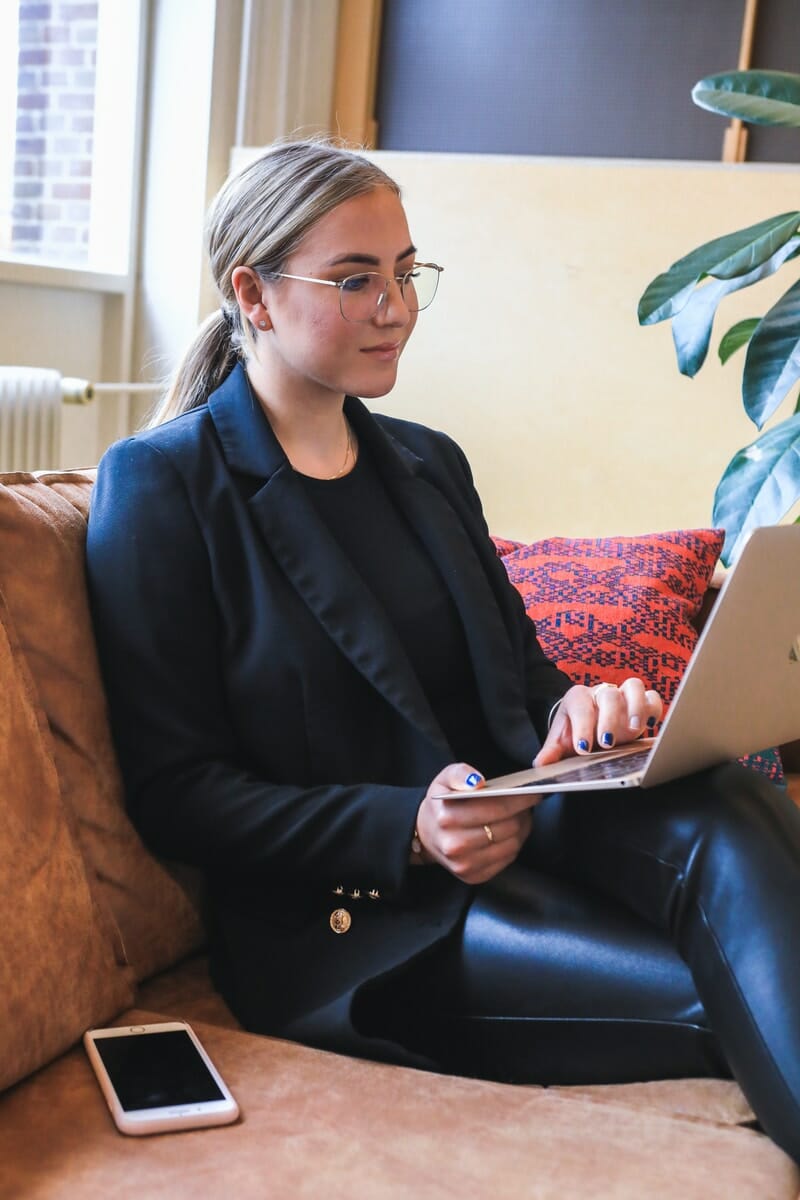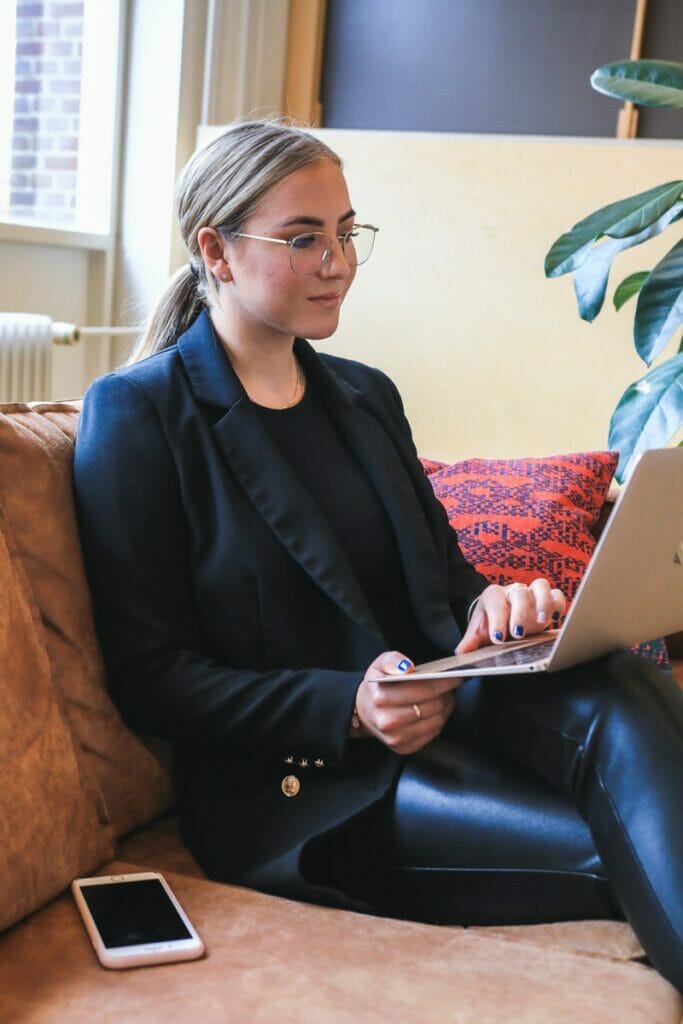 Pro tip: Describing yourself at a job interview
When asked to "Describe yourself in 5 words" at a job interview, you can use these examples and words to describe yourself to impress the hiring manager. Be sure to tailor your response to the specific company and position you're interviewing for. Use strong adjectives to highlight qualities or achievements the employer is looking for that demonstrate your value.
Examples of personal statements for your CV
Example 1:
I am an experienced and successful marketing professional with over 15 years of experience in the industry. I have a proven track record in developing and executing successful marketing campaigns, and I am highly skilled in managing and motivating teams.
I am also an excellent communicator and have a strong ability to build relationships with clients and stakeholders. I am currently working as the Marketing Manager for a large company, but I am looking for a new challenge.
Example 2:
I am an experienced, detail-oriented, and resourceful individual with a passion for customer service and team leadership. I have over five years of experience in the eCommerce industry, and I have held positions as an online customer service representative, team lead, and supervisor. With my experience and skills, I am confident in my ability to provide excellent customer service that exceeds the customer's expectations.
Example 3:
I am a recent graduate with a Bachelor's degree in Business Administration and a minor in Marketing. I have experience working as an intern in the marketing department of a large company, where I was responsible for conducting market research, preparing marketing presentations, and assisting with the development and execution of marketing campaigns.
I am a hardworking and motivated individual who is eager to learn and grow in my career. I am confident that I have the skills and abilities to succeed in a marketing career. I am looking for an opportunity to learn, grow, and contribute my skills to your team at (company name).
How to describe yourself on a resume: tips and strategies
Job seekers frequently ask which words to use to describe themselves on a resume to stand out from the competition. After all, first impressions matter and your resume is often the first point of contact between you and a potential employer. However, it can be difficult to strike the right balance between sounding confident and conceited, so it's important to take some time to think about what you want to convey before you start writing.
Focus on your unique selling points
One helpful tip is to focus on your unique selling points. What sets you apart from other candidates? Perhaps you have relevant experience in the industry, or you're multilingual and can offer bilingual customer service. Whatever it is, make sure to highlight your strengths and put them front and center on your resume. Use powerful words to describe yourself, so the employer can clearly see your skills, talents, and strengths.
Use relevant keywords
Another effective strategy is to use relevant keywords. Hiring managers often scan resumes for specific keywords that match the job description, so make sure to include keywords that are relevant to the position you're applying for. You can find a list of keywords in the job description itself, or you can do some online research to find keywords commonly used in your field.
Avoid clichés
Finally, it's important to avoid clichés and overused adjectives. Terms like "hardworking," "dedicated," and "motivated" are all well and good, but they alone don't really tell the hiring manager enough about you. Instead, try to be specific and use concrete examples to illustrate your strengths.
For instance, if you're an excellent communicator, you could say that you have a strong ability to build relationships with clients and stakeholders. Or, if you're a detail-oriented individual, you could say that you're great at managing complex projects and ensuring all the details are accounted for.
By being specific and using concrete examples, you'll give the hiring manager a much better idea of what you're capable of and how you can contribute to their team. Removing clichés, adding proof, and using persuasive words to describe yourself will help your job application stand out from the rest.
Things to avoid on your resume
When you're job hunting, your resume is your best tool for making a good impression on potential employers. However, there are some things that you should avoid doing if you want to make the best possible impression.
1) Exclude irrelevant details
One mistake that many job seekers make is including irrelevant information. Your resume should be focused on your experiences and skills relevant to the job you're applying for. When looking for the right words to describe yourself, proofread your resume multiple times to ensure all the information is relevant and helpful for the employer.
2) Avoid typos and grammar mistakes
Don't forget to proofread your resume carefully before submitting it. Even one small typo can give the impression that you're not detail-oriented or attentive enough to do the job well. Avoiding these common mistakes will make a much better impression on potential employers.
3) Don't lie or exaggerate when looking for words to describe yourself
It's always a bad idea to lie or exaggerate on your resume. If you're caught, it could ruin your professional reputation and chances of getting the job. The best strategy is to be honest and focus on your strengths.
When you're putting together your resume, it's important to remember that first impressions matter. By reflecting on what you want to say and providing clear examples, you'll give the hiring manager a good idea of what you're capable of and how you can contribute to their team.
Using descriptive words on your resume
The bottom line is that you want to make sure your resume stands out from the rest. Using powerful and positive language is an effective way to do that. Take some time to think about the words you want to describe yourself and your accomplishments on your resume and during a job interview.
Using the right language can help you make a great impression and increase your chances of getting the job you want. Subtle changes in the way you present yourself can make a big difference in the impression you make on potential employers. So, don't underestimate the power of words!
Recommended resources:
Our website offers a library of free career resources to help you with your job search. We have resume samples, job search tips, and interview advice from industry experts. So whether you're just starting your job hunt or getting ready for the big day, we can help! Click here to explore our free resources to advance your career.