The 5 Customer Service Areas You Need to Master
Customer service is not easy. Customers call angry, sometimes confused, and many times dissatisfied. There can even be days when your solutions don't work and you feel like you just can't win.
But if you look at it in another way, a customer care professional is in a very powerful position. You can not only take away your customers' distress but also help your company make more money.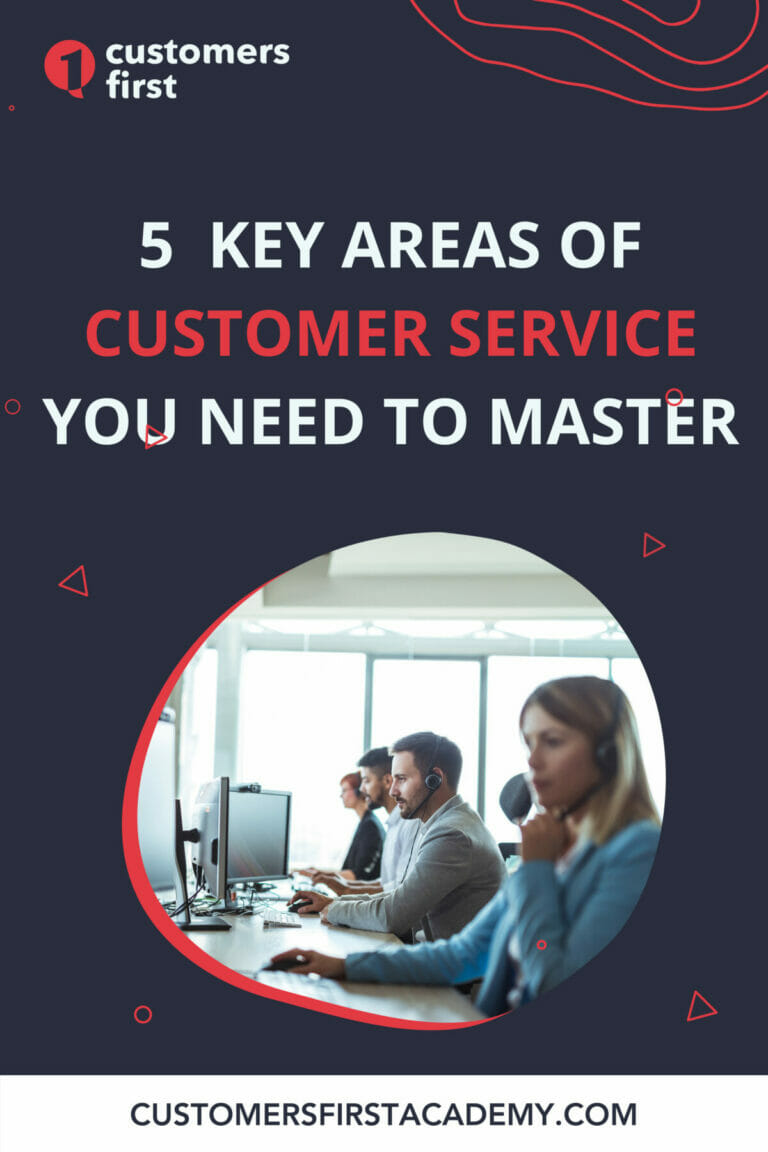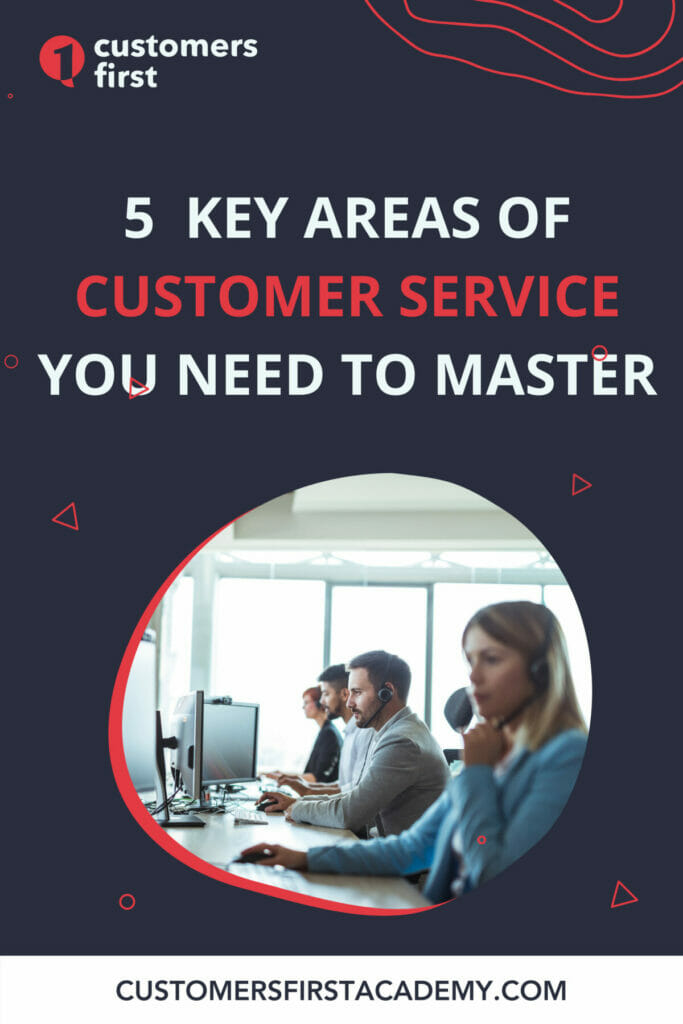 After all, according to a Price Waterhouse Coopers (a globally renowned business consultant) study, about 86 percent of your company's customers are willing to pay more if you can provide them with a great customer experience. In fact, the extent to which customer service can influence customers makes it the single most direct and valuable point of contact between your company and your customers.
Still, it's not easy. It takes practice and mastery of some key areas of customer service before you can truly unleash your potential as a professional in this field. Further, the benefits of mastering these areas are not just applicable to your company.
When you master these five key areas, you'll be adding critical skills to your arsenal. These skills can be deployed in all other aspects of your professional and personal life as well.
The following are the areas of customer service you need to work on, listed in ascending order of their complexity.
Areas of Customer Service #1: Communication Techniques
Improving your communication technique may seem basic but it's often overlooked. However, doing it will enable you to deal with the daily workload and challenges in the most efficient way possible.
Attentiveness
At its very core, customer service is essentially about problem-solving i.e., the customer comes to you with a problem and expects you to solve it. Since you cannot solve a problem that you don't understand, being attentive to the customer becomes key.
The skills you'll need to master this area are active listening and focus. One way to keep your focus is to repeat to the customer what you have understood and ask questions wherever there is a gap in information relay.
Clarity
The two skills of being attentive and focused will help you understand the problem. From here on and up to the point the problem has been solved, clarity in communication will guide the way. Clarity means using words that communicate what you intend to convey properly.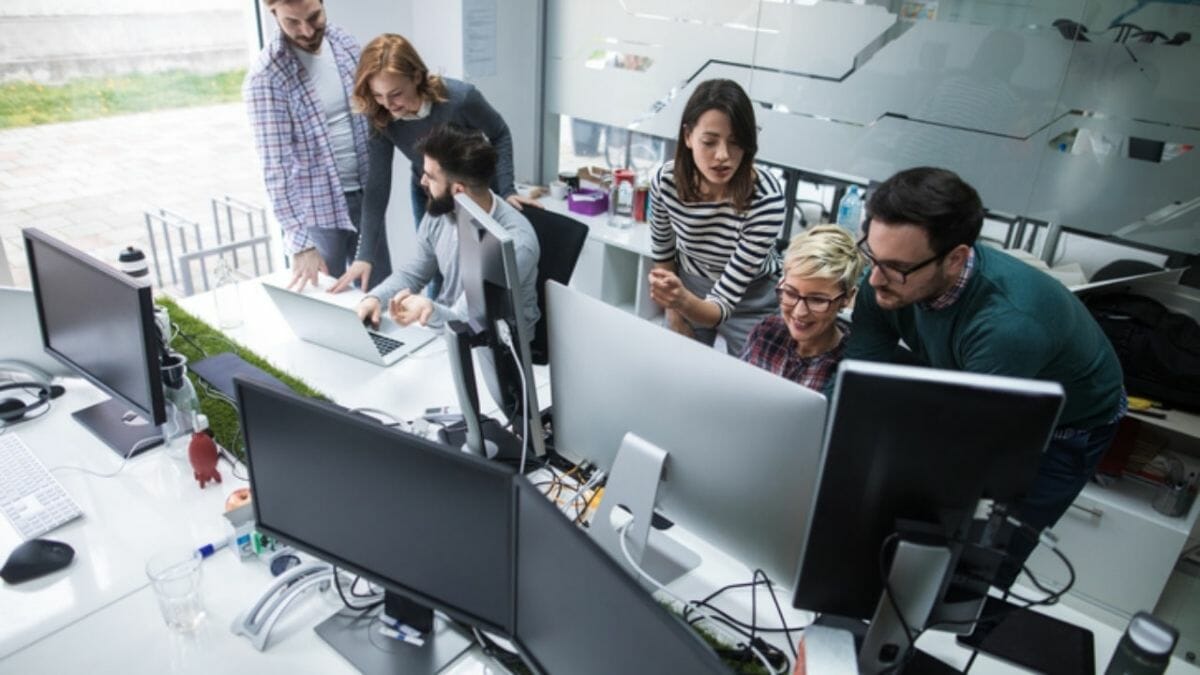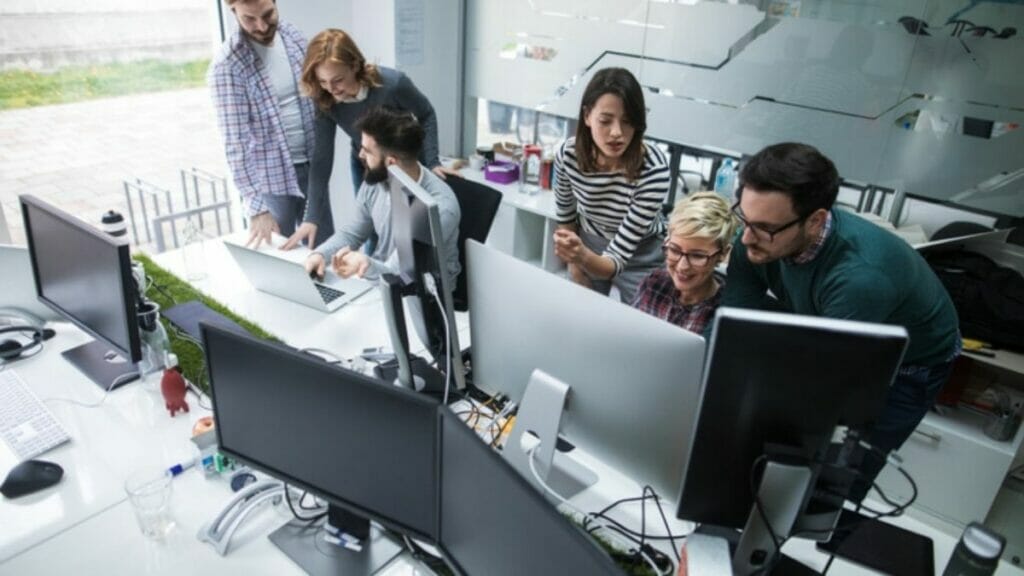 Developing a good command of language is critical as it will mean that you can understand and cater to a variety of different customers without ambiguities. It will also mean that you can solve more complex problems by asking the right questions in the right manner.
Areas of Customer Service #2: Time Management
There will always come a time in a professional's life when there are too many tasks but too little time to do them. This is where time management skills become important.
If you cannot effectively manage your time you underutilize yours as well as your company's potential. Time management includes skills like organization, prioritization, effective planning, and flexibility.
All these skills will enable you to deliver on your workload in a manner that prioritizes the customer and their needs.
Speed & Promptness
Demonstrating speed and promptness towards a customer remains one of the easiest ways to serve your customer. This is because the sooner you can get to a complaint, the sooner you can get to resolving it.
Not surprisingly, these are also the most widely used Key Performance Indicators (KPIs) for evaluating the quality of customer relations of a company.
After all, returning a customer's email, message, or call even if it is just to say that you'll get back to them takes very little effort. Still, it lets the customer know that you care.
Therefore, managing your time in a manner that you can reach out to a customer promptly becomes fundamental to dealing with the daily workload.
Areas of Customer Service #3: Emotional Maturity
Mastering communication and time management are going to help you get better at your daily tasks and responsibilities. In the process, you will also greatly enhance your credibility at work.
But what about taking on more challenging customers who may be angry or generally unappeasable?
To successfully deal with such customers you will need to learn how to navigate through difficult emotions with empathy. This can be done by cultivating self-control and a positive mindset.
Self-Control
We are human. Even well-trained and seasoned customer care professionals can lose their cool when faced with a customer who is trying to elicit a response out of them.
In such a situation, it is best to remember that along with providing the solution you will also need to de-escalate the situation. Offering a solution will work much better when the customer is receptive to that solution.
This is not possible if you do not possess a high level of emotional self-control. Losing control over your emotions is never an option for you. After all, it's your job at stake.
Positive Mindset
It may be easy to carry the negative emotions of one angry call to the next but shaking off negative emotions before getting to the next caller is critical to your success as a customer service professional. This is where having a positive mindset becomes important.
Truly empathizing and putting yourself in a customer's situation can help with understanding any over-reactions on the customer's part too. Another thing that can help is changing your perspective towards your role and your next difficult interaction.
Rather than seeing it as a chore, you can see it as an opportunity to make a difference for your customer and your company. With such an attitude, you'll find it even easier to arm yourself with the kind of skills you need to disarm your next angry customer.
Areas of Customer Service #4: Adaptability
With every customer being unique and the multiple areas of customer service evolving by the day, adaptability is another aspect you should focus on. Having this skill means being able to approach one thing from many different angles.
This can be applied in the two areas of customer service interaction and dealing through different channels.
Adaptability in Customer Interactions
No two customers will ever describe the same problem in the same manner. There may even be days when you come across customers who are unable to describe their own problems. Customers can also vary across cultures, demographics and may have speech impediments.
Adaptability in customer interactions will help you deal with a wider variety of customers. It's your job to adapt to your customers' mannerisms, speech patterns, and choice of words so that you can get to the root issue.
Adaptability Across Channels
Just like there are different types of customers, there are also different types of support channels. Fortunately, though, while the types of customers are infinite, the types of support channels are limited.
Even so, being able to recognize when it's time to switch from a phone call to an email conversation can be the difference between a great customer service interaction and an annoying customer service experience.
In fact, you not only need to be able to identify when to move across channels but also how to navigate them successfully. Every channel has pros and cons and knowing them can be an invaluable skill.
For example, switching to a phone call from email means that you provide a solution faster. On the other hand, switching from voice to email will give your customer the option to follow through on the interaction as and when he or she gets the time for it.
Areas of Customer Service #5: Going the Extra Mile
Going the extra mile for your customers means exceeding their expectations and giving them a memorable customer service experience. To do this, you need advanced customer service skills along with proper support from your organization.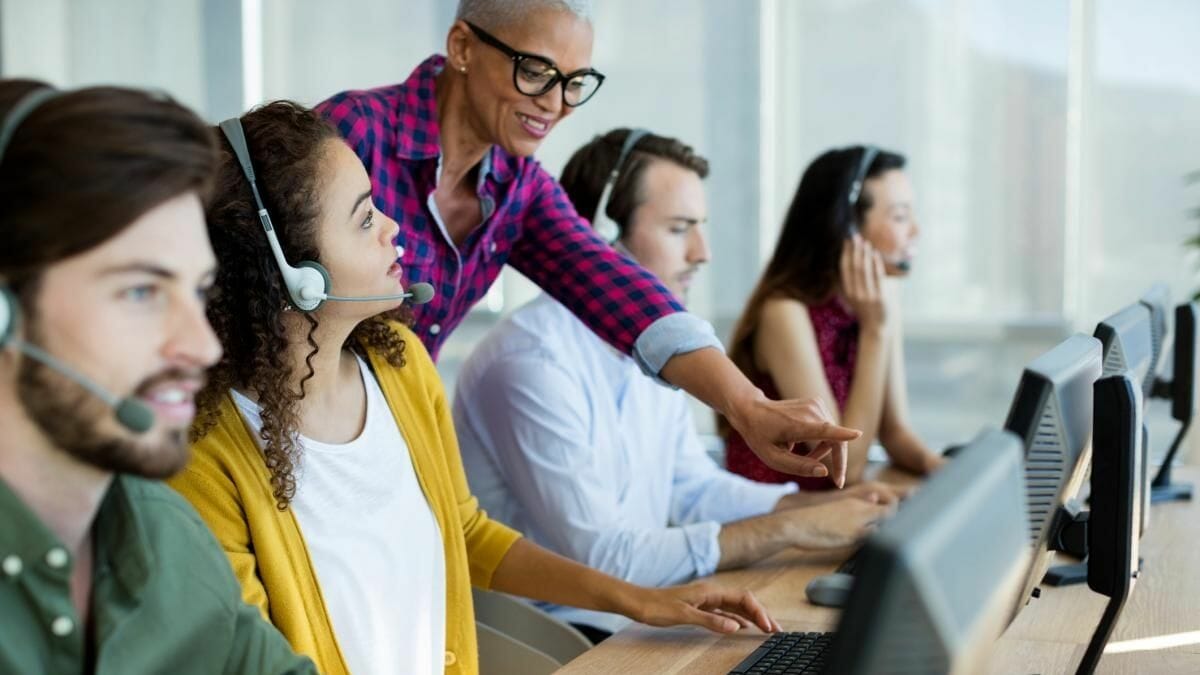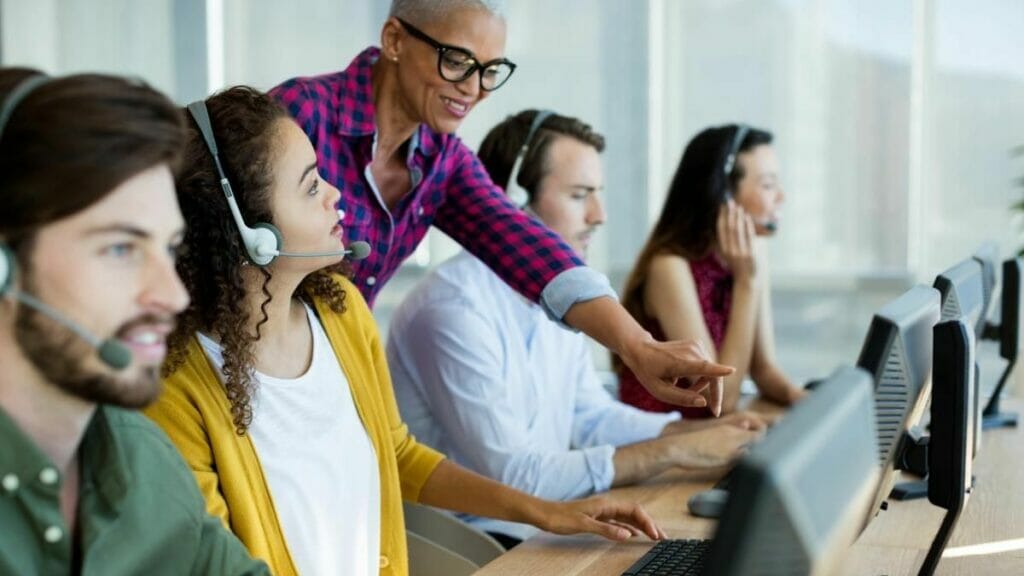 Fortunately, as Gartner (a global research and advisory firm) has found that more than 66 percent of companies these days compete on the basis of customer experience, it's likely that you will receive that support from your organization. All you need to do is acquire the right skills.
Personalization
No customer wants to be caller no: 135, an insignificant statistic.
They are people who need to be treated as such. This is what personalization means.
In practice, it means going off the memorized script and dealing with the customer in a very human manner, regardless of whether it means using their name or dropping in a little joke. It can be difficult to teach this skill since it involves a deep understanding of customer dynamics as well as boundaries.
At the same time, it must be noted that this does not mean letting go of clarity in communication or professionalism. All of the tenets of customer service, like being polite and considerate, still apply as you infuse a human touch to your interaction.
Surprise & Quality
How you surprise and improve the quality of your interaction will depend on your organization's rules and regulations.
Some companies allow their customer service professionals to offer fee-waivers, discount coupons, and gifts to make sure that no customer walks away without being wowed. But then, others put a lot of restrictions on their customer service professionals.
How you improve the quality of your interaction will also be based on how much customer-related information your company provides you. The more you know about the customer the more you can predict his needs and cater to him accordingly.
Brief conclusion:
Customer service is demanding. Focusing on improving on these 5 key areas of customer service can make the job easier for customer service professionals:
#1 Communication Technique: Staying attentive and communicating with clarity.
#2 Time Management: Prioritizing and efficiently managing your time to respond to the customer promptly.
#3 Emotional Maturity: Navigating through difficult emotions with self-control and a positive mindset.
#4 Adaptability: Ability to cater to a variety of customers and cope with different channels of customer service.
#5 Going the extra mile: Exceeding customer expectations by personalizing your interactions and instilling an element of surprise.
Other Resources:

CustomersFirst Academy offers comprehensive customer service training designed to help you grow your skills and advance your career.
To keep learning and developing your knowledge of customer service, we highly recommend the additional resources below:
How to build your professional reputation via email
Understanding Cultural Differences in Email Communication
10 Techniques To Enhance Your Client Relations Skills
Exploring a Career as a Customer Service Manager