Maybe you're tired of the 9-5 grind, or maybe you just want to be your own boss. Whatever the reason, starting a business can be a rewarding experience. From online businesses to retail stores, there are plenty of easy businesses to start with little money or experience. However, the word "easy" is subjective. Every business requires dedication, time, planning, and effort. It does get easier as you gain more practice and experience as a business owner!
So no matter what your experience level or budget is, there's a potential business out there for you!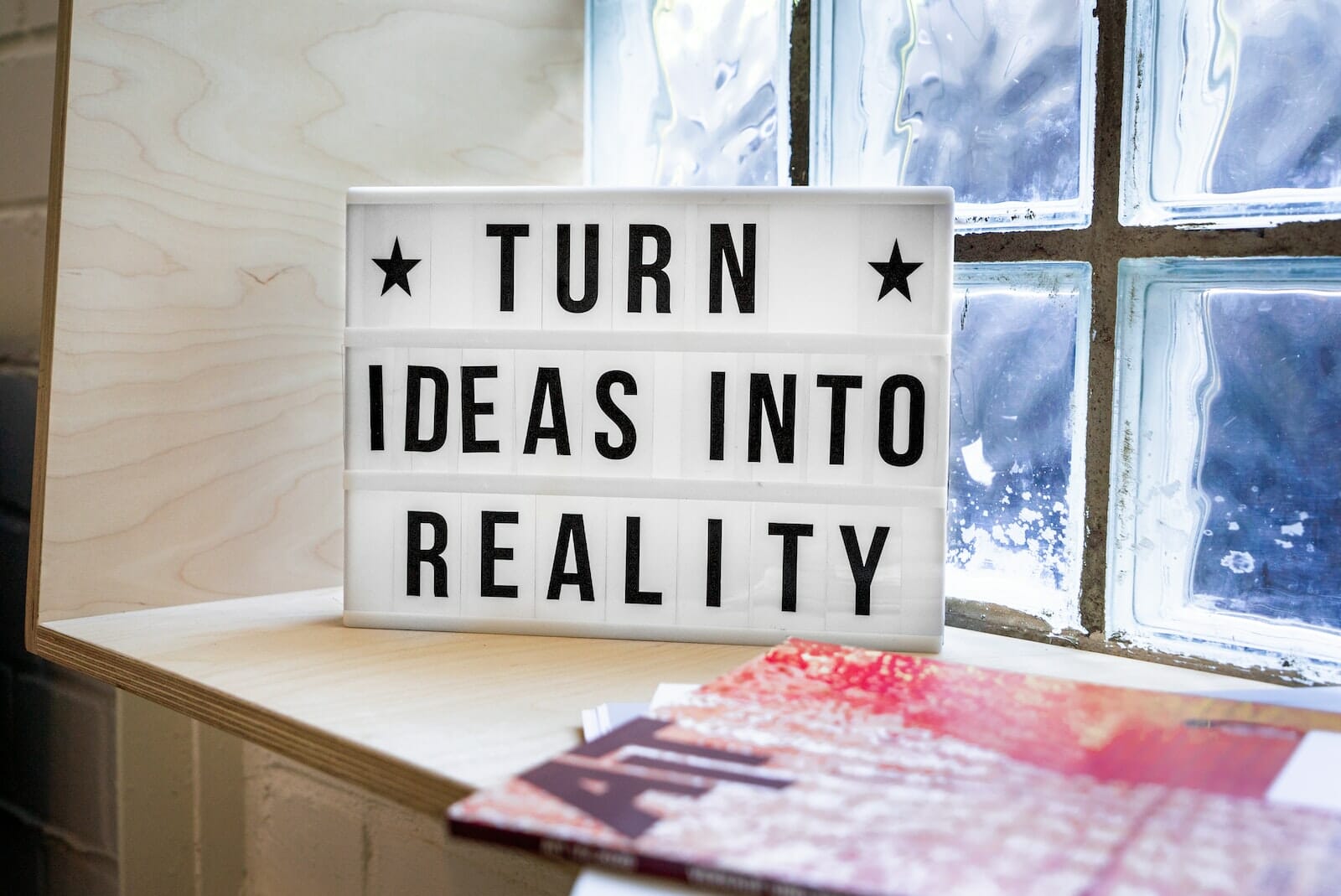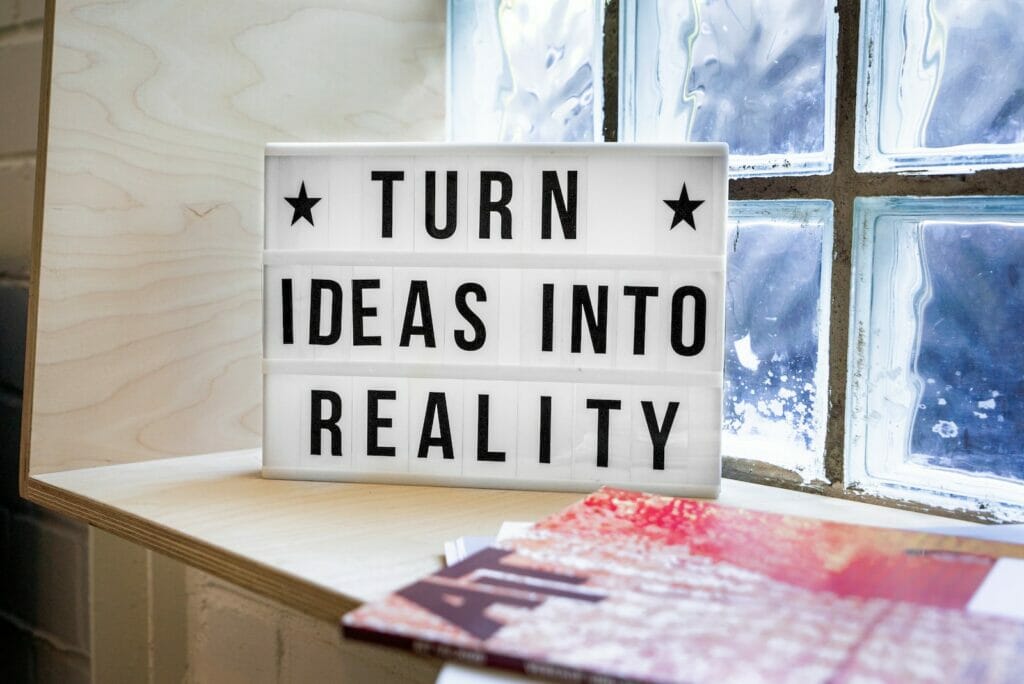 Top 10 Most Successful Businesses To Start
When you decide to start a business, of course, you want it to be successful. These businesses have been proven time and again to be simple to scale and lucrative for entrepreneurs.
1. Freelance Programming
Becoming a freelance programmer is an easy business to start if you've got some coding skills in your toolkit. You can work with clients online or in person, and offer your services at competitive rates. There are plenty of online coding academies and YouTube videos that can help you get started if you've never coded before. You'll be up and running in no time!
2. Online Course Creation
Teaching something you're passionate about is a great and fairly easy business to start. With an intuitive platform like Thinkific or Udemy, you can create and launch your own online course. You don't need any special technical skills either – everything will be taken care of for you! Just create your content and follow the instructions to set it up on the platform.
3. Virtual Assistant Services
If you thrive at organization and communication, consider starting your own virtual assistant business. You can offer services like email management and scheduling appointments to busy professionals who don't have the time or energy to do these mundane tasks themselves. All you need is a laptop and some basic skills, and you'll be ready to go.
4. Dropshipping
Dropshipping is an easy business to start that doesn't require a lot of overhead or inventory costs. You can partner with online suppliers to list their products on your website and ship orders directly to customers. All you have to do is manage the marketing and customer service, and the suppliers will take care of the rest.
5. Social Media Ads Management
If you're a social media whiz, offering consulting services can be a lot of fun and profitable. Create packages for businesses and individuals who need help managing their accounts and ads. It can be a complicated process to learn, so you'll be able to charge a premium for your services.
6. Web Design
For budding techies, web design is a great easy business to start. You can create websites for businesses or individuals, and provide hosting and maintenance services as well. All you need is some knowledge of HTML, CSS, and other coding languages – but don't worry, there are plenty of online tutorials that can help you get started!
7. Coaching Services
Whether you're a life coach, fitness coach, or any other type of coach, there are plenty of easy businesses to start as a professional coach. All it takes is some guts and the willingness to help others succeed – plus a little bit of marketing savvy. You can offer one-on-one coaching sessions, group classes, and more.
8. Consulting
Whatever field you are currently in, you can become a consultant and help others succeed. This easy business to start offers you the chance to use your knowledge and expertise to guide clients in their endeavors. You can focus on any niche, from marketing to finance, depending on your background and interests.
9. Affiliate Marketing
If you're a blogger or website owner (or looking to start one), affiliate marketing can be a simple way to start making money. Affiliate marketing involves promoting products or services for another company and earning a commission when someone makes a purchase. All you need is a website or blog with good traffic, and you can start immediately.
10. Graphic Design
Do you have an eye for design? Graphic design is inexpensive to start, and there's a demand for it as businesses are constantly looking for new ways to market their products and services. Start by creating a portfolio of your work, which can be done easily via social media or by setting up an online portfolio site. Then reach out to businesses and offer your services at an affordable rate.
Easy Businesses To Start From Home
While some people love to work out of the house, others find it freeing to start their own businesses right in the comfort of their homes. Here are some easy business ideas you can do from home that may just take off.
1. Dog Walking
Everyone loves their pets, but sometimes people don't have the time to walk them or take them for regular exercise. Consider starting a pet sitting or dog walking business and charge per hour or per visit.
2. Event Planning
If you're a skilled event planner, you can use your talents to help others plan and execute the perfect birthday, wedding, or baby shower. Put together sample packages and promote yourself on social media platforms like Instagram and Facebook.
3. App Development
With the rise of mobile technology and universal access to app development platforms like Android, iOS, and Windows, you can now create your own app from home. Do some research on popular topics in the industry and get started!
4. Video Production & Editing Services
If you're proficient in video editing software, then why not offer your services to individuals and businesses who are looking for high-quality videos? You can start by offering basic packages like logo animations or wedding photo montages.
5. Personal Trainer/Exercise Classes
If you're an experienced personal trainer or fitness instructor, you can offer your services to clients in the comfort of their own homes. You can also offer virtual classes and video tutorials for those who want a more convenient way to exercise.
Easy Businesses To Start Online
In the age of the internet, it's possible to start a business from the comfort of your own home. Whether you're looking for easy businesses to start with little money or a simple service business to start, here are just some easy businesses that you can get started with right away.
1. Online Tutoring
If you're an expert in a certain area, you can provide online tutoring services to people who need help. And the term expert might be relative, too. Compared to someone in high school learning to write, someone who's been through college and university could be considered an expert in the area.
2. E-commerce Site
E-commerce sites are quick to set up and can be done relatively inexpensively. With a small investment, you could be selling products from your own website in no time. Look at sites like Shopify to get started with low overhead.
3. Virtual Fitness Training
If you're a fitness enthusiast, you could provide virtual fitness training and nutrition support over the internet. You can even provide personalized meal plans and workout routines to help your clients meet their goals. This can be especially effective if you start around January 1st when everyone is looking for fresh starts and convenient ways to stick with their resolutions.
4. Blogging
Blogging is quick to get started and can be a great way to make money. Just choose a topic you're passionate about, write great content and monetize with ads or affiliate links. Once you gain traction, you might even be able to start offering products through your blog.
5. YouTube Channel
Similar to blogging, starting a YouTube channel is quick and can be quite profitable. The more creative and unique your content is, the more successful it could be. You will need a bit of equipment to get started, but once you have it set up, creating videos can be fast and fun.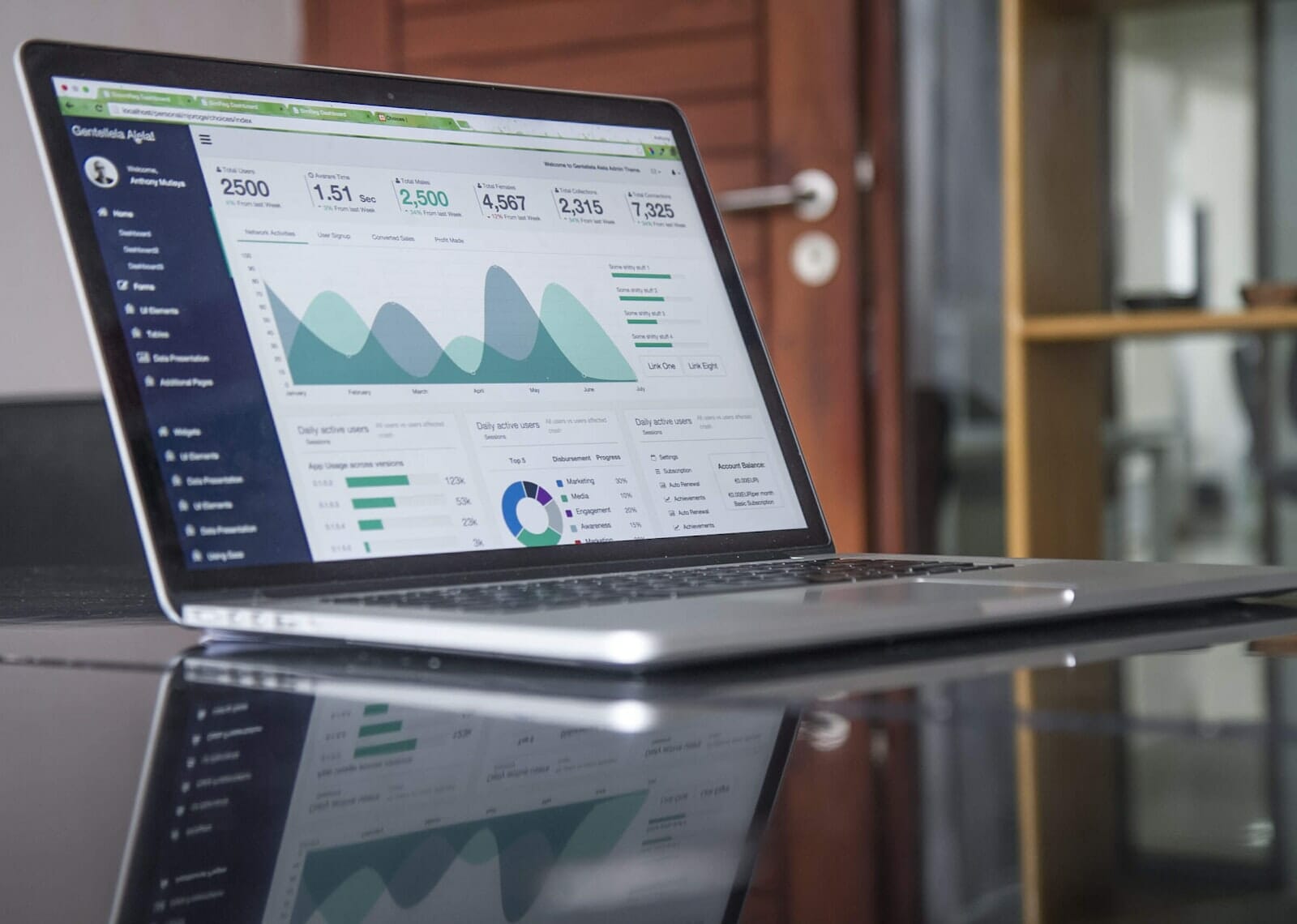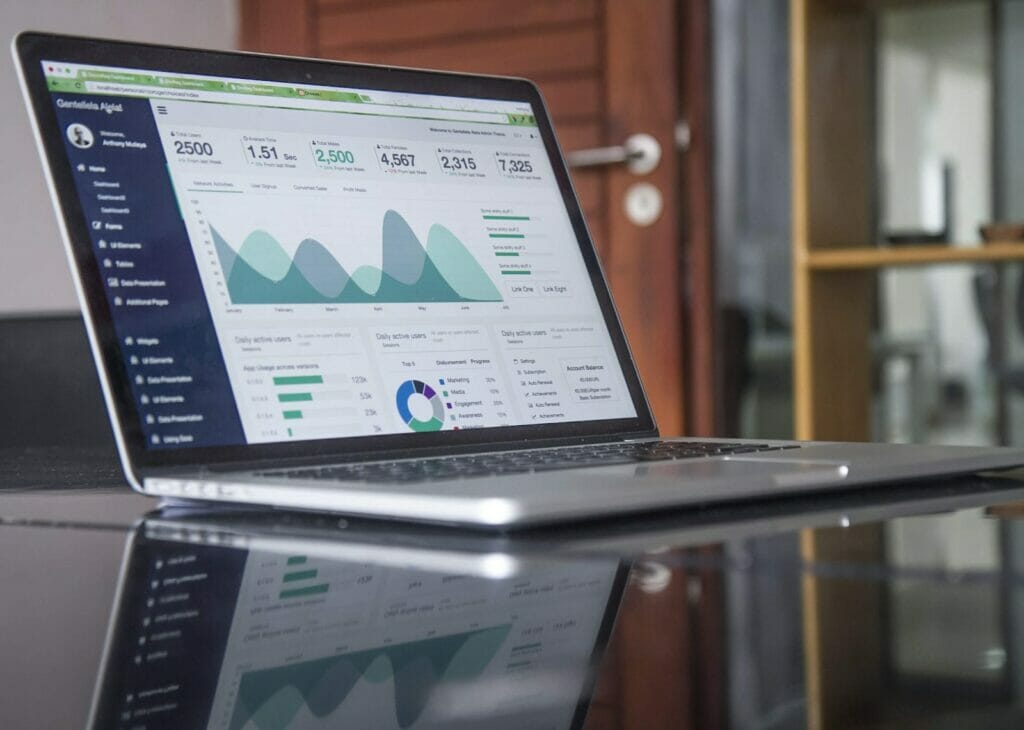 Easy Businesses To Start That Make Good Money
While some easy businesses to start may not be able to sustain a family of four, there are easy businesses to start that have the potential to make good money.
1. Property Management
Property management is a great easy business to start if you have experience in the real estate or hospitality industry. You can offer services such as tenant screening, rent collection, repairs and maintenance, and more.
2. Promotional Product Sales
Promotional product sales is a relatively easy business to start and has the potential to earn good money. You can offer custom products with logos or slogans imprinted on them for business or personal use. Any business where you make other businesses money has the potential to make good money.
3. Content Creation
Content creation is simple to start and can become a lucrative business over time. You can create content such as blog posts, videos, podcasts, or other forms of media for businesses or individuals who are looking for an effective way to get their message out.
4. Copywriting
Similarly, copywriting is low-cost to start and can be quite profitable. As a copywriter, you will write promotional materials for businesses or individuals who are looking for help in marketing their products or services. Once again, if you make another business more profitable, you can make good money.
5. Wedding Photography
Wedding photography is very simple to start and can be very lucrative. If you have an eye for good photos, you can start by offering your services at local events or even just offer them as a side gig.
Easy Businesses To Start With Little Money
Business loans and venture capital funds are not readily available. This is why many entrepreneurs look for easy businesses to start with little money. Fortunately, there are a variety of easy business ideas that require minimal investment and resources but can make you good profits.
1. Pressure Washing
With just the cost of the pressure washing machine, cleaning supplies, and a bit of marketing, you can start this easy business. You can offer your services to clients in the residential, commercial, or industrial sectors.
2. Resume Writing
If you have strong writing skills, you can start a resume-writing service. All you need is a computer and internet access to get started. You can even offer related services such as cover letter writing and job search advice.
3. Rideshare Driver
Rideshare driving is a great easy business to start with little money. All you need is a car, and you can become an Uber or Lyft driver. You can offer your services at any time, from early morning to late night, making this easy business very flexible.
4. Online Surveys & Focus Groups
You can make good money by completing online surveys and participating in focus groups. Companies are always looking for consumer opinions that they can use to improve their products or marketing strategies. You can also look for secret shopping opportunities.
5. Self-Publish A Book
Self-publishing a book is relatively simple and inexpensive. You can write your own book on a topic you're knowledgeable about, use print-on-demand services to publish it in paperback, and make it available on Amazon for purchase. This could be a one-time thing, start your author career, or become a launching pad for a new venture.
Easy Small Businesses To Start
Some people are really looking for the mom-and-pop atmosphere of a small business. That's a breeze to do! With some planning, you can get an operation off the ground with very little money.
1. Handyman Services
A business for the DIY enthusiast. Whether it's fixing old appliances, laying stone patios, or repairing furniture, there is sure to be a need for your skills in someone's home. You can also partner with warranty companies to get your name out even further.
2. Carpentry
This applies to furniture making, house additions, and other specific projects. If you're more of a craftsman than a craftsman-in-training, this could be an easy business for you. It's a small business, but you will be making a big impact when you complete each job.
3. Book Store
Have your own book collection already started? Libraries have been around for centuries, but it's not hard to start your own if you can find a niche. Specialized bookstores are simple small businesses to start and can be a great way to make money. Who knows? You could grow it into a chain one day.
4. Coffee Shop
You don't need to be a coffee connoisseur to open your own coffee shop. Whether you decide to go the mobile route, rent space in a mall or start from scratch, there are plenty of easy businesses to start that make good money—especially if you can snag some prime real estate close to high-traffic areas.
5. Car Detailing
If you're looking for easy small businesses to start with little money, this one is perfect. The largest expense will be stocking the right materials and tools to get the job done right. It's quite simple to open up a shop or operate as a mobile service. People love getting their cars detailed and having them shine like new.
Conclusion
No matter what easy business you're looking to start, there are plenty of options available. Whether you're looking to start an online business, small business, or something from home, you can find something that meets your needs and budget. With a little research and planning, you can be on your way to running a successful small business in no time.