We're living in a world where customers interact with brands on social media, chat apps, when they walk into stores or call customer service centers. The old fragmented approach that used different channels for different needs is outdated. In this article, we're going to discuss the importance of creating an omnichannel customer experience for your customers. 
An omnichannel customer experience is a business strategy that focuses on the entire customer journey. It integrates digital and physical channels into one seamless, omnichannel approach to drive increased customer engagement. This article will cover omnichannel examples, strategies for success, and tips on building a successful omnichannel customer experience.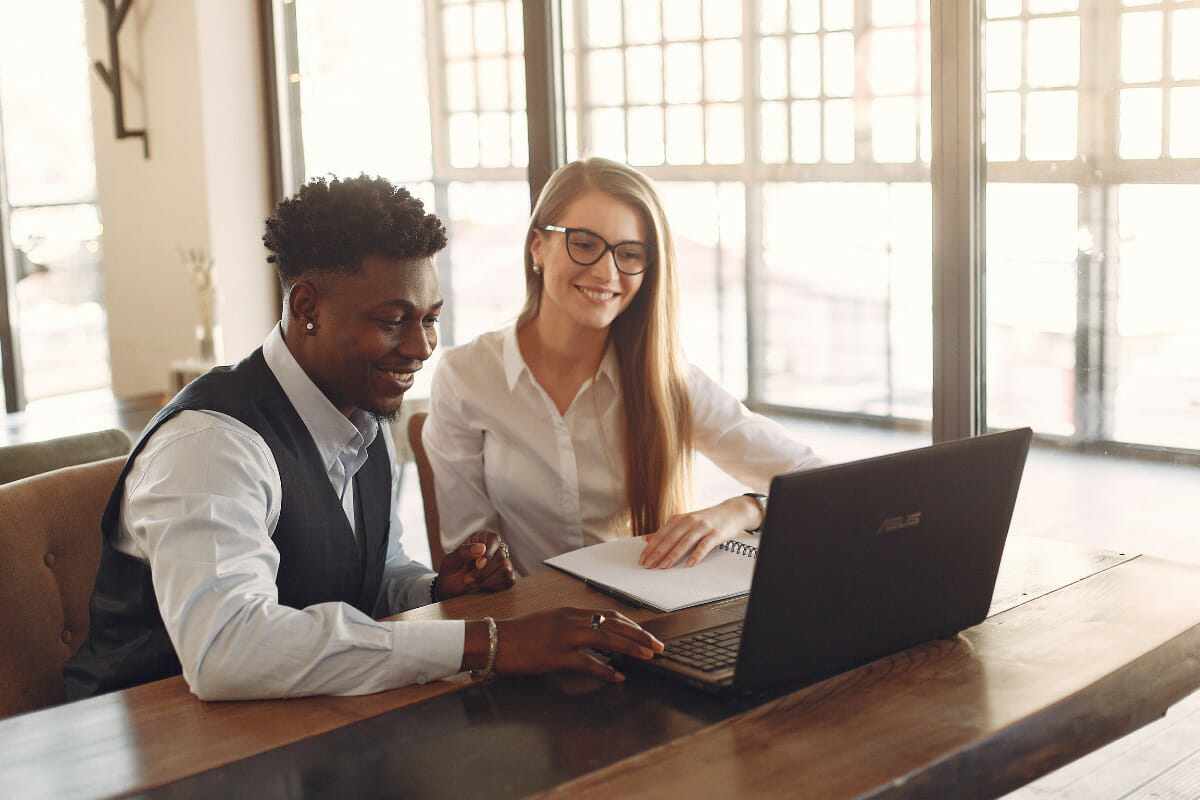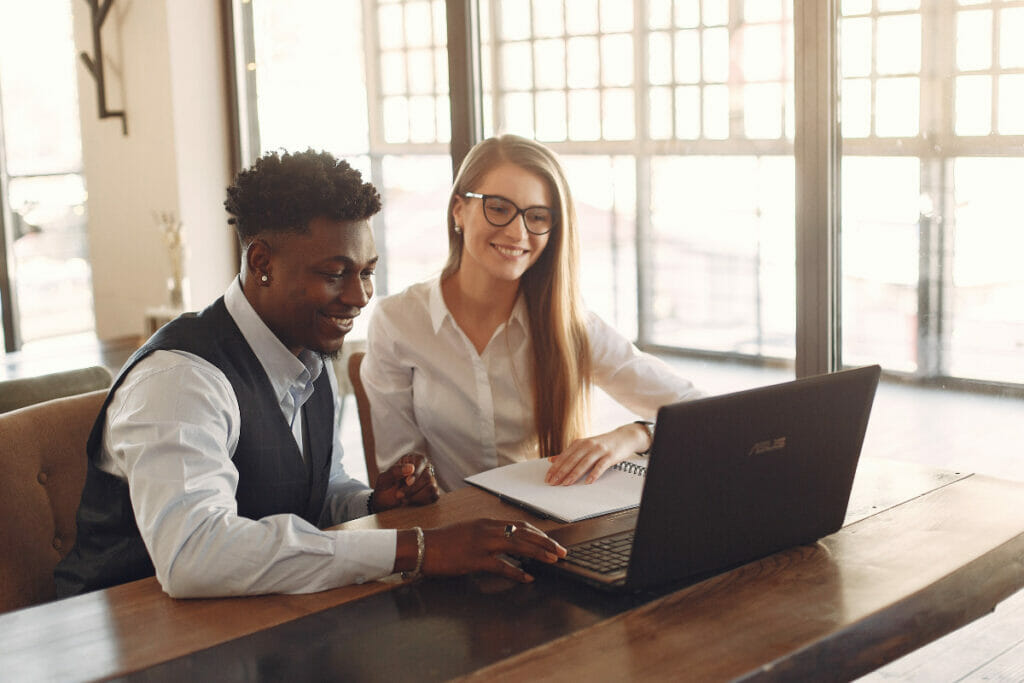 What is an omnichannel customer experience?
Omnichannel comes from the Latin omni, meaning "all" and channel referring to "communication" or "path." This term is typically used in relation to marketing and customer service strategies.
An omnichannel approach means that a business uses multiple channels of distribution for selling their product or service—from physical stores to mobile apps. 
It also includes different types of interactions between customers and brands, such as online chats, phone calls, social media, text messaging notifications, etc. Each one provides an opportunity for engagement with potential buyers across platforms.
Omnichannel vs. multichannel: what's the difference?
The omnichannel customer experience is similar to the multichannel approach, but it's not the same thing. Multichannel simply means businesses use more than one channel in order to reach their customers. For example, a company that provides both a phone line and an email address for customer service inquiries.
Omnichannel means that all communication channels are integrated to work together in a unified experience. It means incorporating each touchpoint to provide the customer with what they want when they want it, no matter where they are or what device they're using.
Why is an omnichannel customer experience important?
The omnichannel approach means that customers can engage with businesses in ways that are convenient for them. This improves the overall customer experience, while also increasing retention and revenue. Customers who have positive omnichannel experiences feel more comfortable with brands and are more likely to spend on products or services offered.
Examples of omnichannel customer service
Let's look at the following scenario. A customer might order a product online, but pick it up in-store. They can check the status of their order on an app while waiting for store employees to complete their transaction. This omnichannel customer engagement is seamless and provides positive experiences that encourage customers to buy more from brands they trust.
Or let's say a customer needs to make an exchange or return. This omnichannel approach would allow customers to contact a company through all available channels—online chat, phone call, text message, etc.—to request exchanges or returns and receive assistance in real-time.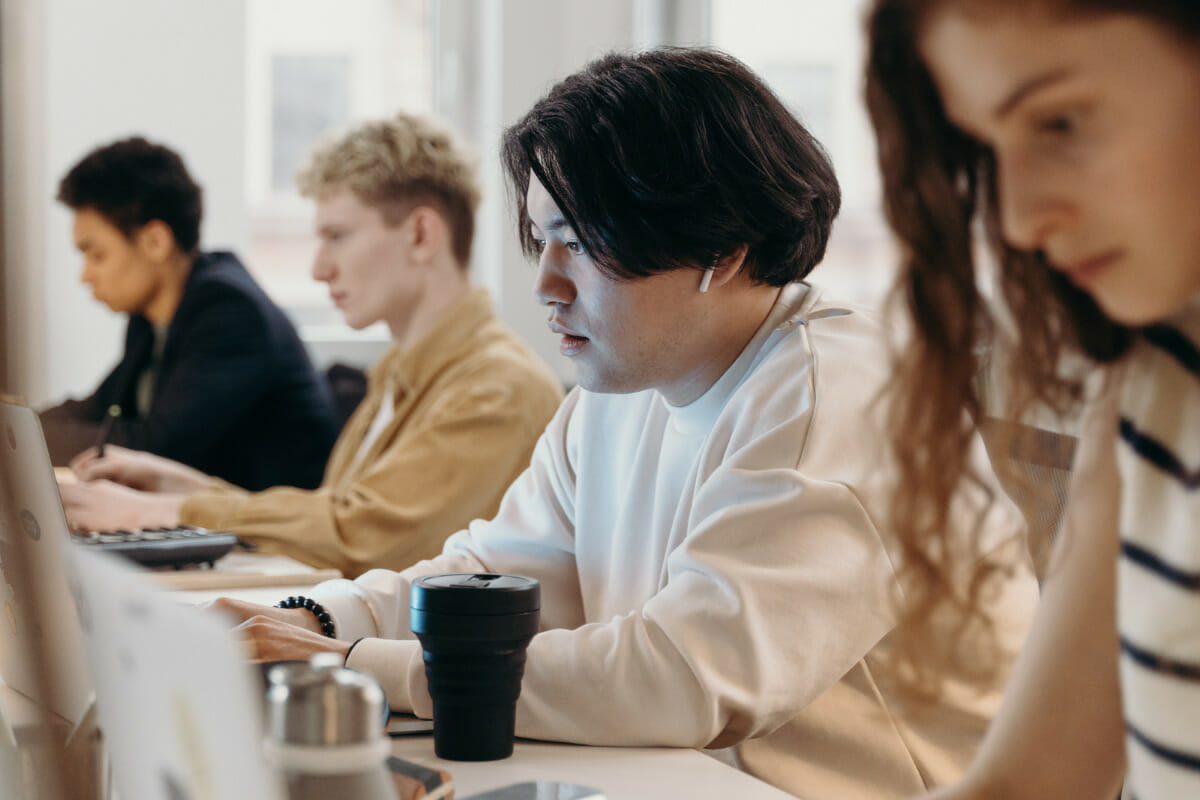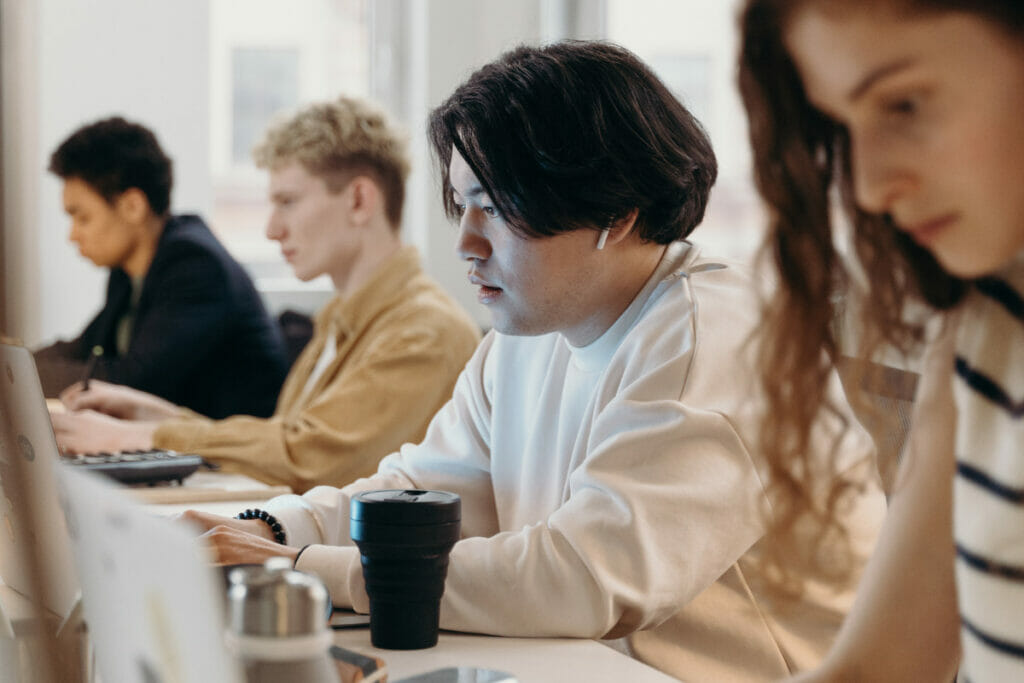 There is no one size fits all approach when it comes to an omnichannel strategy because each business has different goals based on their industry and target audiences. That said, there are certain steps businesses should consider when trying to offer omnichannel experiences:
1) Determine the objectives of your omnichannel efforts
Think about what you hope this type of initiative will accomplish (increased sales? branding?) and how it will align with your business' larger goals. To be successful, omnichannel efforts should support the bottom line of a company and help drive revenue growth or improve brand loyalty and perception.
2) Decide which channels of communication to use
Which channels are most popular among the audiences you're trying to reach? Which platforms offer omnichannel experience capabilities? What types of devices do customers use to engage with brands on these different mediums? Consider how your customers will use these multiple channels to interact with your business.
3) Build a strategy for each channel you choose
An omnichannel approach is not as simple as just offering online chat features alongside existing phone and email support systems. It means creating a more streamlined process so customers don't have to switch between different services when trying to reach out for help on multiple channels of communication.
4) Ensure that all channels synchronize together seamlessly
Be consistent across platforms. Create a uniform, coherent omnichannel experience that doesn't alienate or confuse potential buyers. Make it easy to switch between different modes of communication. This way, customers won't feel lost or confused about where they are during their customer journey. Be transparent through every step so that customers know who they can turn to for help.
All of these strategies will help you differentiate yourself from competition.
Offer your customers something that they cannot get anywhere else. Give them a reason to choose your business over others, and you'll see increased profits in no time!
To start this process, it is important to know what makes you different from everyone else—both online and offline. An omnichannel approach means thinking about everything your brand offers (not just its products or services).
For example, if an appliance store has both physical locations and an e-commerce store, think about how your omnichannel experience can be different from other appliance stores.
This means that you should also look into the details of how your brand interacts with customers across all channels (both digital and physical). What are your channels of communication? What types of messages do you send to people who visit your website? How about those participating in an online chat session or phone call with a customer service rep? Do they receive personalized and relevant information? 
Providing fast, efficient, and personalized customer support across all channels will boost your success!
Your goal should be to Create a seamless omnichannel experience.
Every member of the team has to be on board to create a customer-centric experience!
For example, if marketing is sending out e-mail newsletters about promotions at brick-and-mortar locations, make sure that people have access to those deals when they visit your website or mobile app. This means updating product information, so it's available on all platforms.
How to improve your omnichannel customer experience
When building omnichannel strategies, it is important to know what works well and where there's room for improvement.
To gather this data:
You can track metrics like engagement and sales conversions across all platforms and channels. This will help determine which omnichannel experiences are most effective at driving revenue.
You can also analyze results for each omnichannel platform to see how well it performed. This will help you determine which platforms are worth investing in further and what should be dropped.
Find out what your customers want and need from omnichannel strategies. Use surveys to get feedback about their customer experience across different omnichannels.
Figure out your customers' preferences when interacting with your business across different channels. What types of messages do they like seeing? How often would they like updates or promotions?
If there is a strong preference towards one source over another, use this information to focus on the most effective omnichannel experience possible!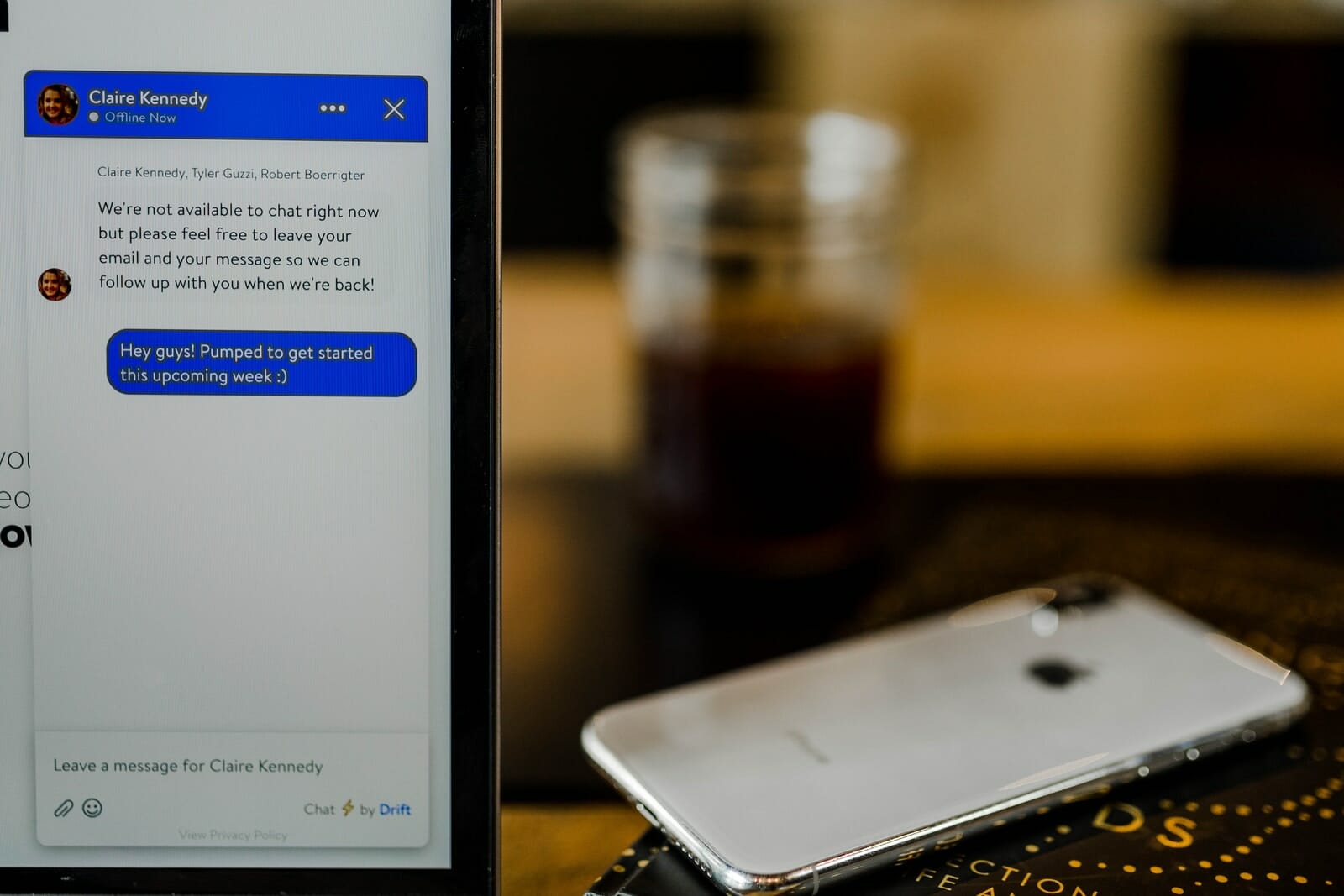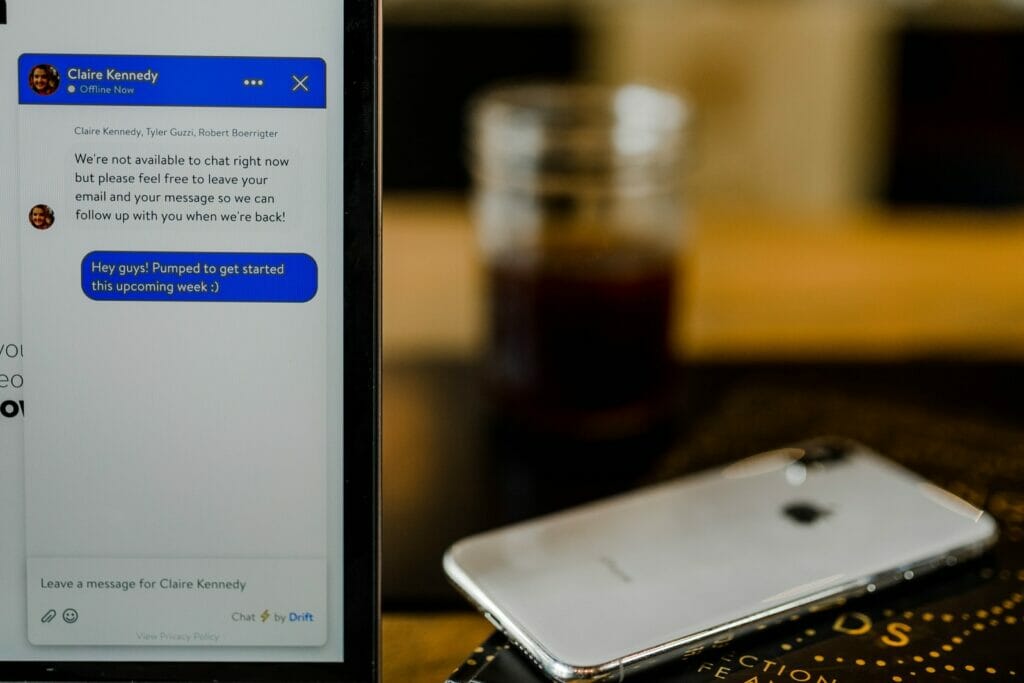 What omnichannels can be used by brands
There are many omnichannel examples that successful businesses use when it comes to marketing initiatives. Here are some of the most common ones:
 Social Media Integration.
Social media is now integrated with almost every other online platform for communication between brands and customers. For example, iTunes store sales pages include social sharing options and Facebook Messenger allows users to communicate directly with companies.
 Email Marketing.
Emails continue to play a major role in omnichannel marketing, providing customers with information about products and services. Emails can include links to the company's website, product pages, and other online resources. These allow consumers to engage directly through their preferred channels of communication.
 Phone support.
Some brands offer 24/7 call centers or phone support for direct customer service. This allows customers to get in touch with the company when it's most convenient for them.
Live chat.
Customers can also use live chat tools on websites and mobile apps, which often serve as omnichannel examples of excellent online customer service! Live chat makes it easy for customers to get help with purchases or technical issues.
 Customer reviews.
Reviews also allow customers to engage with brands directly, whether through social media platforms like Twitter and Instagram or their website. It's important for businesses to monitor reviews across different channels so they can respond quickly when there is a problem. This also demonstrates good omnichannel customer service!
So what does the future of omnichannel experiences look like?
As new technologies emerge, it can be difficult to know where omnichannel marketing is headed, but one thing remains true! Creating an effective omnichannel approach is worth investing in if you want success on all fronts!
Let's look at some omnichannel examples of current and upcoming trends:
Augemented reality (AR).
In the future, omnichannel strategies will be more centered around the use of augmented reality (also knows as AR). AR uses technology that allows customers to interact with a product before they buy it. This omnichannel example is especially relevant for the fashion industry, which often has to show customers how clothes would fit without actually trying them on! AR can also be used for other products like furniture or home goods so that consumers can see what it looks like in their space before purchasing.
Chatbots.
With chatbots, omnichannel call centers are becoming more automated and personalized. They allow businesses to provide 24/7 customer service without needing a physical presence at all times of the day. This technology requires very little effort by employees while providing great benefits for shoppers who prefer this type of communication method over phone calls or emails. 
Voice recognition systems.
Other omnichannel marketing omnichannel examples include voice recognition systems that can help users place orders through smart speakers or phones. Make sure your business is prepared for these advancements!
Artificial intelligence
As omnichannel marketing continues to evolve, artificial intelligence will play a major role in omnichannel customer experiences. These technologies are capable of collecting information through various channels so that they can learn what customers want most and deliver the right experience accordingly.
If done right, omnichannel experiences could change your business entirely by providing you with more opportunities to reach new audiences who are looking for what you have to offer. omnichannel experiences can create a dynamic presence that is not only accessible but also scalable.
If you're looking to turn around your online presence into something that will give you a real chance at reaching new audiences, then implementing communication channels could be just what your company needs.