Customer trust is the most important aspect of building strong relationships with your customers. Without trust, communication about services or products would be non-existent. This article covers why communication is so important when developing your professional relationships and what you can do to build customer trust and loyalty.
The best way to begin learning how to build customer trust is by understanding the customer's side of the situation.
Customers often want something uniquely designed or specifically tailored to their needs. They want this service or product to be high quality, affordable and delivered in a timely manner. They also need reassurance that they are important to your company and you value them as individuals.
5 strategies to build customer trust in business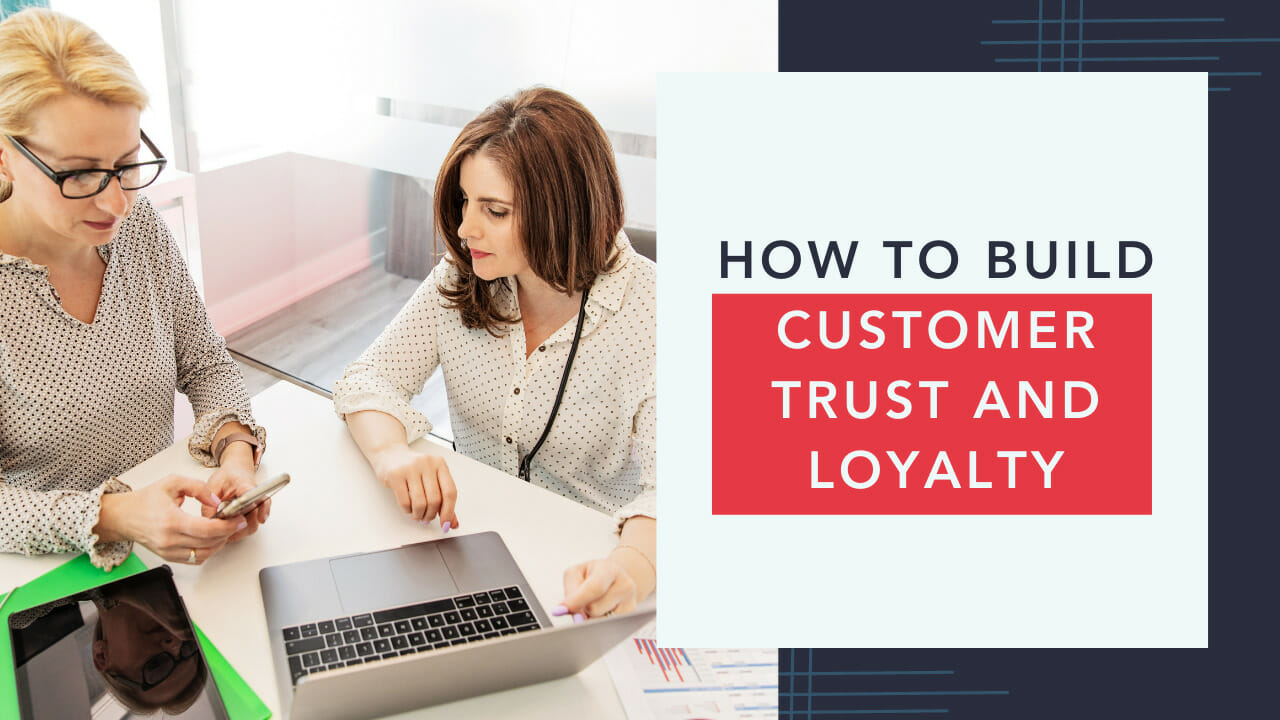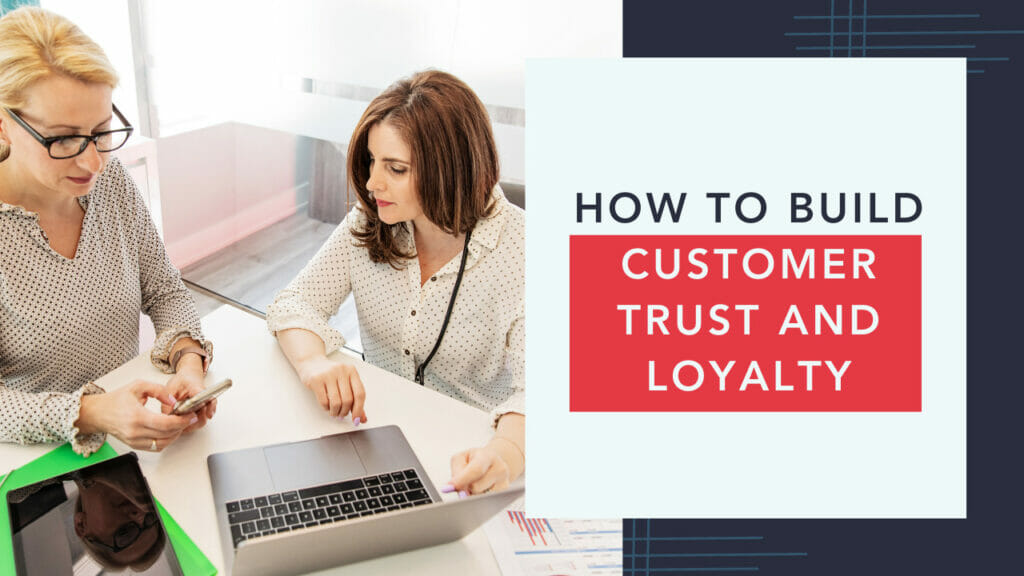 1) Be available when needed
The customer should feel free to communicate with you about needs, problems, and complaints, without feeling alienated or rejected.
This means you need to be easily accessible through multiple avenues, such as phone, email, social media, and customer service lines. Customers should know that they can reach you whenever they need your help and that you will be available to address their inquiries.
2) Provide personalized service
No customer wants to feel like they are simply another face in the crowd. Offering personalized customer service goes a long way in gaining customer trust.
Providing this kind of customer support builds customer loyalty. Treating others well can improve your company's reputation and increase word-of-mouth marketing.
3) Show appreciation for your customers' business
Letting your current customers know how much you appreciate their business is one of the best ways to build customer trust and customer loyalty. To do this, you can offer free merchandise, customer loyalty discounts, or host customer appreciation days. Customers are more likely to feel valued when a business shows gratitude for their business.
4) Offer customer service guarantees
One of the ways to build customer trust is by offering customer service guarantees. This includes refund and return policies, warranties on merchandise or workmanship, and other types of customer service agreements.
Many customers fear that no matter how hard they try to communicate problems or complaints with a company, they will not be taken seriously. Offering a customer service guarantee lets customers know that their complaints will be heard and dealt with seriously.
5) Provide customer service training
Perhaps one of the most effective ways to build customer trust is by providing customer service training for all customer-facing employees.
In this day and age, customer service is not simply about getting customers in and out as quickly as possible. It is important for customer service training to include effective communication strategies that focus on customer satisfaction.
Learn and learn on the go!
Customer trust-breaking mistakes to avoid
When customer trust is broken, it can negatively affect your business relationship.
Collecting and evaluating customer feedback throughout their journey with your company should help you avoid these mistakes.
Avoid the following mistakes when building customer relationships:
1) Unclear company policies
It's important to state clear and easy-to-understand company policies, as it reassures the customer that they know exactly what to expect from your company. If customer policies are not readily available, customer trust can be easily broken.
2) Missing deadlines
Time is precious to customers. They expect their orders or requests to be filled and delivered as quickly as possible. Missing deadlines causes customer distrust and impatience.
It decreases the customer's confidence in your business because it makes them skeptical of whether they can trust you.
3) Confusing pricing
Customers want a clear understanding of what services or products they will receive for their money before making a purchase decision. Unclear prices lead to confusion and doubt. Customers want to feel confident that they are getting good value for their money.
4) Lack of communication
When customers cannot get a hold of customer service, they tend to become frustrated. Customers want customer service to be available when they need it. Customers can easily feel ignored and abandoned if customer service is slow to respond or the customer cannot get a hold of anyone after trying several times. Make sure to avoid this mistake to maintain a positive brand reputation!
5) Inconsistent customer service policies
No customer wants to feel like you treat them differently from other customers. In addition, no customer wants to feel as though their business is not valued equally compared to other customers' businesses. It's important to ensure customer service policies are consistent and fair to all of your customers.
6) Breaking confidentiality
Confidential information is important to customer trust. Keeping customers' information private reassures them that you value their privacy and personal information.
7) Deceiving customers
If your business must choose between honesty and profits, choose honesty. Deceiving information will quickly break customer trust and damage your reputation, especially on the internet, where customers share their customer experiences with others.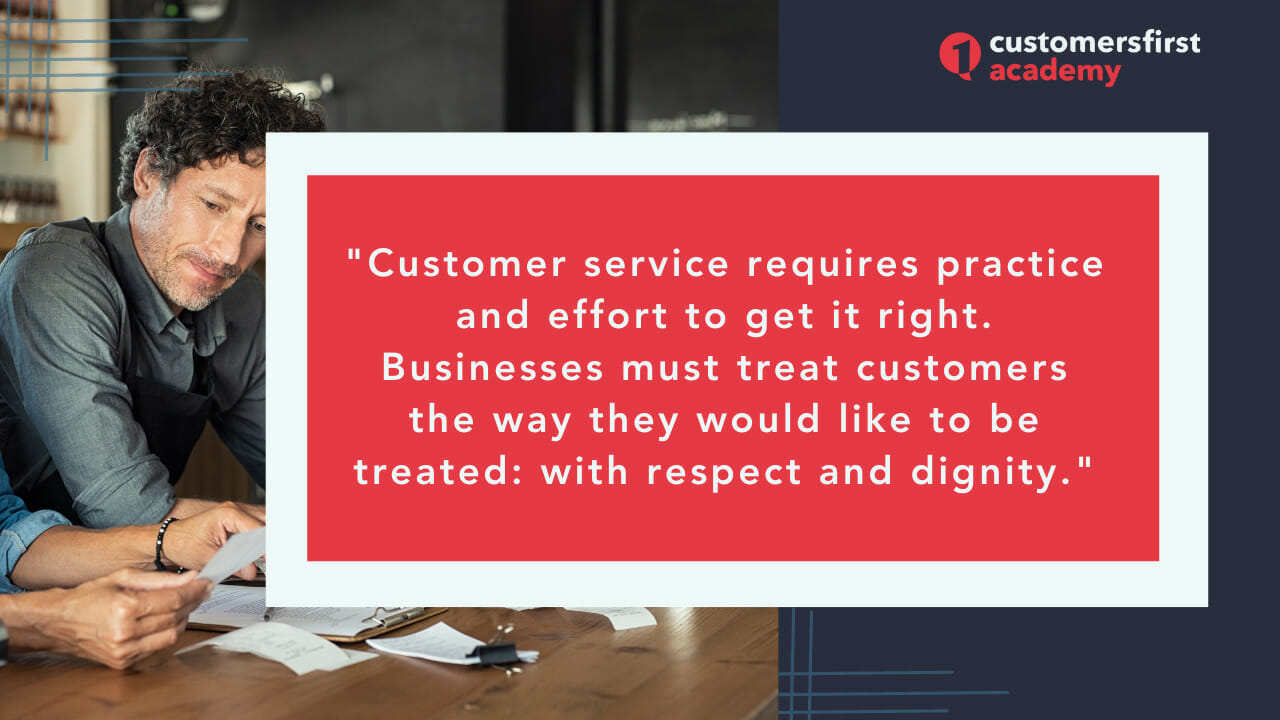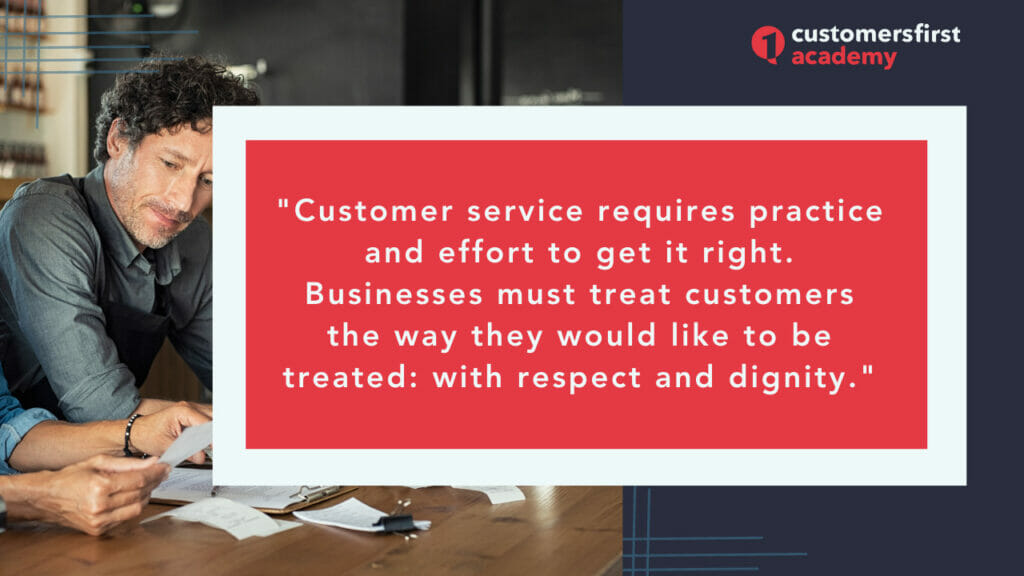 Building customer trust in business
Customer loyalty is important for any business because it creates long-lasting relationships between customers and companies.
Professional customer service is customer satisfaction at its finest. Like everything, customer service requires practice and effort to get it right. Businesses must treat customers the way they would like to be treated themselves: with respect and dignity.
Also, customer feedback can allow businesses to perfect their products and services over time.
By avoiding common trust-breaking mistakes, you will improve customer loyalty, encourage customer feedback, and build stronger customer relationships.
To learn more about building trust at work, listen to this audio tutorial!
More resources:
To learn how to build rapport with your colleagues and customers, check out the following articles:
How to Quickly Build Rapport With Customers
How to Make a Good First Impression at a Job Interview
Start Off Strong: How to Make a Positive First Impression at Work
How to Motivate and Build Rapport with Your Employees
Learn the Importance of Rapport Building in Customer Service