When deciding whether to hire a call center, it's important to understand what it does and the potential costs. This blog post will cover 10 reasons why you should consider hiring a call center, as well as the pros and cons of doing so. If you're ready to learn more about how your organization can benefit from using call center services, read on!
What does a call center do?
A call center is a business that provides support to customers over the phone. This can include sales, customer service, technical support, billing, and other types of customer interactions. Call center agents are specially trained to deal with a variety of customers and know how to handle common issues. Call center agents are responsible for managing incoming calls, contacting customers, listening to their questions/concerns, and either resolving or escalating issues.
4 types of call centers
1) Inbound call centers
In an inbound center, companies hire workers to answer incoming calls from customers. This is a great option for companies that may not have enough staff, time, or experience themselves, but still want their consumers to be able to reach them quickly and easily.
2) Outbound call centers
An outbound call center can also provide this service by calling potential clients on behalf of your business and promoting your products or services. Outbound services are generally more expensive than in-house operations, as you're paying agents' salaries even when no one is picking up the phone.
3) Virtual call centers
Virtual call centers hire independent contractors to work from home and manage all customer service inquiries, without having a physical location for the company. This is beneficial because it eliminates overhead costs like rent or utilities that would come with an office.
4) In-house call centers
An in-house call center is exclusively for your business, allowing you to hire staff to work on-site. This option allows you to provide more extensive staff training and allows employees to have direct access to your company's products or services.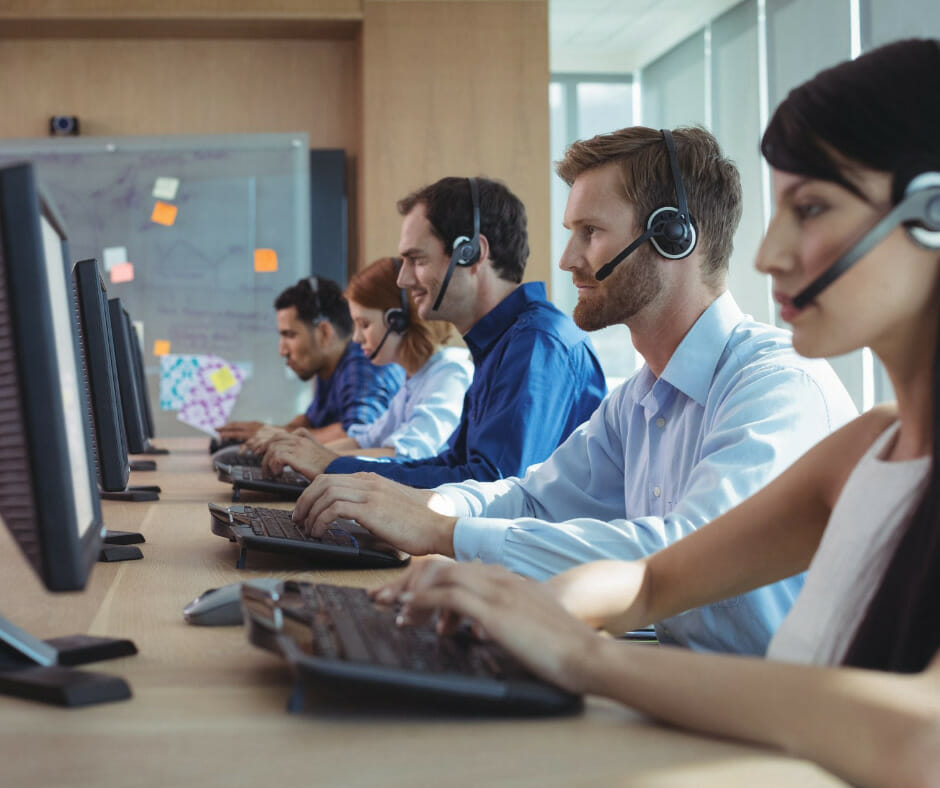 What are some pros of using a call center?
There are a number of reasons to hire a call center. The biggest benefit of using a call center is that you'll have access to dedicated representatives who can provide a high level of customer care on your behalf. They're trained specifically to handle diverse queries about your business and provide potential solutions. This means less time spent answering phone calls yourself and more time focusing on other parts of your operations!
Call centers allow you the opportunity to hire full or part-time staff from around the world, which can save you money on labor costs. They can also offer 24/7 support, so customers will be able to reach your company at any hour of the day! This is a great option for organizations that have an international customer base in different time zones.
Some call center agents can also speak several languages, which means they can assist customers in various geographical regions. All these factors can improve your communication and increase customer satisfaction.
Another benefit of using a call center is the equipment they provide for calls. Rather than having to purchase telephone systems or other hardware yourself, this will be taken care of by the company you hire. They use state-of-the-art technology, so you'll be able to take advantage of the latest communication tools available.
What are some cons of hiring a call center?
Some companies hire external help to cut costs, but this can be risky if you're not prepared. Here are some reasons why it might not be the best idea.
Using a call center may have a higher overhead than relying on an in-house team. Budget is important to consider when deciding whether hiring a call center is the right decision for your business.
Using external call center reps means that you'll need to spend time on quality assurance before launch. It takes time for employees at a call center to become familiarized with your company's products or brand so that they're able to answer questions accurately and in-depth.
It's also harder to control the quality of work that comes from outside your organization. You won't always get someone who understands what you do or cares about your business as much as internal employees would. This means there is more room for error when they are taking care of customer relations on your behalf! Be sure to provide proper training, so that this doesn't happen.
Additionally, it's important to remember that when outsourcing customer service tasks overseas, there can be language and cultural barriers between agents and customers. Most of the time, call centers will take care of hiring and choosing their own staff, which means you won't have complete control over who represents your business.
What companies need to hire a call center?
Hiring a call center is a great option for companies that have many customers who need assistance with their products or services on an ongoing basis. Some companies might not be able to handle a high volume of calls, so they prefer to hire a call center to outsource customer service.
Many companies choose to work with contact centers overseas because they are able to hire agents for much cheaper rates. Some companies hire locally or in another country that their consumers prefer. This option allows them to keep their brand intact and not lose customers who may be wary of outsourcing.
Call center pricing
There are numerous factors that play into call center costs. If you want to hire a call center, consider the following:
Agent scheduling (do they work part-time or full-time?)
Labor rates in certain countries and regions around the world
Number of agents needed for a certain time period
Customer support hours/days you need assistance with (weekdays, weekends)
How long your contract is going to be and what the cancellation policy looks like
Amount of customer interactions or calls you'll have per month
Be sure to discuss these points and other questions you have to get an estimate on what pricing will look like for your specific needs.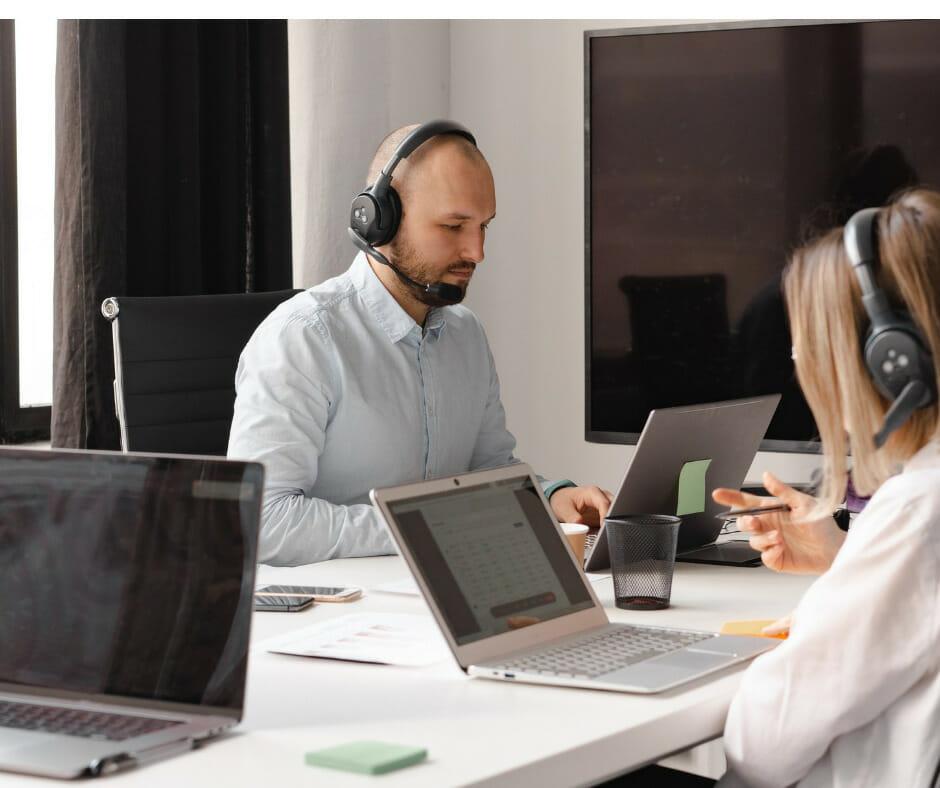 Questions to ask when choosing a call center
When doing your research, prepare a list of questions that you want to ask each call center that you're looking into. Asking the right questions will help you determine if they are a good fit for your company and give an estimate of costs.
Here are a few good places to start:
What is their customer service philosophy?
How do they hire and train their agents?
Do they hire locally, regionally, or internationally for these positions?
What languages do the agents speak?
What kind of technology or software systems does the call center use for taking care of customers?
What type of reporting will you receive on customer service interactions?
Is there any additional training required before going live?
How long have they been in business?
What are their agents' average call times and customer support skills like?
What are the payment terms for signing on with this company?
Do they have references you can speak to?
Once you have your questions answered, it's easier to make a final decision about which call center is right for your organization. Make sure that they meet all of your requirements and provide an experience that will match or exceed what you would get if hire employees instead!
Outsourcing customer service tasks to a call center is one of the most important decisions you'll make for your business. There are many factors that go into pricing and we've touched on some key points in this blog post. Be sure to weigh the pros and cons and compare your options before making this decision!